Apple mulls cryptocurrency support in Apple Pay as competitors build lead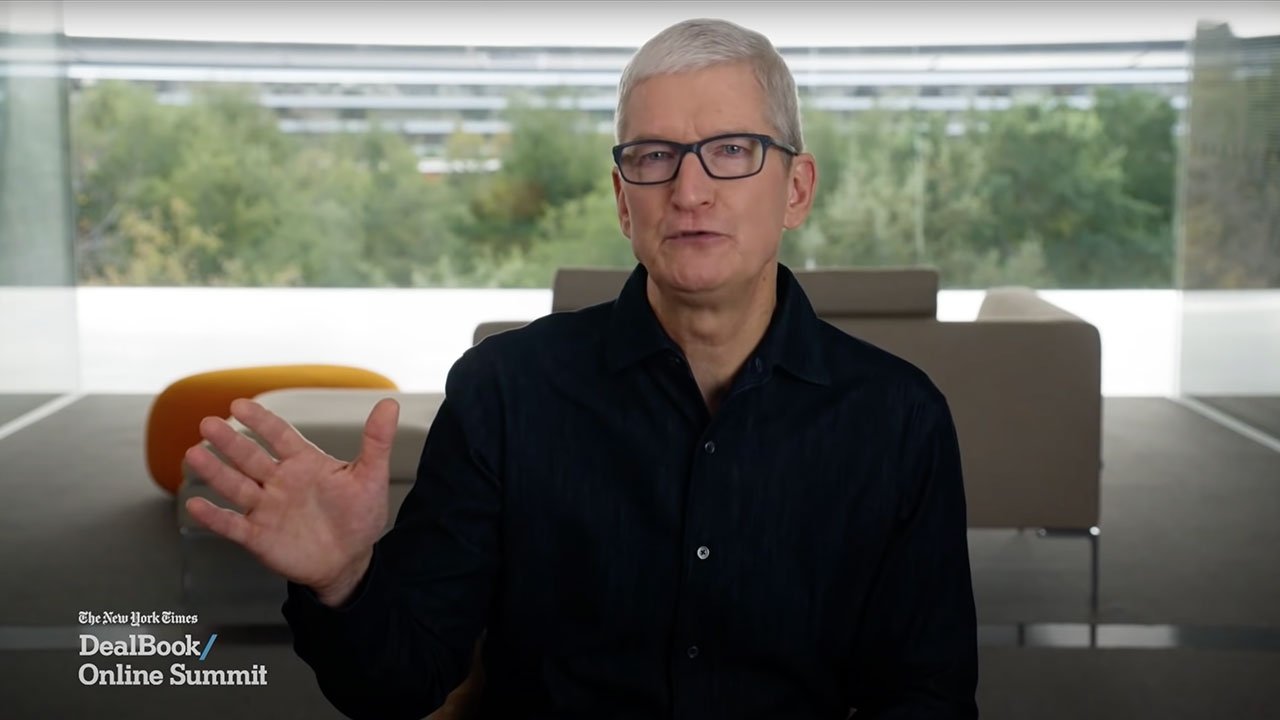 Apple CEO Tim Cook on Tuesday said the company is mulling cryptocurrency integration for Apple Pay, though users shouldn't expect to buy, sell or manage such assets on Apple's platform anytime soon.
Cook touched on Apple's cryptocurrency ambitions, or lack thereof, in an interview with Aaron Ross Sorkin during the The New York Times' DealBook Online Summit.
Specifically, Cook was asked for his thoughts on crypto and whether Apple would one day accept digital currencies through Apple Pay "or otherwise."
"It's something that we're looking at, it's not something we have immediate plans to do," Cook said.
Apple Pay VP Jennifer Bailey also expressed interest in crypto 2019, saying that Apple was "watching" the space. Nothing has come of this close scrutiny.
Cook added that there are no plans for Apple to accept crypto for purchases — a "mean of tender" — in the immediate future, but said the company is exploring ways to break into the sector. As expected, not much detail was offered beyond the soundbite, "There are other things that we are definitely looking at."
As for Apple potentially investing some of its cash hoard in currencies like Bitcoin or Ether, Cook noted the distinction between his personal views on crypto and what he thinks is best for the company.
"I would characterize it as there are things that I wouldn't do. Like our cash balance, I wouldn't go invest that in crypto, not because I wouldn't invest my own money in crypto, but because I don't think people buy an Apple stock to get exposure to crypto," Cook said.
Historically, Apple has been leery of the market and in 2014 removed a handful of Bitcoin wallet apps from the App Store. That stance softened over the intervening years as Bitcoin and other currencies gained legitimacy, but Apple is apparently unwilling to dip its toe into the crypto waters.
While Apple remains reluctant, Apple Pay competitors like PayPal and Square allow users to buy and sell crypto. As noted by The Information, Stripe is rebuilding its crypto arm after halting support for Bitcoin payments in 2018.