Apple Pay VP Jennifer Bailey keen on cryptocurrency, iPhone as identification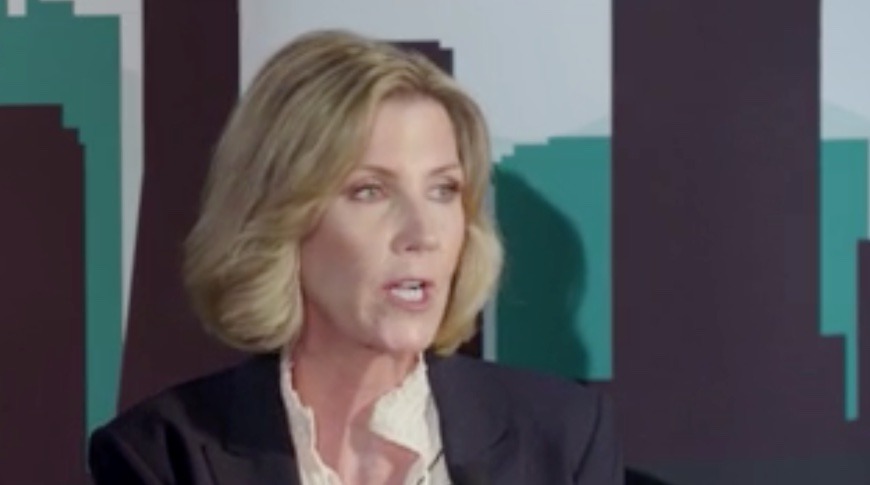 Apple is exploring the possibility of working on a cryptocurrency-related project, the company's vice president for Apple Pay Jennifer Bailey has suggested amid a wide-ranging discussion on personal finances, but while there is potential to expand its monetary portfolio, a project announcement is unlikely to occur anytime in the near future.
Speaking at a CNN event in San Francisco last week, Bailey spoke about a variety of topics, including cryptocurrency and Apple Pay. While Apple does not currently have any public-facing services or features that rely on the digital currency, Bailey confirmed it was still of interest to the iPhone maker.
"We're watching cryptocurrency," Bailey said. "We think it's interesting. We think it has interesting long-term potential."
Apple has so far limited the exposure of cryptocurrencies to both itself and its users, including pulling fake cryptocurrency apps from the App Store as well as banning cryptocurrency mining apps altogether on iOS devices. The company isn't entirely blocking out cryptocurrencies from its products, as it does allow digital wallets in the App Store, as well as including Bitcoin glyphs as part of the Siri Shortcuts app.
A move into the space would also follow similar initiatives by other firms. Arguably the most famous project is Facebook's Libra, an initiative with backing by many major organizations that is expected to launch fully in 2020.
Elsewhere in the discussion, the relatively slow acceptance of Apple Pay in the United States was raised as a problem that is slowly improving. According to Bailey, contactless payment acceptance in stores has increased from 3% to 70% in the United States, behind the UK at about 85% and Australia at "around 99%."
While Bailey highlights how it is common for a wireless terminal to be brought to consumers in Europe for payment, the same is tipped to occur in the US in the future, but "it's still taking some time" according to the VP. The expense of adopting new payment systems is also a barrier for businesses in enabling contactless payments.
With Apple Pay and the introduction of Apple Card, the company is slowly taking over more and more functions usually performed by items carried in a wallet or purse. When asked what the hardest thing to replace in a wallet is, Bailey suggested the ability to prove an identity.
"Identity, to be legal, it has to be government, it has to be authenticated by the government," suggests Bailey. "We see, across the globe, many countries starting to use mobile to add a passport. You may use a mobile passport when you're going through airports today, and so it is moving and I think it will continue. So it's not too far away, it just won't be as fast as some of the other activities we have."
Apple has previously considered the possibility of using an iPhone as a form of identification, as seen in patent filings, with its onboard RFID potentially allowing it to offer similar capabilities as a passport and other official documents.