Apple details veterans use of iPad technology to help in trauma medicine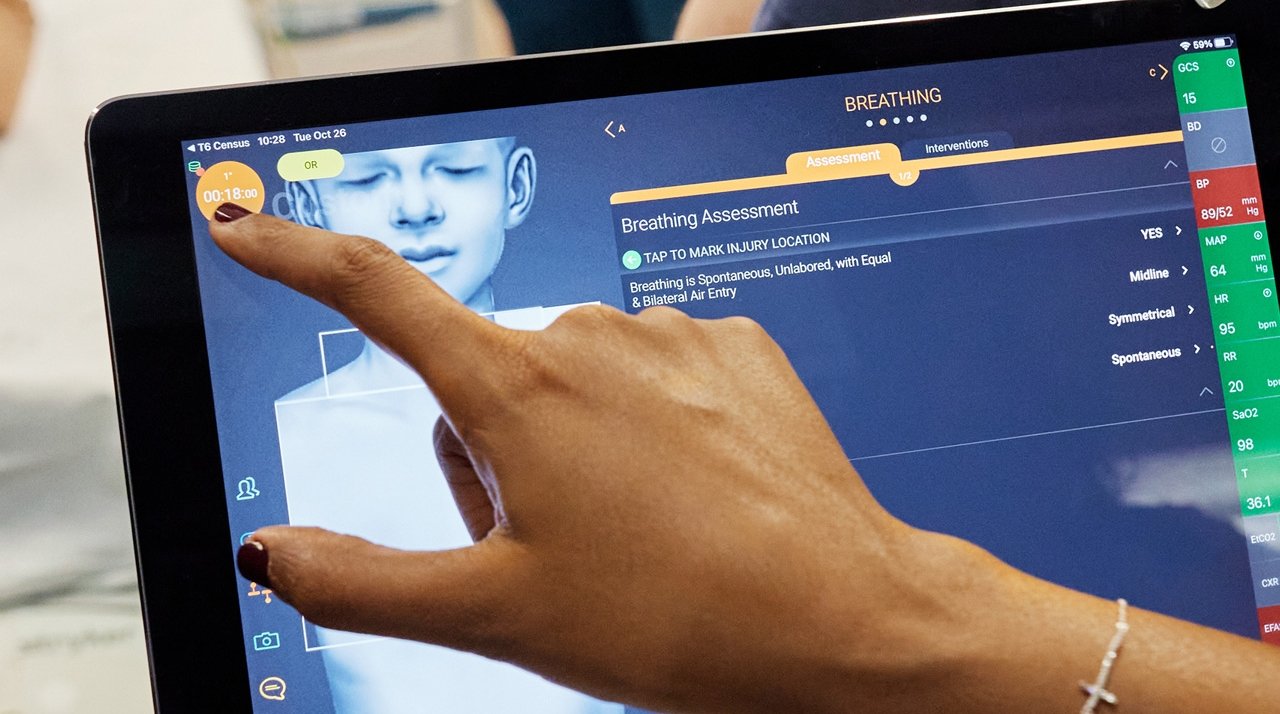 AppleInsider is supported by its audience and may earn commission as an Amazon Associate and affiliate partner on qualifying purchases. These affiliate partnerships do not influence our editorial content.
Marking Veterans' Day 2021, Apple has showcased how the experience of veterans have helped create the real-time iPad trauma care app, T6.
As well as launching its latest annual Veteran's Day activity challenge on Apple Watch, Apple has chosen to celebrate medical app T6. It's a tool for medical teams to both input and analyze patient data during the most critical first stages of treatment.
"When an unstable patient comes in with traumatic injuries and meets a big, multidisciplinary medical team assembled to treat them, the clock is already ticking," trauma surgeon Dr. Morad Hameed told Apple.
"That point of intersection is a huge source of rich data if we could capture it," he continued. "T6 was designed to do just that, in sufficient detail and relevance that we can actually improve our performance on the fly, and that's never been done in healthcare."
Whether it's in the field, in a helicopter transporting the patient, or in the medical center, T6 can be used to record every detail of the treatment. And it can alert medical staff of important changes.
"Every piece of information that is entered into T6 is immediately analyzed for clinical decision support," said co-founder Igor Muravyov. "We engineered the app so that you can navigate to over 3,000 data input fields within two to three touches, and that kind of intuitive experience is only possible with iPad."
Consequently, for example, if a patent is undergoing a massive blood transfusion because of their injuries, T6 knows that this process depletes calcium. So it will issue regular alerts, telling staff when they need to give the patient calcium to compensate.
"T6 runs on Apple exclusively for a lot of reasons: security, reliability, ease of use, power, and portability," continues Muravyov. "With Apple, we knew the quality of the hardware was going to be exceptional."
"And because T6 is being used in hospitals and in the military," he says, "security was paramount for us, and there's no higher bar than the Apple ecosystem for data security."
T6 is currently in use at the Level I trauma centers of Northwell Health, New York State's largest healthcare provider. Apple says that a full rollout is planned to be completed by the end of 2022.