Disney battle arena game to land on Apple Arcade in December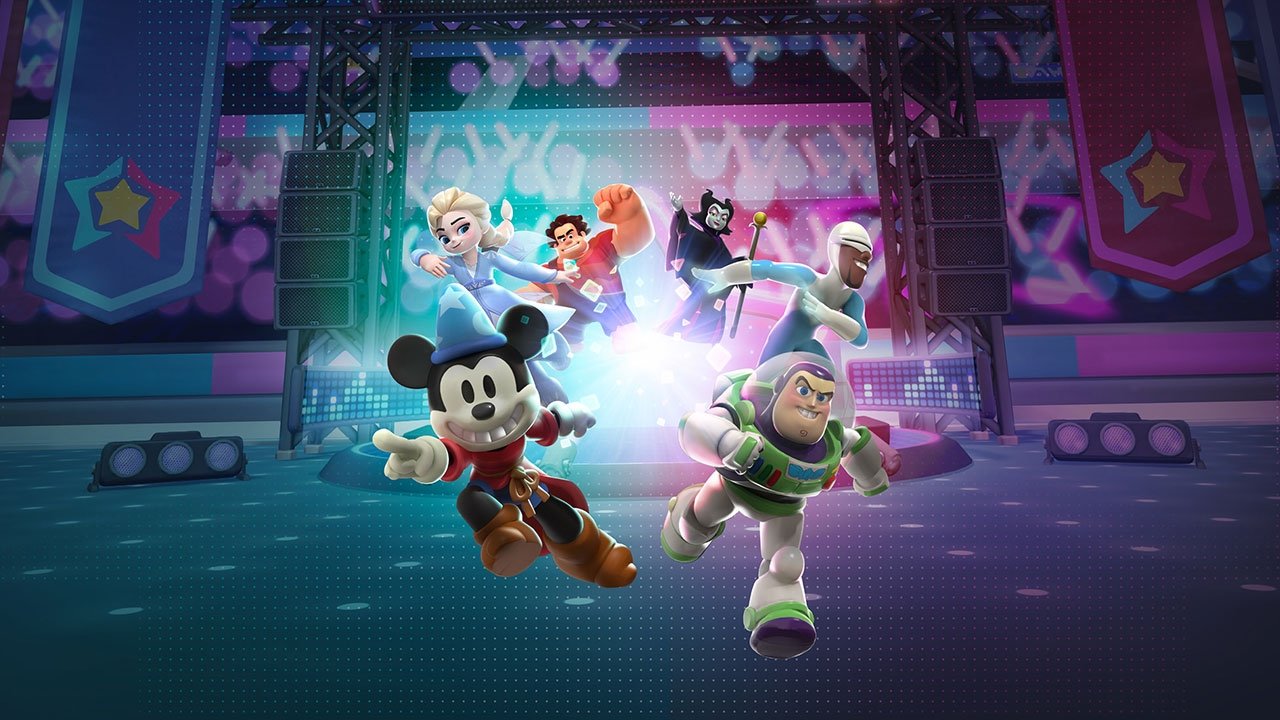 AppleInsider may earn an affiliate commission on purchases made through links on our site.
Apple Arcade subscribers play as iconic Disney and Pixar characters in a multiplayer online battle arena (MOBA)-style game set to drop as a platform exclusive in December.
Announced on Monday, "Disney Melee Mania" from developer Mighty Bear Games pits an assortment of Disney and Pixar franchise characters against each other in virtual combat.
The title is as family-friendly as a brawler can be. Mickey Mouse, Moana, Buzz Lightyear and others are represented as holograms, not direct representations of the beloved characters, and battle in a "never-before-seen" virtual arena.
It appears that up to six players can join 3v3 online matches, though Apple did not offer gameplay specifics. Each round lasts five minutes, with competitors tasked with racking up points or defeating the opposing team as many times as possible during the allotted time.
A clip of the action shared to Twitter shows simplified MOBA-style mechanics tuned for close-quarters combat, with champions dealing out damage through character-specific moves and abilities. Multiple game modes and challenges are offered, and players can earn in-game rewards from events.
Apple has not announced the full roster for "Disney Melee Mania," but says the game will launch with 12 characters. More heroes will be added regularly in app updates.
So far, previews have revealed Bing Bong from "Inside Out," Buzz Lightyear from "Toy Story," Elsa from "Frozen," Frozone from "The Incredibles," Jasmine from "Aladdin," Maleficent from "Sleeping Beauty," Mickey Mouse, Moana, Mulan, Timon from "The Lion King" and Wreck-It Ralph. Each character features an "action-ready design" and unlockable cosmetics.
"Disney Melee Mania" debuts in December as an Apple Arcade exclusive. Apple's subscription service offers access to more than 200 games for a monthly price of $4.99 or a single annual payment of $49.99.