AirPods, Beats Fit Pro battery swaps nearly impossible, iFixit teardown finds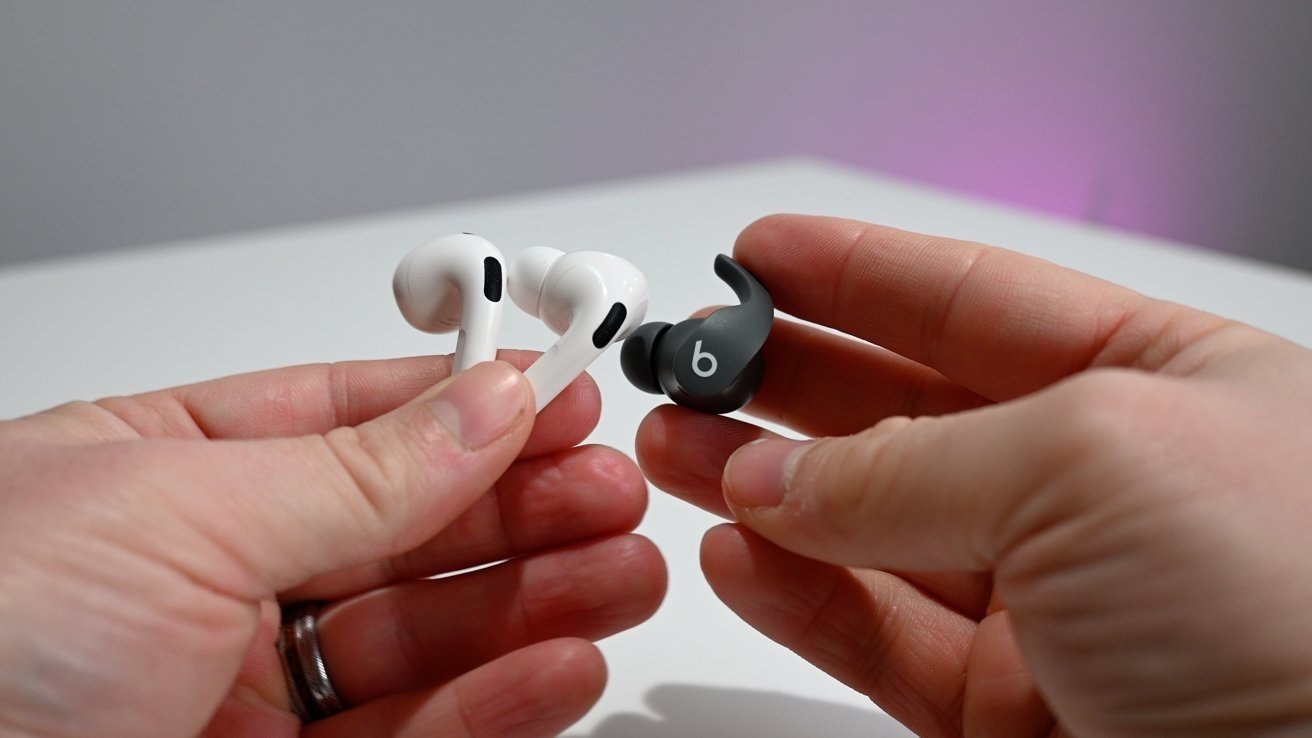 AppleInsider may earn an affiliate commission on purchases made through links on our site.
The repair experts at iFixit completed a teardown of both the third-generation AirPods and the Beats Fit Pro in a new comparison clip, finding that the internals are difficult to repair.
In the six-minute YouTube video, iFixit tears down both Apple audio accessories and gives viewers a look at their internals. Given their small size, both devices feature a "sandwich" of components that includes delicate cables, chips, and the battery for each earbud.
Suffice to say, tearing down either isn't an easy process. iFixit needed to use a vice to apply enough pressure to break the adhesive seal and wedge a pick into the two plastic halves.
While the repair company was able to actually get to the battery in both cases, they caused what appears to be irreparable damage to the earbuds. Neither the AirPods nor the Beats Fit Pro are designed to be put back together once opened.
The iFixit clip also offers some additional details about both wireless earbuds, including Apple's proprietary H1 chip and the mechanisms that power the company's Spatial Audio feature.
Unsurprisingly, iFixit gave both third-generation AirPods and Beats Fit Pro a zero out of 10 on its repairability scale.
Apple has been criticized in the past for the apparent disposable nature of its AirPods devices. In its defense, Apple said it works closely with recyclers to ensure that the devices are properly recycled.