Google Messages beta code hints at future support for iMessage reactions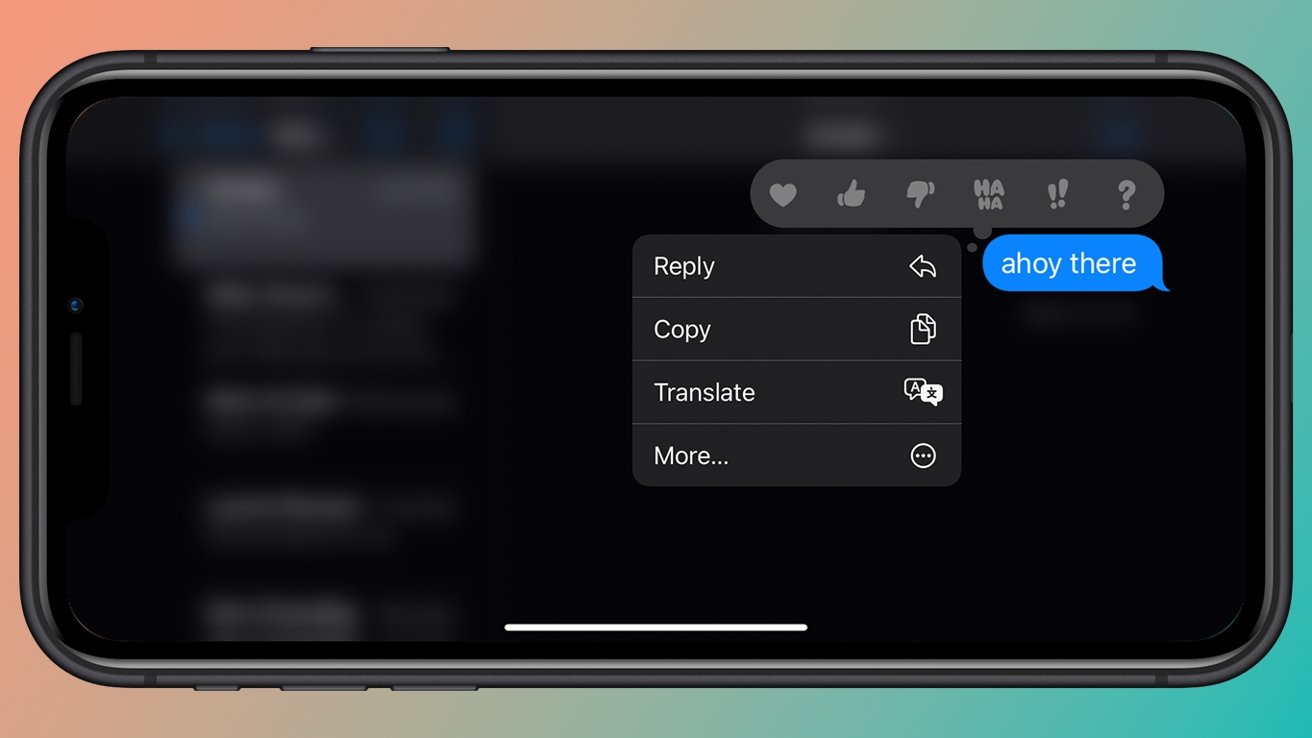 AppleInsider is supported by its audience and may earn commission as an Amazon Associate and affiliate partner on qualifying purchases. These affiliate partnerships do not influence our editorial content.
A new update to Google Messages hints at a new feature designed to better handle iMessage reaction messages.
Most iPhone users have run across Apple's reaction feature within the Messages app. By tapping and holding a message, a user can "react," placing a heart, thumbs up, thumbs down, laughter, exclamation point, or question mark on the message. If the recipient has an iPhone, they'll see the reaction as intended.
This isn't the case, however, if the recipient happens to be on an Android phone. Instead of a reaction, Android users will see something similar to "[User] loved [entire text message]."
As one could imagine, this can become bothersome, especially in group chats with iPhone users who frequently react to messages.
However, this may change, soon. New code discovered by 9to5Google suggests that Google Messages will soon be showing iMessage reactions as emoji.
The code features a line that reads "ios_reaction_classifcation" followed by "Show iPhone Reactions as emoji."
The feature is not currently implemented in the new beta, so Google is still likely working on it.
In July, Verizon announced that it would bring RCS — Rich Communications Service — messaging support to Android users in 2022.
The RCS protocol will allow for rich messaging features on Android akin to the kind seen in Apple's iMessage. That includes chatting over Wi-Fi, end-to-end encryption, dynamic group chats, and read receipts — all provided through the Messages by Google app.