How to skip lines at Disney World using Genie+ and Lightning Lane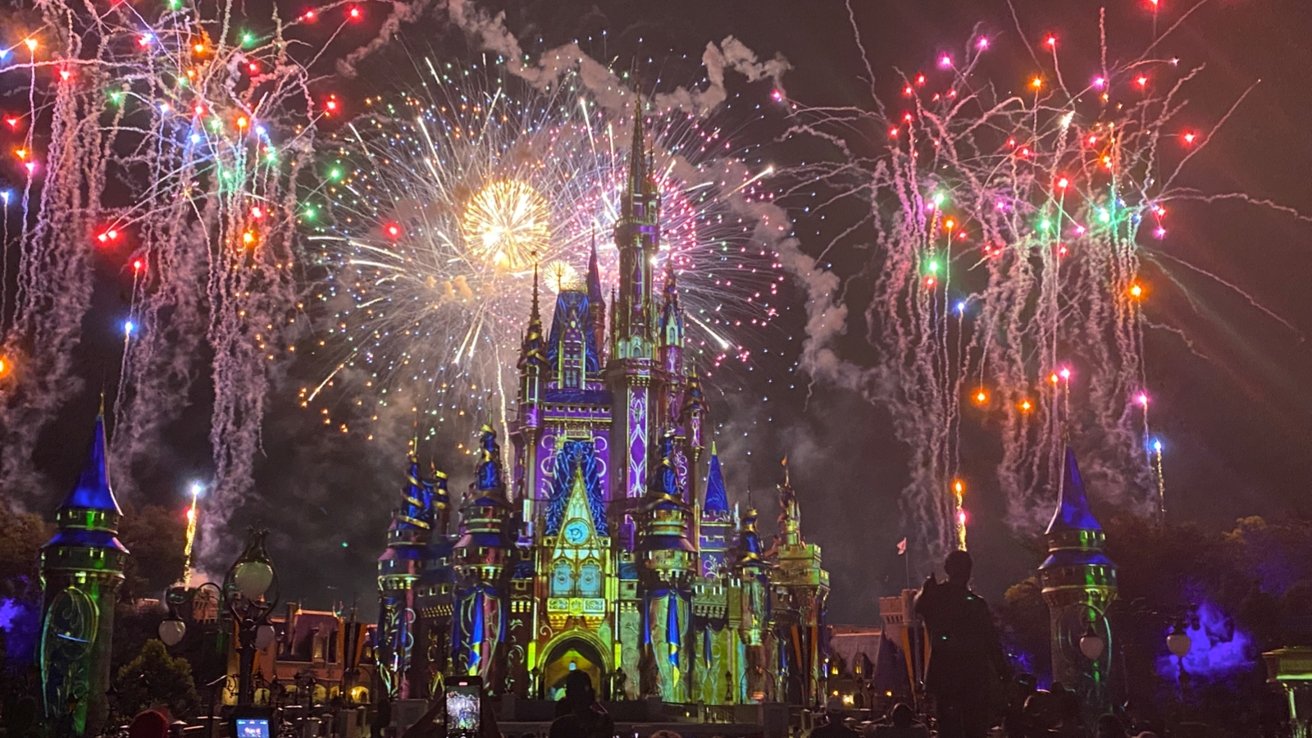 AppleInsider may earn an affiliate commission on purchases made through links on our site.
Disney's new paid Genie+ service allows purchasers to blow through most of the phenomenally long lines with an app on your iPhone — with some caveats. Here's how to use it, and some quirks about it that you need to know before you plunk down cash for it, beyond what you paid for tickets.
Amongst other changes beyond the scope of this article, Disney used the COVID-19 limited attendance period as an excuse to shut down its previously-running FastPass service. With that service, you could pick two rides long before you arrived to mostly skip the lines with few exceptions, and then check in at a ride after you used those two to get a return time to do the same.
Recently, though, it replaced that free service with Genie+ — a $15 per person, per day service as an extension of a free day-planning service called Genie. Here's how to use it, what it will work on, and what you have to pay yet more for to skip the lines.
Genie versus Genie+ versus Individual Lightning Lane
Both Genie and Genie+ are contained in the free My Disney Experience app. At its simplest, the core Genie functionality allows you to plan your day based on some selections, and the app will fill in gaps with what it thinks you'll like and will have (relatively) short lines.
In a recent expedition to the parks, we never used the basic Genie functionality. It is, however, the foundation for the paid Genie+ service.
Genie+, for that $15 per person, per day, allows the user to hold two Lightning Lane selections. These operate in much the same way that the old Fast Pass did, allowing the holder and the holder's party to enter a much shorter Lightning Lane (ex-FastPass) line, and merge with the existing Queue much deeper into the process.
And when you've checked into the ride using your admission card, Apple Watch, iPhone, or Disney-sold Smart Band, you can make another Lightning Lane selection on the app. This will not always be right after the ride you're on, and may be much later, depending on how many people before you have selected a Lightning Lane window.
As far as actual line wait times with Lightning Lane, this depends greatly on the ride itself. On a recent visit we were experiencing sub-10 minute waits in line, versus an hour or more in the regular line for some of Disney World's most popular rides.
"Some" is important in that sentence, though. Some rides, like Spaceship Earth, don't have long lines, and as such, aren't worth using a Lightning Lane selection on. This will depend greatly on when in the year you go, and what time you're in the park. Make this decision on the fly with the info that the app gives you for wait times.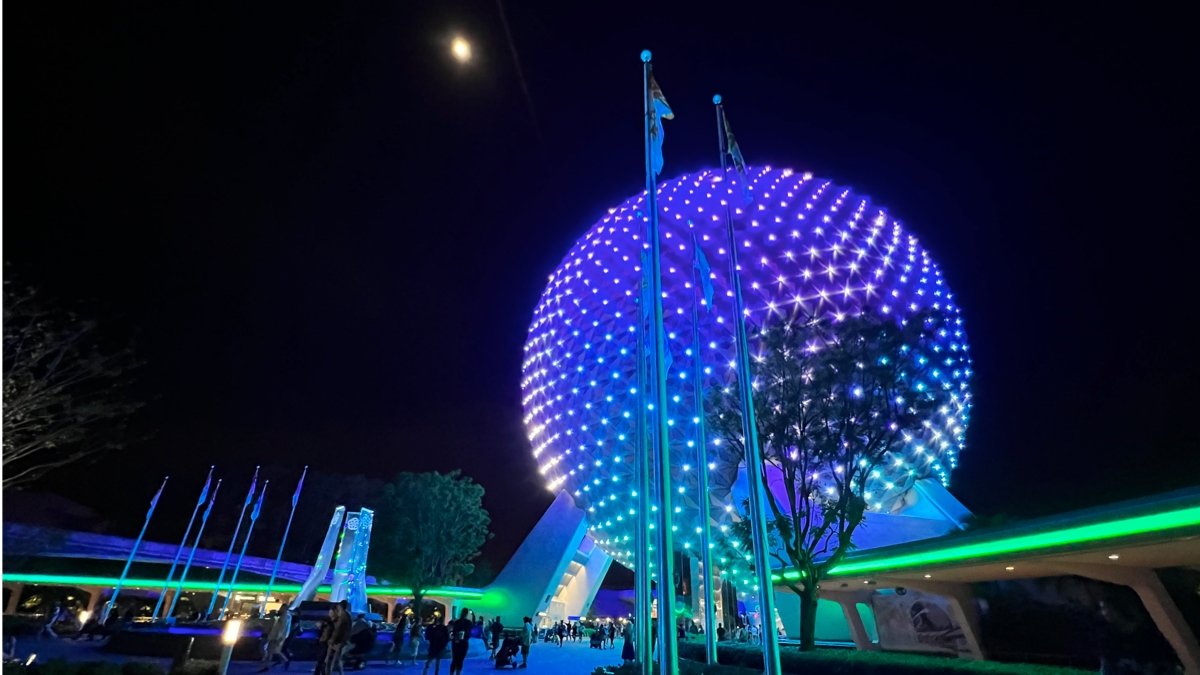 And others, you can't get a vanilla Lightning Lane selection with Genie+. For the newest and most popular lines, you need to get an Individual Lightning Lane selection — which costs more and doesn't require a Genie+ subscription to get.
Confused yet? So were we.
In short, the paid Genie+ allows users to get Lightning Lane selections for most of Disney World's rides, even popular ones like Test Track, Soarin', Big Thunder Mountain, and so forth. However, there is an entire category of rides that you can't get a Lightning Lane selection through Genie+.
Disney's most popular rides demand a per-rider charge to skip that line. This "Individual Lightning Lane" charge is independent of Genie+, and does not require the paid $15 per day service to skip those lines.
Rides at Disney World that need an Individual Lightning Lane payment, and don't need Genie+
Animal Kingdom - Avatar Flight of Passage - About $13
Animal Kingdom - Expedition Everest - About $7
Epcot - Frozen Ever After - About $10
Epcot - Remy's Ratatouille Adventure - About $10
Hollywood Studios - Mickey & Minnie's Runaway Railway - About $10
Hollywood Studios - Star Wars Rise of the Resistance - About $15
Magic Kingdom - Seven Dwarfs Mine Train - About $12
Magic Kingdom - Space Mountain - About $9
And, these "about" prices will vary. Our experience with the pricing was in mid-November 2021. We've been told the prices will depend on park occupancy and time of year.
There is a catch with Individual Lightning Lane purchases, though. The windows for purchase open up at 7:00 AM for folks staying in Disney hotels or some select Disney partner reports, and 9:00 AM for other attendees.
For extremely popular rides like Rise of the Resistance, in peak times, guests staying outside the Disney bubble may not get the chance to purchase the Individual Lightning Lane as there are just no more slots to sell.
For reference's sake, on our recent trip, since we stayed close but outside the bubble, we weren't able to score an Individual Lightning Lane pass for Rise of the Resistance. On our day of visit, the line grew to 150 minutes during the heat of the day.
We ultimately hopped in the line later in the evening and waited an hour, with a posted 80-minute wait time.
How to use Genie+ to skip lines at Disney World with a Lightning Lane selection
Open up the Disney World App
Tap on Get Started With Disney Genie
Tap on Start Now, or if you've already selected your travel party, tap on Skip to Tip Board
Select the date — which is generally the day that you're there
Select everybody in the party
Optionally, on the next two screens, the app will let you select must-do attractions
After these screens, the app will suggest the Genie+ service. Tap Get Disney Genie+ Service
Review the details, accept the terms and conditions
Select My Day. It will have a suggested itinerary, but...
What you want is the Tip Board. Select your first Lightning Lane for a ride or experience of your choice. You won't get to pick a later time other than what's displayed, so plan accordingly.
You can select a second Lightning Lane elsewhere in the parks either two hours after your first, or right after your party scans credentials at the second RF scanner in the queue.
If you're park-hopping after 2:00 PM, you can select a Lightning Lane at another park by tapping Change Park on the Tip Board tab.
How to use Genie to skip lines at Disney World using an Individual Lightning Lane selection
As a reminder, for the eight rides that you can't select a Lightning Lane for, you can buy an Individual Lightning Lane without the Genie+ cost.
Instead of selecting the Lightning Lane button in the procedure above, you tap the Individual Lightning Lane purchase button in its place, and go through the payment process.
Following completion of the payment, the window for arrival will show up in your "My Day" tab. If there are multiple windows available, you can pick one of the three or four it presents to you.
With both a Lightning Lane selection with Genie+ and an Individual Lightning Lane purchase without Genie+, you can arrive five minutes before your assigned time, and up to an hour afterwards. If unforeseen circumstances impact your arrival time, like broken-down transportation or similar, find a Customer Experience area, usually under a large patio umbrella, to help you fix the problem.