Clear AirPods prototype show internal workings of Apple's wireless earbuds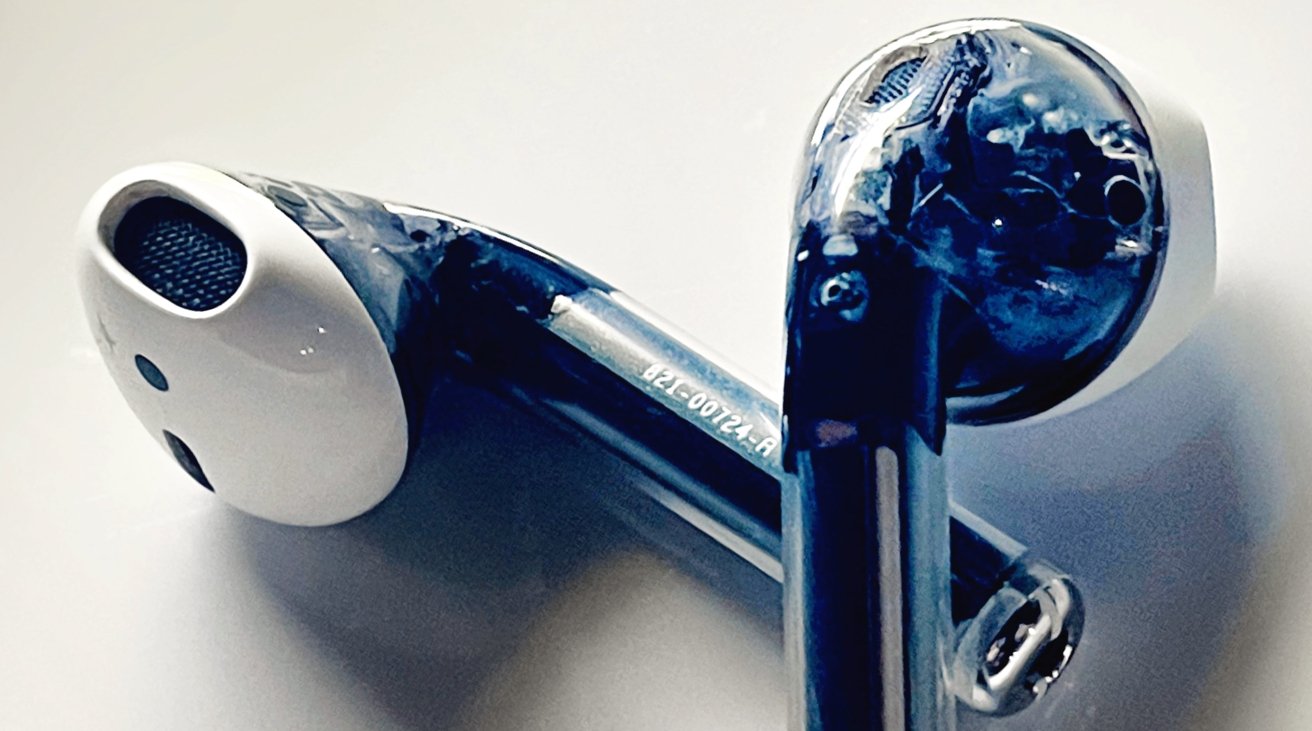 AppleInsider is supported by its audience and may earn commission as an Amazon Associate and affiliate partner on qualifying purchases. These affiliate partnerships do not influence our editorial content.
Photographs of translucent AirPods have surfaced, which appear to be a prototype of early versions of the popular earbuds.
Posted to Twitter on Tuesday by Giulio Zompetti, the images of the AirPods show the unsold variant as having a largely see-through enclosure, with only the head section that fits into the ear being made from an opaque white plastic.
Aside from the disc section at the top, the rest of the construction allows a view inside the earwear, including electrical connections and the battery used in the assembly.
According to Zompetti, a collector of prototype Apple hardware, the model shown are "translucent prototype earbuds," though no other information is offered about the mystery earwear. Given Zompetti's track record when it comes to sharing genuine items, as well as Apple's tendencies in pre-production hardware design, it is most probably a genuine prototype.
For example, a prototype Macintosh surfaced in 2020, again using a clear plastic enclosure instead of opaque material. The use of see-through material offers a number of purposes, including showing internal clearances during development.
On November 23, Zompetti shared images of a 29-watt Apple Charger prototype, which again uses clear plastic for the bulk of the enclosure.
While it wouldn't have been considered for sale by Apple, the AirPods prototype at least hint at one route Apple could've taken with the color options for the hardware, rather than just sticking with plain white.