Crime blotter: Rare Apple Store smash-and-grab, AirTag car thefts, more!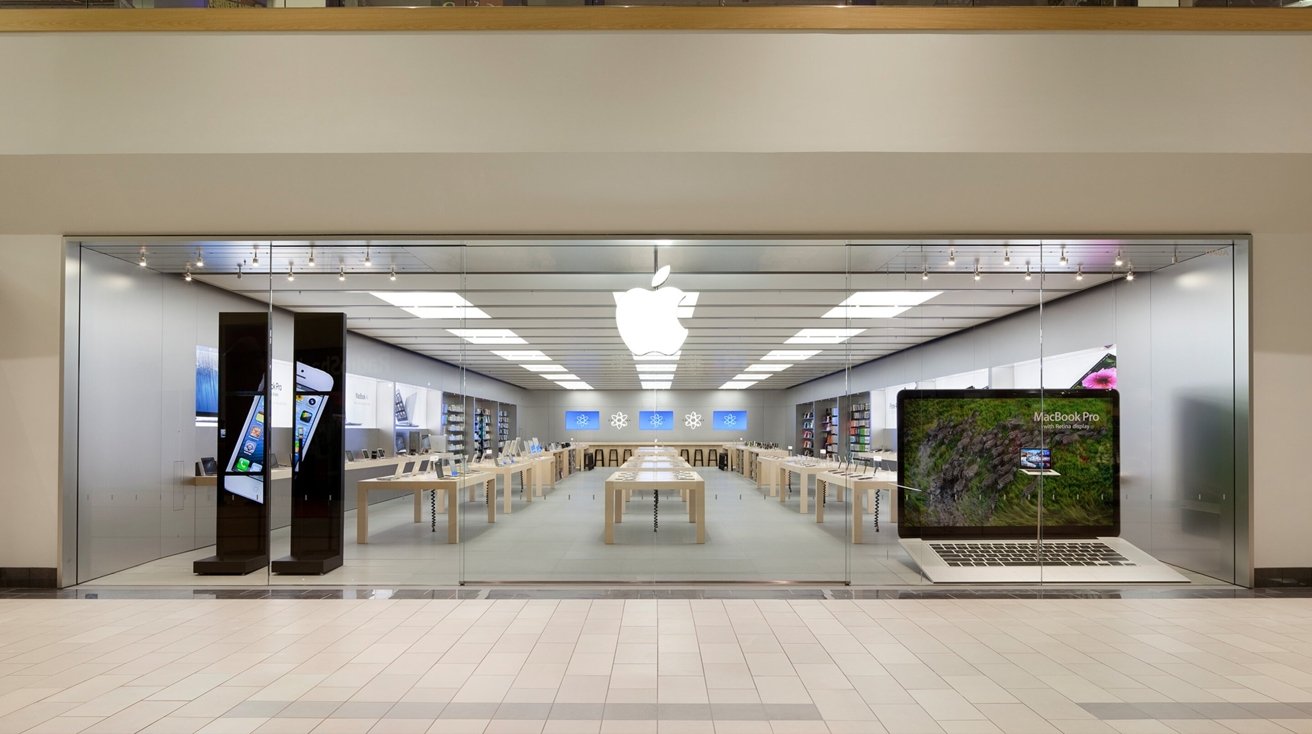 Two campaign officials are accused of Apple product-related misdeeds, while Canadian police warn of AirTags used in a spate of car thefts.
Organized smash-and-grab robberies at high-end retail stores have been in the news of late, but with one exception: they haven't taken place at Apple Stores.
On November 24, police in Santa Rosa, Calif., responded to a report of a "brazen daytime burglary" at the Apple Store in Santa Rosa Plaza. The perpetrators took $20,000 worth of merchandise, according to the report, before fleeing in an unknown vehicle.
The crime recalled the wave of such thefts that took place in California during 2018 before the ring responsible for many of them was caught later in the year.
The thefts at high-end retailers, largely in big cities, have made national news of late, but few have specifically targeted Apple Stores.
The state attorney general of Illinois announced on December 3 that his Organized Retail Crime Task Force had recovered "thousands of stolen goods" from storage units in Chicago. The units contained "electronics from multiple nationwide retailers," but Apple was not mentioned specifically.
Man sentenced for selling stolen Apple products
A 36-year-old Baltimore man has been sentenced to more than a year in prison after he pled guilty to participating in a scheme to sell stolen goods, including Apple products. According to the Department of Justice press release, the man pled guilty to federal conspiracy and tax fraud charges.
The man controlled three eBay accounts and allowed a friend to sell stolen goods via one of them. This included more than $125,000 worth of iPods that were stolen from a New Mexico school district, as well as 25 iPads, purchased for $5,000, which had been taken from a different school district in the same state.
Regional police in Canada warn of Airtag-aided car thefts
The York Regional Police Auto/Cargo Theft Unit, in Canada, issued a warning on December 2 that thieves are using AirTags to "track and steal high-end vehicles across York Region."
The unit says that "brand name air tags,'" in at five incidents out of more than 2000, have been placed on vehicles. The report says that this enables the thieves to track them back to the car owner's residence, connect a car key fob programer to the car, and steal the vehicle.
AirPods among items stolen from Baylor student marching band during game
The marching band at Baylor University had a large number of items stolen while they were performing at a football game, including AirPods, cash, and credit cards.
The Baylor Lariat reports the band returned to the school's football practice facility after the early November game, only to find their possessions "strewn over the field," with many other items missing altogether. Campus police are investigating.
Philadelphia political figure pleads guilty to raiding campaign fund for Apple Watch, iTunes purchases
Lewis Thomas III, a sometime political candidate described by The Philadelphia Inquirer as "a notoriously inscrutable bit player in Philly politics," has pled guilty to stealing campaign funds.
According to The Inquirer, Thomas pled guilty to raiding the campaign fund of a former judge for whom he was serving as campaign manager in 2017. He used the funds for such purchases as "an Apple Watch, a MacBook Air laptop, 90 iTunes purchases for games and music, his son's private-school tuition, and airline tickets to Orlando."
Thomas has been sentenced to three years of probation and 75 hours of community service, as well as restitution and a ban from "serving as chairman or treasurer of any political action committee."
iPad figures in New York campaign finance indictment
The top elected official in a New York county has been arrested and indicted for stealing campaign funds. New York Attorney General Letitia James said Rensselaer County Executive Steve McLaughlin "withdrew $5,000 from his campaign fund and directed that $3,500 of it be given to one of his staffers to pay the candidate's personal debts."
According to the office, this led to a dispute between McLaughlin and the staffer, which included an argument over a laptop belonging to the staffer that was in McLaughlin's possession and an iPad.
Four iPhones stolen from shop in Bishop's Stortford
Thieves took four iPhones, including three iPhone 11 handsets and an iPhone 12, from a mobile phone store in the English village of Bishop's Stortford.
The Bishop's Stortford Independent reports two men entered the store asking about buying an iPhone, while two other men entered and accused the first two men of stealing from his girlfriend.
Store staff realized it was a ruse, but not before all four men fled the store with all four of the iPhones.
iPhone, Apple Watches stolen along with work truck
Police in Iowa has arrested a woman who they say stole a work truck, along with an iPhone, Apple Watches, and a credit card reader belonging to the truck's owner. According to The Gazette, police were able to track the stolen truck via GPS and arrested the woman, who had used spray paint to cover unique decals on the truck.
The woman was charged with first-degree theft, third-degree burglary, driving while barred, fourth-degree criminal mischief, and drug paraphernalia.
Teenager shot at, after iPhone transaction
An Alabama teenager met up with a man and woman he had met on Facebook Marketplace. When the teen asked to see the iPhone to confirm it worked, the seller pulled a gun and demanded money, his mother told My NBC 15.
The son then got scared and ran off, after which the seller gave chase, shooting at the teen's vehicle. According to the report, the seller chased the teen to his home, although he fled after a conversation with law enforcement.