YouTube TV loses Disney networks as Google fails to make a deal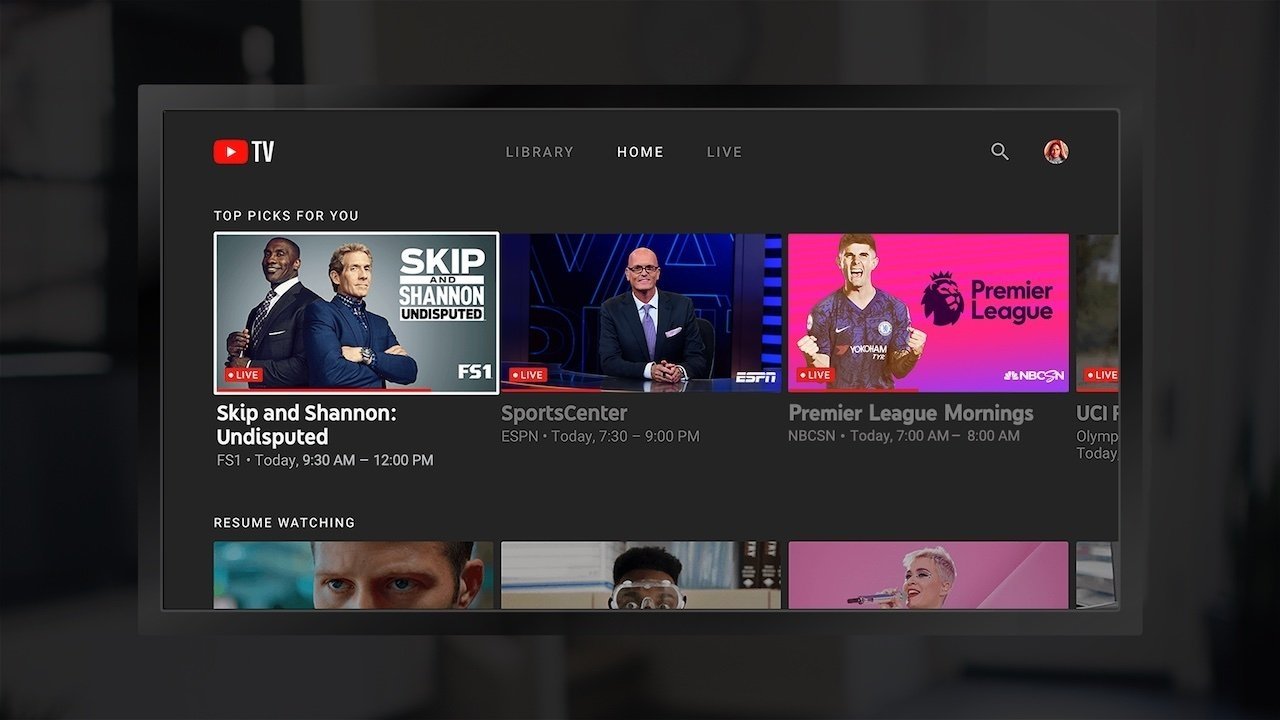 AppleInsider may earn an affiliate commission on purchases made through links on our site.
YouTube TV subscribers are no longer able to watch Disney-owned networks on the streaming service, after Google failed to make a new deal with the media giant before Friday's deadline.
Users of YouTube TV using the service on Saturday will see that a number of channels have disappeared from the roster. The channels, including ESPN, ABC, FX, and National Geographic, are pulled for subscribers, due to Google and Disney negotiations failing to progress to a deal.
The blackout is due to an inability for the two companies to meet in the middle, in order to renew an agreement concerning the content. While the two are still supposedly continuing talks on the matter, the channels are no longer watchable on YouTube TV.
As a result of the loss of channels, Google has reduced the cost of its monthly bundle by $15, from $64.99 to $49.99, at least while the content is unavailable. In a blog post, Google also points out that users who want the lost channels can still get them as part of The Disney Bundle, a $13.99 package Disney itself offers.
According to Google, the issue seems to stem from how much Disney is demanding to be paid for the deal, with Google believing the offered terms are too expensive. "Our ask to Disney, as with all our partners, is to treat YouTube TV like any other TV provider - by offering us the same rates that services of a similar size pay, across Disney's channels for as long as we carry them," writes the search giant.
"If Disney offers us equitable terms, we'll renew our agreement," Google claims.
Disney takes the view that Google has caused the problem, as it has "declined to reach a fair deal with us based on market terms and conditions." It too claims "We stand ready to reach an equitable agreement with Google as quickly as possible in order to minimize the inconvenience to YouTube TV viewers by restoring our networks. We hope Google will join us in that effort."
The list of channels affected by the blackout includes:
ABC News Live
ABC local channels
ACC Network
Disney Channel
Disney Junior
Disney XD
ESPN
ESPN2
ESPN3
ESPNEWS
ESPNU
Freeform
FX
FXM
FXX
National Geographic
National Geographic Wild
SEC Network