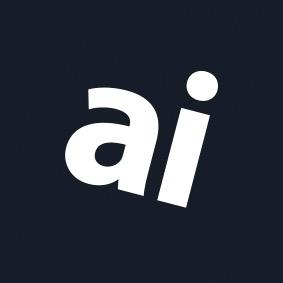 Why you can trust AppleInsider
Chargeasap Flash Pro Plus Review: one power bank to rule them all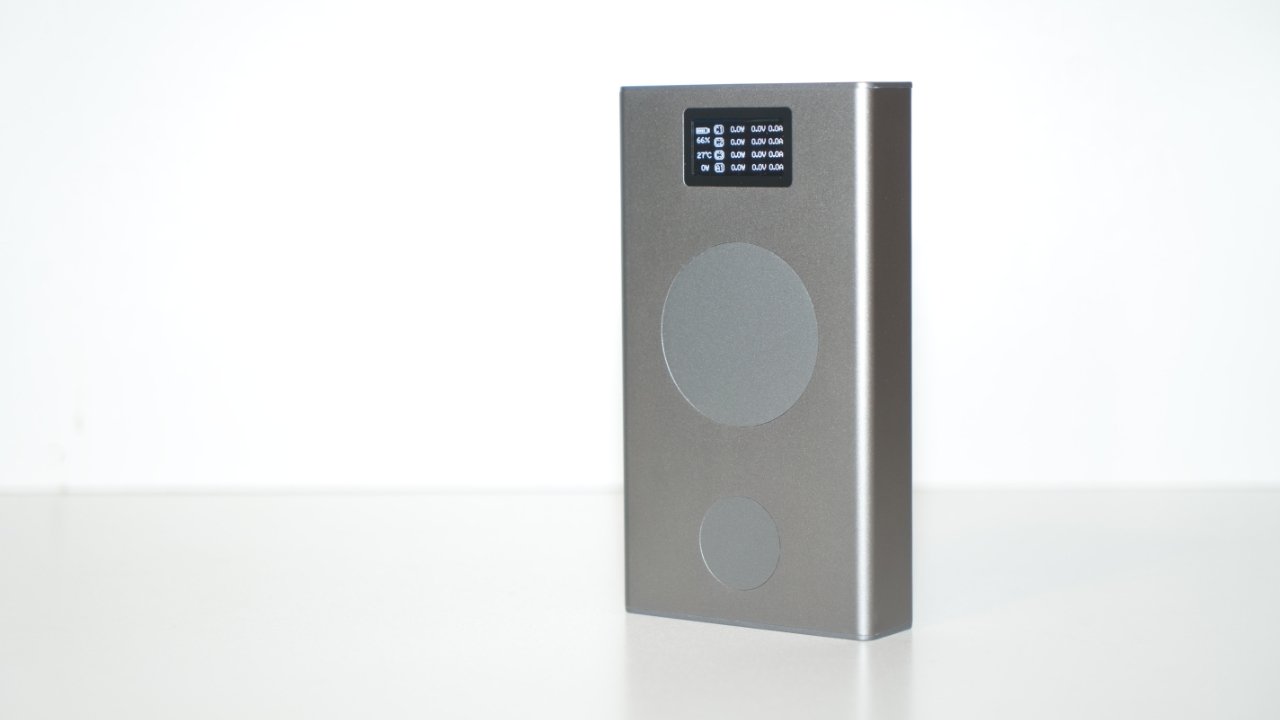 Chargeasap Flash Pro Plus
4.0 / 5
---
The Chargeasap Flash Pro Plus may be expensive, but it's the perfect battery pack for anyone who's all-in on the Apple ecosystem.
Chargeasap designed the Flash Pro Plus with Apple users in mind. It supports MagSafe, Apple Watch, and even 100W charging that works great for the MacBook Pro.
This single battery pack can output 190W to six connected devices simultaneously. It also has pass-through charging, which means the battery and all connected devices will charge through a single power outlet.
We reviewed the Flash 2.0, the previous Chargeasap battery pack, and scored it 4 out of 5. The Flash Pro Plus improves upon the older model in nearly every metric, but still has a hefty price tag.
Chargeasap Flash Pro Plus review: Design
The Flash Pro Plus features space gray aircraft-grade aluminum wrapped around two charging pads, four USB ports, and an OLED display. The length and width are nearly identical to the iPhone 13 Pro Max, but the depth is almost four times that of the iPhone. It weighs 1.28 lbs, so not extremely heavy, just dense.
The MagSafe charging pad is no longer glass, which means the overall construction is more durable. The magnets are powerful enough to keep your iPhone from sliding off, but the iPhone 13 Pro Max is too heavy to stay in place when the battery is standing vertically.
The OLED display is a significant improvement over the Flash 2.0 LED display. It shows charging information for every port and the overall charge of the battery pack.
The port arrangement is also much-improved thanks to three USB-C ports and one USB-A port. While we are already all-in on USB-C, the USB-A port comes in handy for charging a friend's phone when they have an older cable.
Chargeasap calls the Flash Pro Plus a "pocketable" battery pack, but this battery would never fit in a pants pocket. It does, however, fit snugly in most internal backpack pockets without issue.
Chargeasap Flash Pro Plus: Specs
The Flash Pro Plus offers an array of charging methods with a max total output of 190W. In addition, the 100W USB-C port can fast charge a 14-inch MacBook Pro while still powering all the other ports.
This battery pack has a 25,000mAh battery, which translates to multiple full charges of any Apple device. We rarely drained the battery pack during regular use.
Thanks to the graphene battery provided by Panasonic, the temperature will never get higher than 140 degrees Fahrenheit. If that sounds hot, it is nothing compared to the average temperature of lithium-ion battery packs, which reaches close to 167 degrees Fahrenheit. The aluminum structure is good at dissipating heat evenly, so the battery never feels too hot to touch.
The MagSafe charging pad can charge compatible iPhones at the full 15W speed. The Apple Watch charging puck is capable of 5W charging, up from 2.5W commonly found in third-party chargers.
The three USB-C ports have designated charge rates for each. C1 is the 100W PD charger that acts as output and input for the battery pack. C2 is a 20W PD charger, and C3 is a 60W PD charger.
The USB-A port is configured with a few charging functions. It can output up to 50W to a device and specifically supports OnePlus 50W, OPPO SVOOC 50W, and Huawei SuperCharge 22.5W.
Also, thanks to intelligent charging features like Power Delivery, low wattage devices like AirPods or other headphones will charge safely in any port.
Using the Chargeasap Flash Pro Plus
Despite Chargeasap's advertising, we can't recommend carrying this battery everywhere you go — it's just too big and heavy. The only reason you might want such a large battery on you at all times is if you're playing "Pokemon Go" for twelve hours a day or working exclusively on your MacBook Pro away from an outlet.
We've found, however, that the Flash Pro Plus is excellent for travel. Whether you're spending the day commuting between meetings or have a weekend stay at a hotel, this battery pack shines as a travel gadget.
Rather than carry your 16-inch MacBook Pro wall adapter, MagSafe Charger for iPhone, Apple Watch Magnetic Charger, and multiple USB-C wall chargers, you can just use the Flash Pro Plus. There are dock solutions and multi-chargers for bedside tables, but the battery pack is an all-in-one solution.
We could replace the cables and wall chargers with the single battery pack and a 100W wall charger. Thanks to the pass-through charging, the Flash Pro Plus acted as a dedicated charger for our iPhone, iPad mini, iPad Pro, Apple Watch, and AirPods through one wall charger. Then, when it's time to leave the hotel, you just grab the battery pack and place it in your bag.
The all-in-one solution means less clutter and less chance of leaving a cable or power adapter behind in a hotel. We also like that the battery pack never got too hot to touch despite powering all of these devices.
We also found useful situations for day-to-day use outside of travel. For example, the battery pack is big enough to power multiple devices for long periods, so it came in handy during cookouts or other events away from power outlets.
The high wattage of the battery is also useful for other functions, like powering the HomePod mini. The Flash Pro Plus has enough capacity to power two HomePod minis in a stereo pair for multiple hours.
Should you buy the Chargeasap Flash Pro Plus?
While we are giving the Flash Pro Plus a good score thanks to technology implementation, feature set, and usefulness, it is expensive. The final retail price of the Chargeasap battery is $319, which is worthy of sticker shock.
Despite this high price, we believe it is worth the purchase. It replaces many chargers and adapters you'd need to power your devices and simplifies packing for travel.
Chances are, you already own all the adapters and cables you need to charge your devices, so this purchase is a consolidation and replacement rather than an alternative. However, if you have the extra cash and want a great battery that should last through five years of regular use, you'd struggle to find a better option.
This is the second Chargeasap product we've reviewed, and we'd like to note that while the products themselves are high-quality, the interactions with the company leave some room to be desired. Correspondence hasn't always been smooth, and the fact that the products are funded through crowdfunding campaigns makes us concerned for future product support and other interactions.
190W total output
MagSafe compatible charging pad
Separate Apple Watch charger
OLED display
Bulky
Expensive
Communications with the company are iffy
Where to buy the Flash Pro Plus
The Flash Pro Plus started life as an Indiegogo campaign, with initial shipments to backers in December 2021. More information can be found on the Chargeasap Indiegogo page.
The final retail price is set at $319, and is available via Chargeasap.