The best iPhone widget apps for customizing your iPhone home screen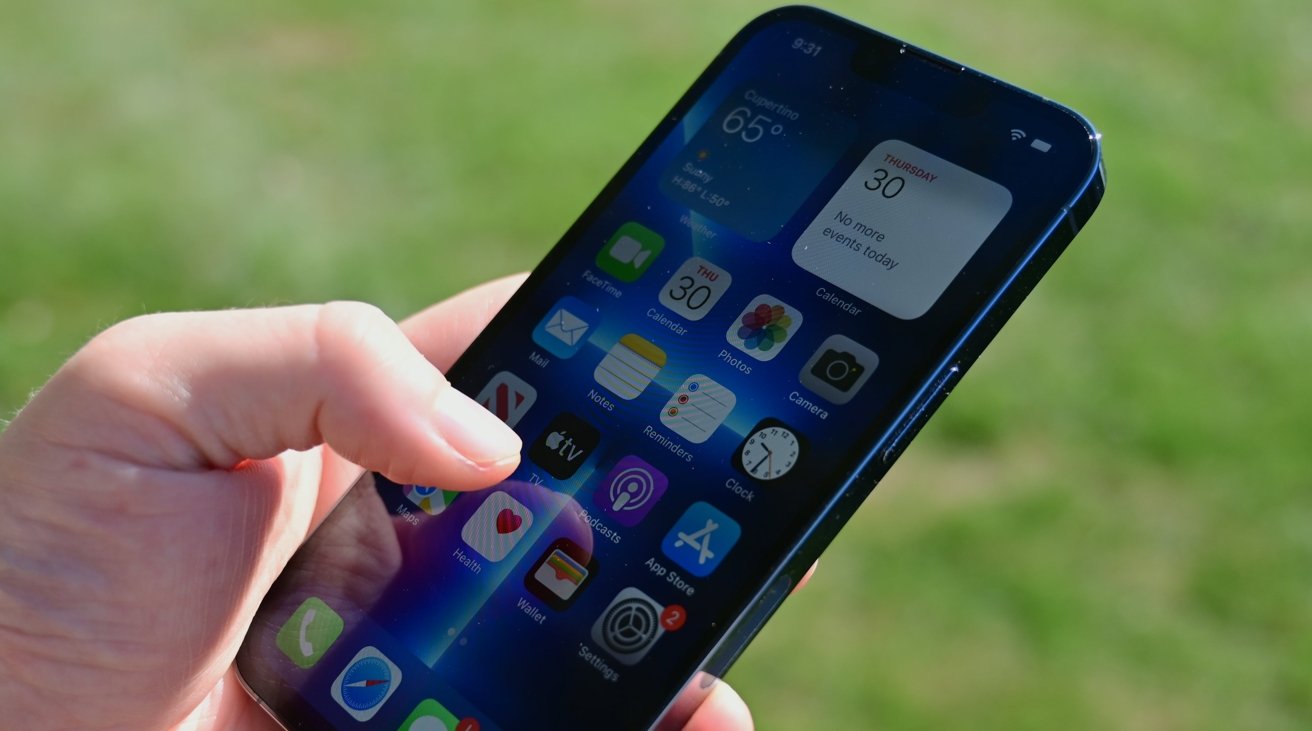 Make your iPhone home screen as individual as you are by taking advantage of widget support in iOS. Here are some of the best widget apps you can get for your iPhone.
With the introduction of iOS 14 and continuing into iOS 15, Apple introduced home screen widgets. These add-ons provided immediate data and access to apps and features without needing to open up a specific app beforehand.
The change also ushered in a new wave of customization, prompting many to create extremely personalized home screens. Key to that phenomenon was the widgets themselves, which not only helped with information a user may require but also in making the layout of the home screen more interesting in general.
Here are some of the apps you can download and use on your iPhone to give iOS some widget zing.
Widgetsmith
If you want to make extensively customized widgets, then Widgetsmith is your best bet. The tool ships with a wide variety of widgets that can be personalized, ranging in function from displaying the date and time to showing the weather and even astronomy-related versions.
As well as providing you with widgets, it can also be used to manage what widgets appear on your home screen by setting up rules in the app. For example, you could display specific widgets for different periods of the day to match the types of information you would typically need.
It also includes a bunch of tools such as a timezone converter, calendar, and its own weather app, all triggerable by tapping widgets. Integrations with Apple Health are also available, though some elements such as Tide and Weather hosted data do require a premium subscription.
Widgetsmith's base app is free, with it available for iOS and iPadOS 14.0 or later. The premium subscription costs $1.99 per month, or $19.99 per year.
Launcher
While you could use folders to collect apps together on the home screen, sometimes you want them to be ordered nicely without needing the extra tap for access. Launcher provides just that and more.
An app-launching widget, Launcher provides a customizable list of icons for apps that you can tap and launch quickly. However, it does a lot more than just open apps.
You can set up Launcher to start a call, message, email, or FaceTime conversation with specific contacts, quickly get to often-visited websites, run Shortcuts, and play music playlists, for example. You've also got customization options for icons and backgrounds, the ability to change the iPhone's settings, and even an option to use it on the Apple Watch.
The base Launcher app is free, requiring iOS or iPadOS 13.0 or later. Numerous in-app purchases are available, including enabling Pro or Premium versions of the app and to "buy Greg a Song."
Smart Battery Widget
Though iOS includes a battery widget, it's literally limited to just showing how much battery is remaining in the iPhone, iPad, and related devices. Smart Battery Widget promises to give you more information about your hardware and more choices in how you view it.
The widget can provide you with estimations of how long you can spend performing certain activities on the iPhone before running out of battery. For example, it may say you have enough charge remaining to watch a few hours of YouTube, or for gaming, or for making calls, instead of an arbitrary percentage.
There is also data provided on storage, such as volume remaining and estimates of how much of different kinds of media you can add to it. You can even see network usage for cellular and Wi-Fi connections, including volume and speeds.
Widget Wizard
Widget Wizard offers a way to create your own custom widgets, but with as minimal fuss as possible. The app allows you to make complex-looking widgets that can combine data from multiple sources, and you can pick and choose what is on display.
The tool has a default Agenda widget, as well as some for countdowns, a monthly calendar, reminders, and a clock. There's also a stat bar that tells you your battery percentage and other numerical bits of data, as well as over 35 health-related stats and a subscription-based Weather widget.
There's the option to make the widgets customizable with accent and background colors, fonts, and other theme elements, though as part of an upgrade to the Pro version.
The base Widget Wizard app is free, with Pro priced at $3.99, and Pro and Weather at $4.99. It requires iOS or iPadOS 14.0 or later.
Bears Countdown
If you need a reminder of upcoming events, Bears Countdown can help. The app, adorned with cute art of bears, lets you collect together anniversaries, vacations, birthdays, and other deadlines or important dates, showing you everything that's coming up and how long you have left until it happens.
For our purposes, the app also includes a widget, so you can quickly see how many days there are until an event without needing to open the app to check at all.
The core Bears Coundown app is free, and requires iOS and iPadOS 12.0 or later. In-app purchases are available, including Bears Unlimited for $2.99.