Oral-B debuts three new iPhone-connected iO smart toothbrushes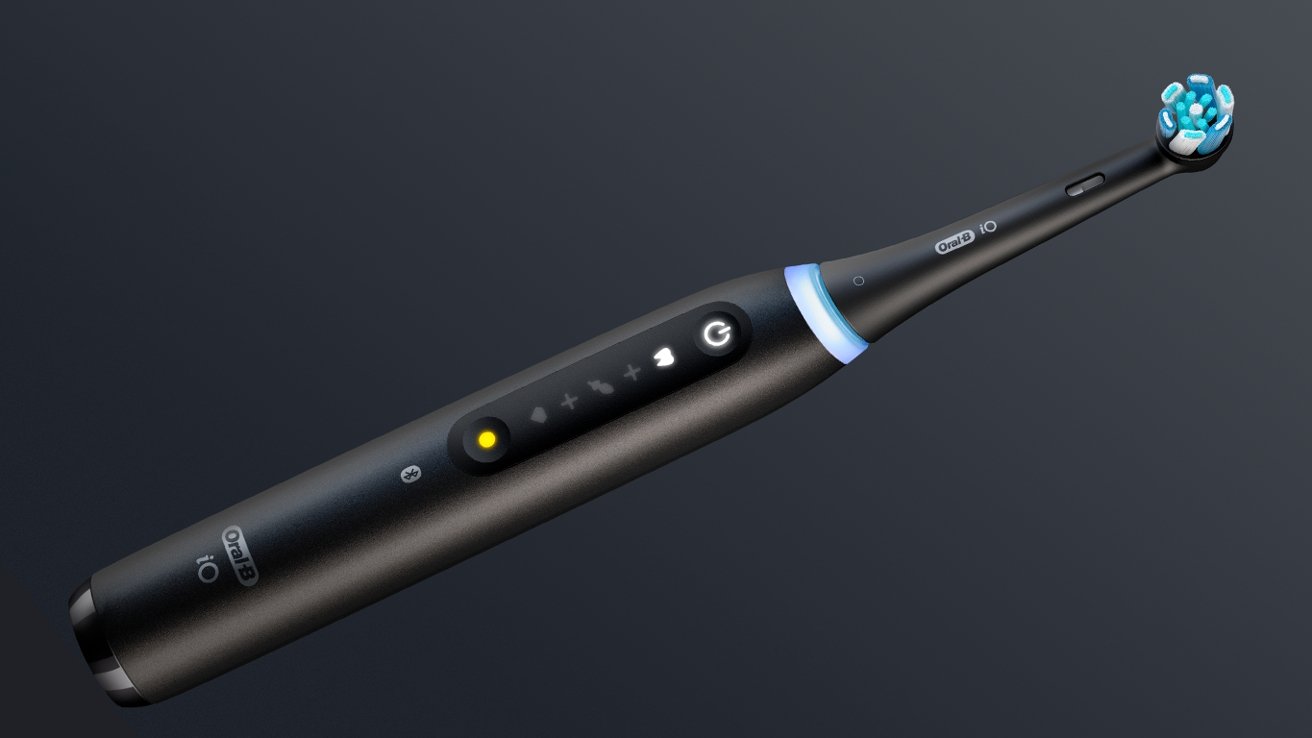 At the 2022 Consumer Electronics Show, Oral-B debuted three new smart toothbrushes dedicated to helping users improve the health of their teeth and gums with real-time feedback and on-device pressure control — and brought back the Cavity Creeps.
Oral-B initially launched the iO line in 2020 to help users achieve superior at-home cleaning. Oral-B iO brushes achieve this through 3D brushing recognition, pressure control, and a built-in brushing timer.
According to Oral-B, iO users involved in a clinical trial experienced:
100 percent healthier gums in just one week
6 times more plaque removal along the gumline
3 times greater reduction in bleeding gums
83 percent of gingivitis patients moved from unhealthy to healthy gums in eight weeks
14.5 times higher odds of achieving healthy gums
In 2022, Oral-B will launch three new brushes to the iO lineup. The iO4 and iO5 will serve as new entry-point models into the iO lineup. These models feature multiple brushing modes, rainbow celebration lights upon brushing for two minutes. The iO5 will provide real-time coverage tracking and coaching via the Oral-B app.
The iO4 and iO5 will be available nationwide in early 2022. Each will be priced under $100 and available in white, black, pink, blue, and lavender.
Oral-B will also launch the iO10, the advanced model the company bills as "the ultimate oral health coach." It offers real-time insights and live coaching directly on the iOSense Charger, allowing users to eschew the need to take their phone into the bathroom. The iO10 also syncs data to the Oral-B app for insights into brushing habits.
Those interested in purchasing the iO10 are encouraged to sign up for the waitlist to be notified when the toothbrush is available for purchase.
Oral-B also announced that they are revamping the late-'70s "Attack of the Cavity Creeps." The rebirth is in the form of an immersive video game that aims to teach children how to care for their teeth and gums properly.
"Attack of the Cavity Creeps" will be rolled out to kids and families as a part of Crest and Oral-B's commitment to "Closing the Smile Gap" through dental care access, education, and oral care donations.
AppleInsider will be covering the 2022 Consumer Electronics Show in person starting on January 3 through January 6 where we're expecting Wi-Fi 6e devices, HomeKit, Apple accessories, 8K monitors and more. Keep up with our coverage by downloading the AppleInsider app, and follow us on YouTube, Twitter @appleinsider and Facebook for live, late-breaking coverage. You can also check out our official Instagram account for exclusive photos throughout the event.