Chipolo announces wallet-sized Bluetooth tracker to work with Find My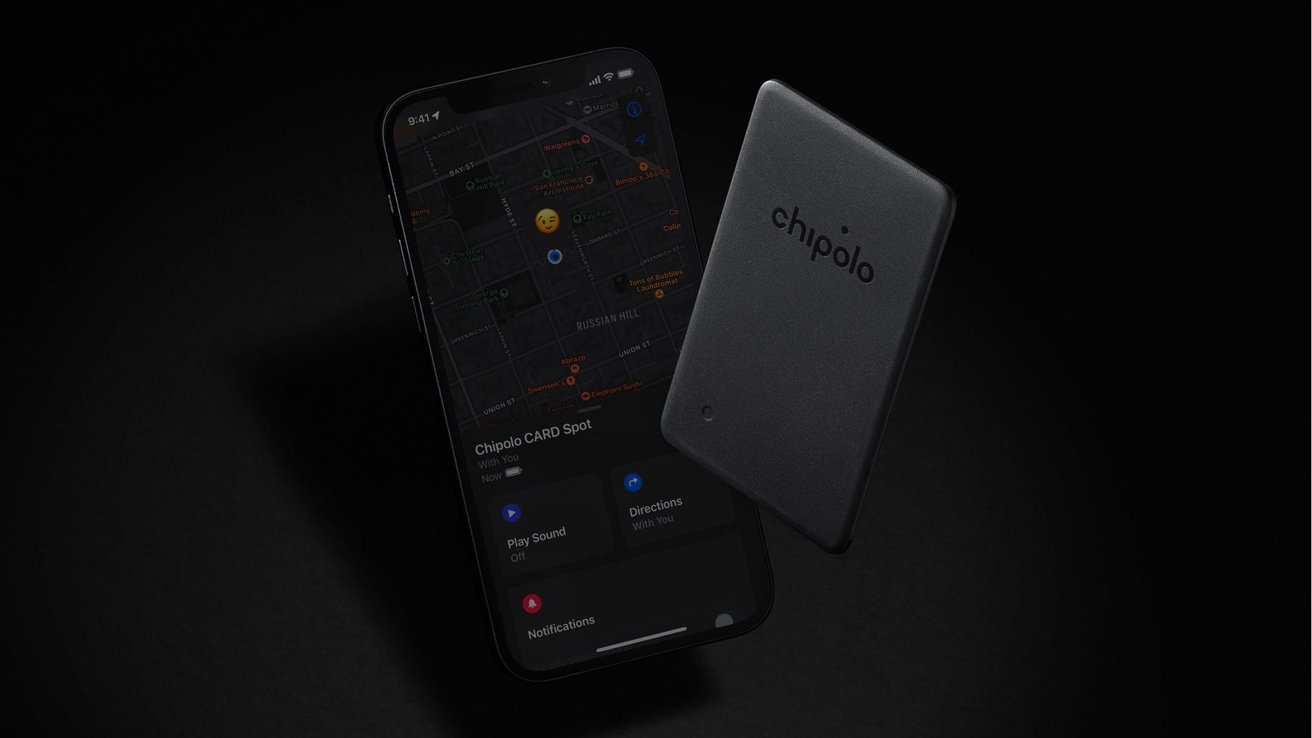 At the 2022 CES, Chipolo debuted a Find My-enabled Bluetooth tracker that can easily fit into your wallet.
The Card Spot is the second Find My capable device to come from Chipolo, following the launch of the Chipolo One Spot that debuted with the launch of the Find My program. By integrating directly with Find My, the device will show in the Find My app and won't require any third-party app to function.
Once added to the Find My app, it can be located with any iOS, iPadOS, or macOS device. To help locate it, it is able to emit a 105dB tone at up to 200 feet away.
If misplaced, the Chipolo Card Spot can be put into lost mode. When in lost mode, its location will be transmitted to the owner when any iPhone, iPad, or Mac comes nearby. If someone other than the owner finds the device, it can be scanned to pull up optional contact details to help facilitate its return.
"Following the success of the Chipolo ONE Spot, we decided to introduce a wallet finder that also works exclusively with the Apple Find My network," said Primo Zelenek, CEO of Chipolo. "Keeping our clients' valuables safe is what we do best and it felt like a natural choice for us to introduce a smart card that can be slipped into almost any wallet whilst keeping it safe with the backing of Apple's powerful and secure finding network."
The built-in battery will last up to two years and the IPX5 rating will protect it from splashes or rain. It measures only 2.4mm thick, or roughly that of three credit cards stacked together.
Chipolo is opening up preorders for the Card Spot starting on Tuesday and it will begin shipping in February.
AppleInsider will be covering the 2022 Consumer Electronics Show in person starting on January 3 through January 6 where we're expecting Wi-Fi 6e devices, HomeKit, Apple accessories, 8K monitors and more. Keep up with our coverage by downloading the AppleInsider app, and follow us on YouTube, Twitter @appleinsider and Facebook for live, late-breaking coverage. You can also check out our official Instagram account for exclusive photos throughout the event.