CES Unveiled: Best smart home tech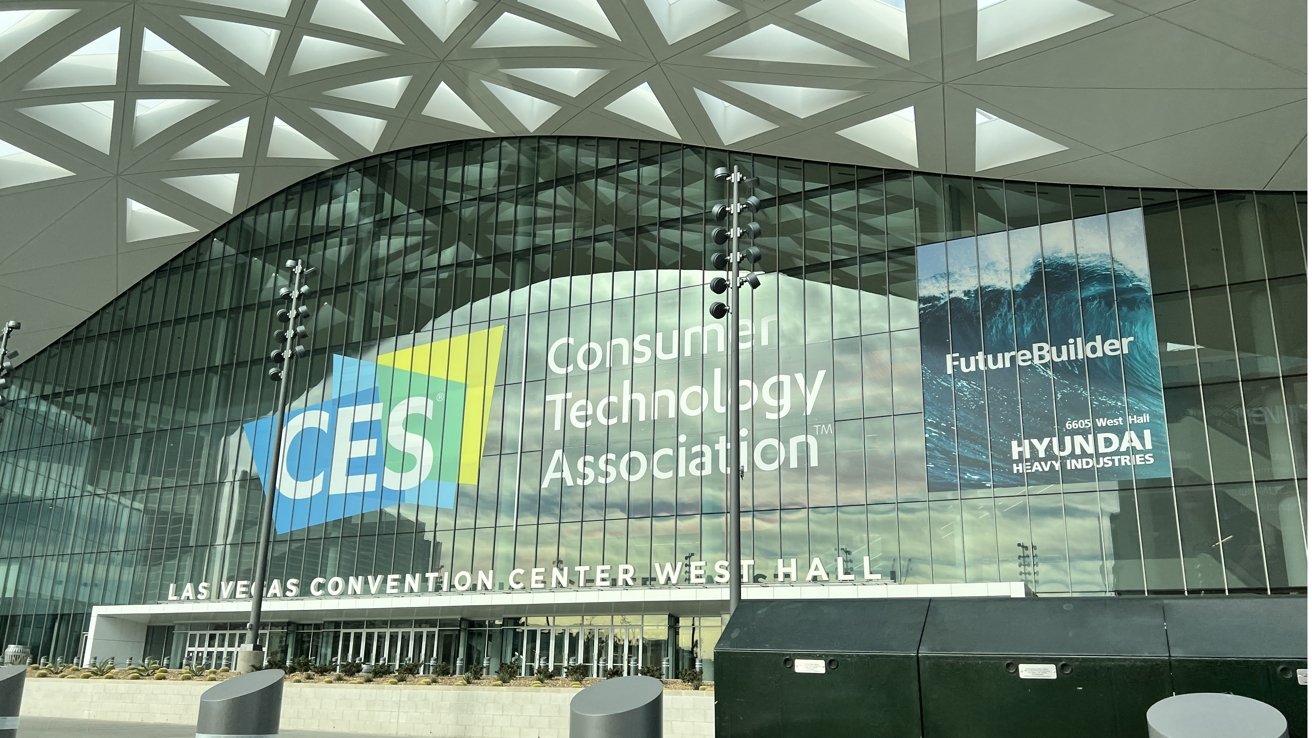 CES Unveiled was a bit sparsely attended this year as Covid reared its head, but we still found a few new smart home products that we found interesting on the show floor.
Moen
Moen has been a supporter of HomeKit in the past, including its smart shower. Though, its new smart faucet doesn't include support for Apple's smart home standard. It isn't all on Moen, however, as HomeKit is fairly limited in what controls it makes available to faucets.
Even without HomeKit, the new Moen Smart Faucet looks impressive. This is because Moen has integrated what it calls MotionSense Wave technology. Many faucets are touchless, allowing the water to turn on or off with the wave of your hand, but MotionSense Wave goes further.
With MotionSense Wave, if you wave your hand to the right, hot water will come out. Waving your hand down will turn on cold water. And moving towards the faucet will cause it to stop. It works so well Moen introduced a version without any handle at all, creating a clean, modern, simple appearance.
Both the version with a handle and the one without looked fantastic, in our opinion. The faucet connects over Wi-Fi, and Moen says the battery should last up to a year - depending on usage. If you don't want to use the batteries, Moen told us there was an AC-powered version, and the D batteries could be used as a backup power source during a power outage.
Targus Cypress Hero backpack
Once Apple opened up the Find My program to third parties, it was only a matter of time before we saw it start showing up in various products. Unveiled may be just the tip of the iceberg with what to expect from the rest of the show.
The new Targus Cypress Hero backpack has Apple Find My tech baked right in, hidden behind a small patch inside the front pocket. In addition, we saw a few small holes that were part of the speaker. This gives you an audio cue when tracking down your backpack.
Many had wondered whether it had ultra-wideband technology like AirTag but while Apple allows third-parties to use UWB, it doesn't seem to allow Find My devices to use the precision tracking feature.
Still, you can put it into lost mode to help you recover it, as any Apple user who comes within range will automatically send that location back to you. If they find your backpack, they can identify it with a scan. A web page will load and present a message you write that could contain your email or phone number.
Like others in the Cypress line, the backpack is made, in part, from recycled plastic bottles. It felt quite sturdy and comfortable in our time with it and the pocket in the back was easily big enough to hold both our Mac and our iPad Pro.
Mila
We hadn't heard of Mila before Unveiled, but now it's got us paying attention. The company was at the show to present its new humidifier, which was impressive. It had several small touches that put it ahead of other humidifiers we've tried.
What perked our ears up more was that the equally-impressive Mila air purifier is also getting a firmware update to enable HomeKit support. The company said there was no timeframe yet, but they had it working, and they were merely waiting for the certification process to finish.
We took a look at the Mila app with a demo unit, and it was by far one of the best-designed app experiences for an air purifier. Once HomeKit is added, this will be on our wish list.
Loftie Lamp
Loftie Lamp falls into the sleep tech category but also fits into the smart home space. This unique-looking lamp has a semi-opaque shade on a large illuminated stem. The idea is to help you disconnect and fall asleep and wake up more naturally.
The lamp will mimic a sunrise in the morning, helping you wake up with light, rather than a blaring alarm. We were told that it can load different sunrise options, including ones that mimic real-world locations.
An example we were given was Joshua Tree, where the sunrise starts very low in the sky with a vibrant red sun that will then quickly make its way up. We aren't convinced that the various types of sunrise will make much of a difference in how you wake up, but it looked cool regardless.
Eve
Finally, while we didn't see it in person, we are very excited about Eve's new Outdoor Camera.
This HomeKit Secure Video camera has an integrated floodlight atop a 1080p camera to help protect your home. All video is securely stored in iCloud, and you can trigger the light with motion, automate with HomeKit or control via Siri.
We haven't seen any other floodlight camera work with HomeKit Secure Video, so this will certainly find an audience.
AppleInsider will be covering the 2022 Consumer Electronics Show in person starting on January 3 through January 6 where we're expecting Wi-Fi 6e devices, HomeKit, Apple accessories, 8K monitors and more. Keep up with our coverage by downloading the AppleInsider app, and follow us on YouTube, Twitter @appleinsider and Facebook for live, late-breaking coverage. You can also check out our official Instagram account for exclusive photos throughout the event.