IRS will soon demand video selfies for online user identification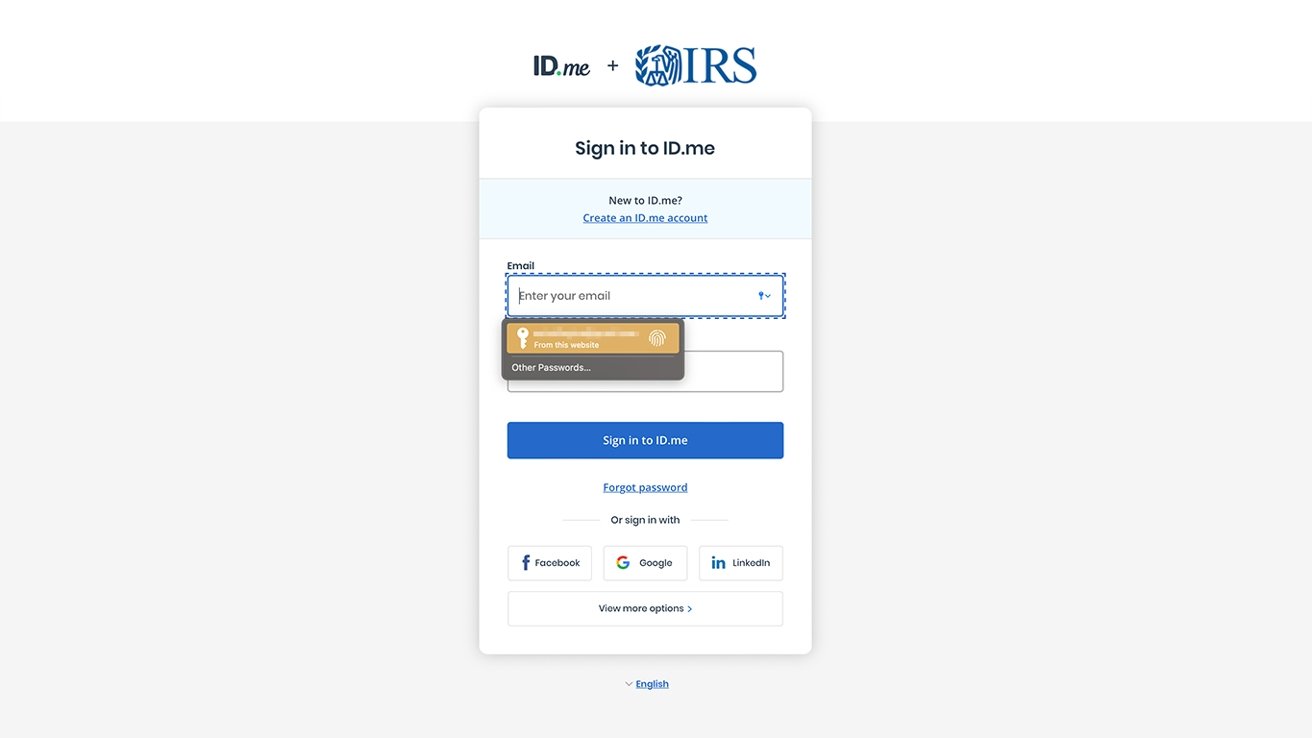 Users planning to file their taxes or check their tax payment history will soon be required to provide extensive documentation to a third-party company, including shots of utility bills and a video selfie.
Starting this summer, the IRS will require new and existing users to set up an ID.me account to file taxes, access tax records, create or view tax records, and more.
ID.me is a Virginia-based identification verification company that launched in 2010. The company is known for its work in the retail industry, where veterans, students, nurses, and first responders register accounts to receive discounts at various stores.
Now, the U.S. government is pairing up with ID.me, requiring users to submit government-issued ID, copies of utility statements, and biometric data to the privately-held company. According to Krebs on Security, 27 states also employ the company's services to help thwart identity theft.
The process, which an AppleInsider staffer had to go through, can take anywhere from five to ten minutes if everything goes off without a hitch. It requires a government-issued ID, proof of residence such as utility bills, and a selfie taken through the company's website using either a smartphone or a computer's webcam.
The selfie required isn't a photograph but rather a video that scans a user's face multiple times. Unfortunately, we found that the video selfie is hardly a perfect science.
Even though we stood in a fully-lit room, the video selfie was deemed too dark. In order to remedy it, we were forced to utilize a lightbulb in an unshaded lamp a few feet from our face.
However, once the video selfie is accepted, the process is nearly instantaneous, allowing users to immediately access their IRS.gov profile.
Should you need to go through the process, we highly suggest that you make sure you have your ID, copies of utility bills, a very well-lit room, and access to your smartphone for multi-factor verification before starting.
Krebs on Security had a different experience, which required their staffer to be verified through ID.me's live, in-person verification process. While they were able to get through it relatively quickly, it is far more likely that the process would take hours.
Again, we highly suggest making sure you have all documents on hand, and, preferably, make sure you start the process when you have some free time and well in advance before you need access to your account.