Apple executive discusses inspiration behind 'Time to Run' on Apple Fitness+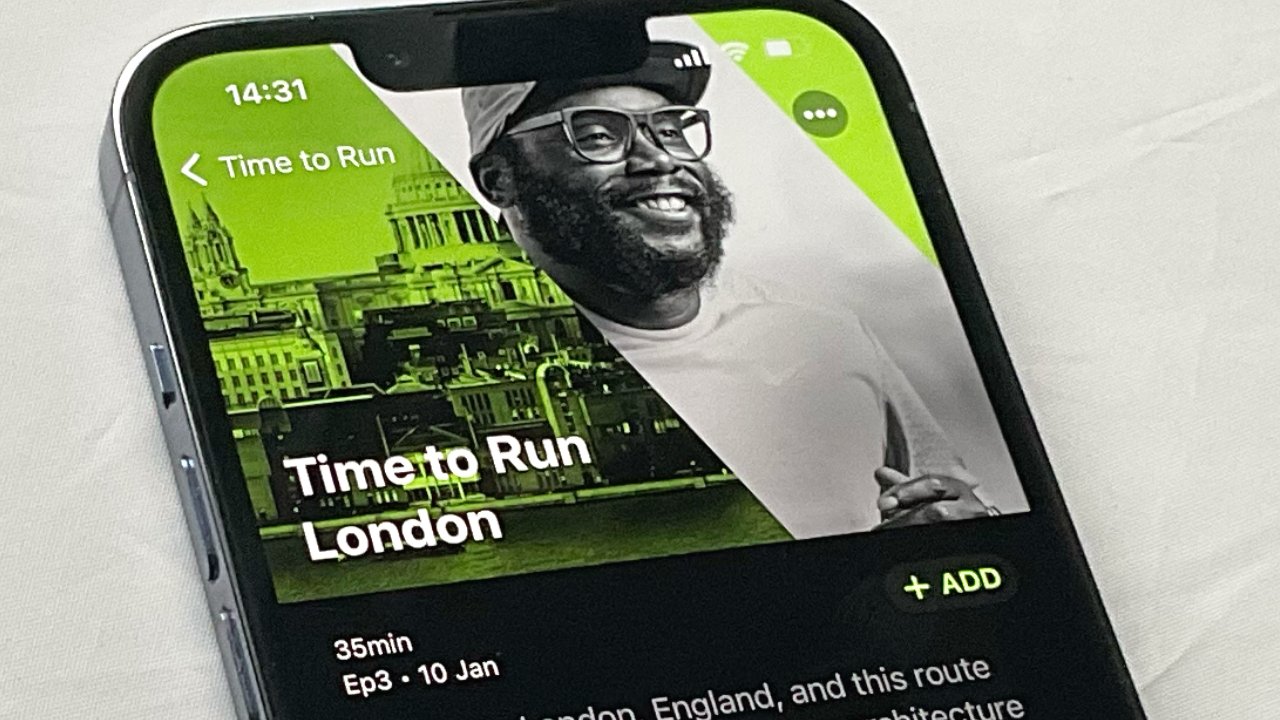 AppleInsider may earn an affiliate commission on purchases made through links on our site.
Apple Fitness+ executive says the idea behind 'Time to Run' was to motivate existing runners move beyond their "everyday neighborhood run."
Apple launched the new "Time to Run" feature on Apple Fitness+ on January 10. Apple has now been talking with Runners' World magazine about the feature — and Tim Cook has been promoting that interview.
Fitness+ has helped people live a better life and reach their wellness goals — myself included. Here's to motivating and inspiring many more in 2022! https://t.co/SxFDMwhxLH

— Tim Cook (@tim_cook) January 20, 2022
In the magazine, Apple vice president of fitness technologies, Jay Blahnik, reveals that the company's aim is to help runners do more. Where "Time to Walk" is perhaps for getting people walking at all, "Time to Run" is specifically aimed at runners who are already doing at least a little.
"Our key inspiration was determining how we could take your everyday neighborhood run— that's a part of a regular habit of running," Blahnik said, "and provide a little bit of adventure, a little bit of variety, a little bit of coaching."
"[It's about creating] some motivation to make running easier and something that you want do more often," he continued.
Runners' World also talked with members of the Apple Fitness+ team, including new "Time to Run" coach Cory Wharton-Malcolm.
"Often we get stuck doing the same run the same way," said Wharton-Malcolm, "but 'Time to Run' takes the responsibility of figuring out how to add variation so you can just concentrate on the fun part: the run itself."
"It has the power to make a 30-minute run feel like 10 minutes," he continued, "and we hope it will help users become more consistent and better runners."
"Time to Run" launched with three guided runs around popular cities. A new run is added each Monday, and at time of writing there are episodes about runs in London, Brooklyn, Washington DC, and Miami Beach.