VogDUO's genuine leather accessories offer great convenience for AirTag and AirPods Pro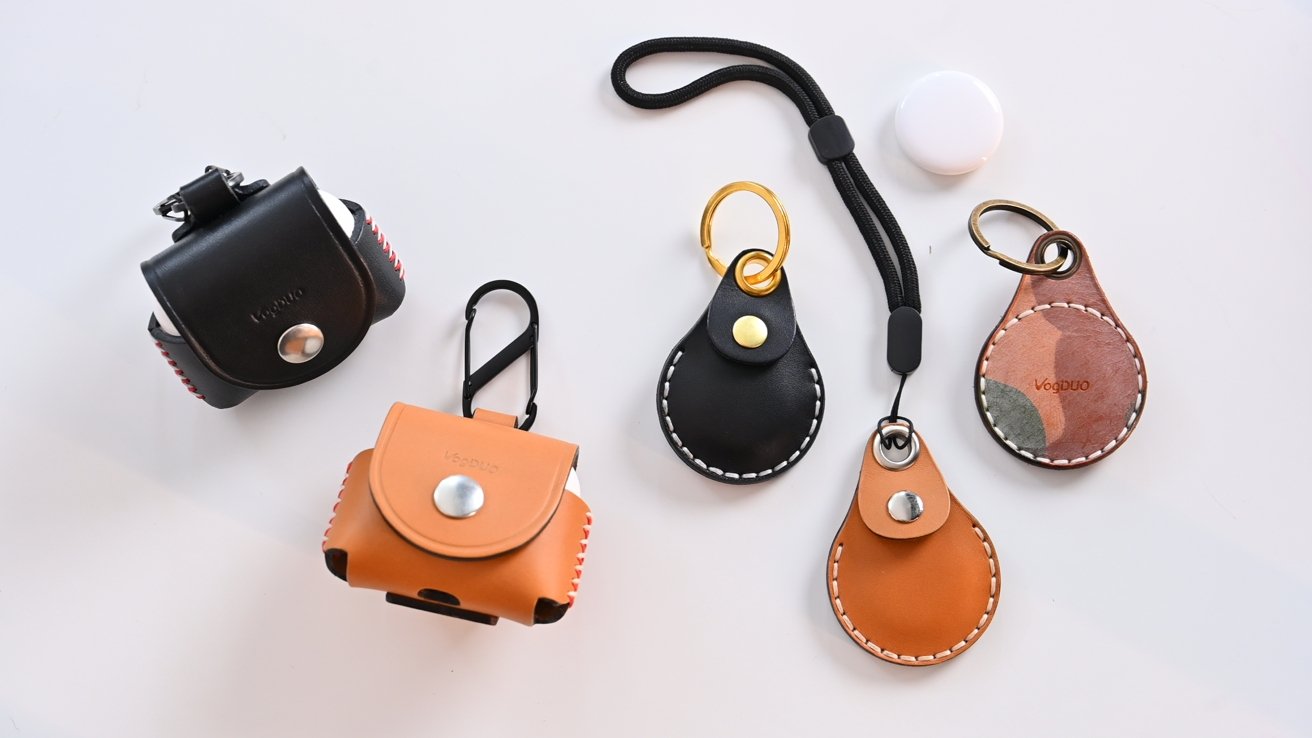 VogDUO's genuine leather series of accessories helps you protect and keep track of your AirPods, AirPods Pro, and AirTags.
Accessory maker VogDUO's lineup continues to expand with its genuine leather series. These not only offer additional style options to your Apple accessories but add convenience as well.
AirPods Pro leather case
The AirPods leather case provides multiple means of carrying your earbuds. You can use the included carabiner S-hook to attach to the outside of your bag or you can use the loop to thread it onto a belt or strap.
It also ensures excellent protection. The heavy-duty vegetable-tanned leather encases the AirPods to protect them from common damage or drops. The Lightning port is left unobstructed to allow for easy charging while in the case.
If you aren't partial to the carabiner-like clip, a keyring version is also available.
These AirPods Pro cases are available in multiple colors including brown and black with contrasting stitching down the sides.
AirTag holders
The VogDUO AirTag leather case is a great way to keep your Bluetooth tracker safe while keeping them nearby. They come with both a metal keyring and a nylon lanyard so you can use what makes the most sense for you.
They can attach to your bag, hang in your car, attach to a pet collar, secure to a camera, and much more. Apple ships AirTag without any way to attach to your gear which makes a cover almost a necessity.
Once again, the full-grain vegetable-tanned leather protects the easily-scratched AirTag while not hindering the wireless signal or speaker.
Your AirTag is completely wrapped in leather and secured in place with a metal snap so it won't accidentally slide out.
Accessorize with the color of your choosing between camouflage, natural tan, and black.
Available to order now
You can purchase VogDUO's AirPods Pro leather case or AirTag leather case now on Amazon. The AirPods Pro case comes in at $39.99 but there's currently a 15% discount available for Prime members. The AirTag case normally retails for $29.99, however a similar 10% coupon is also available for a limited time.