'iPhone 14' may have eSIM-only option, but it won't be universal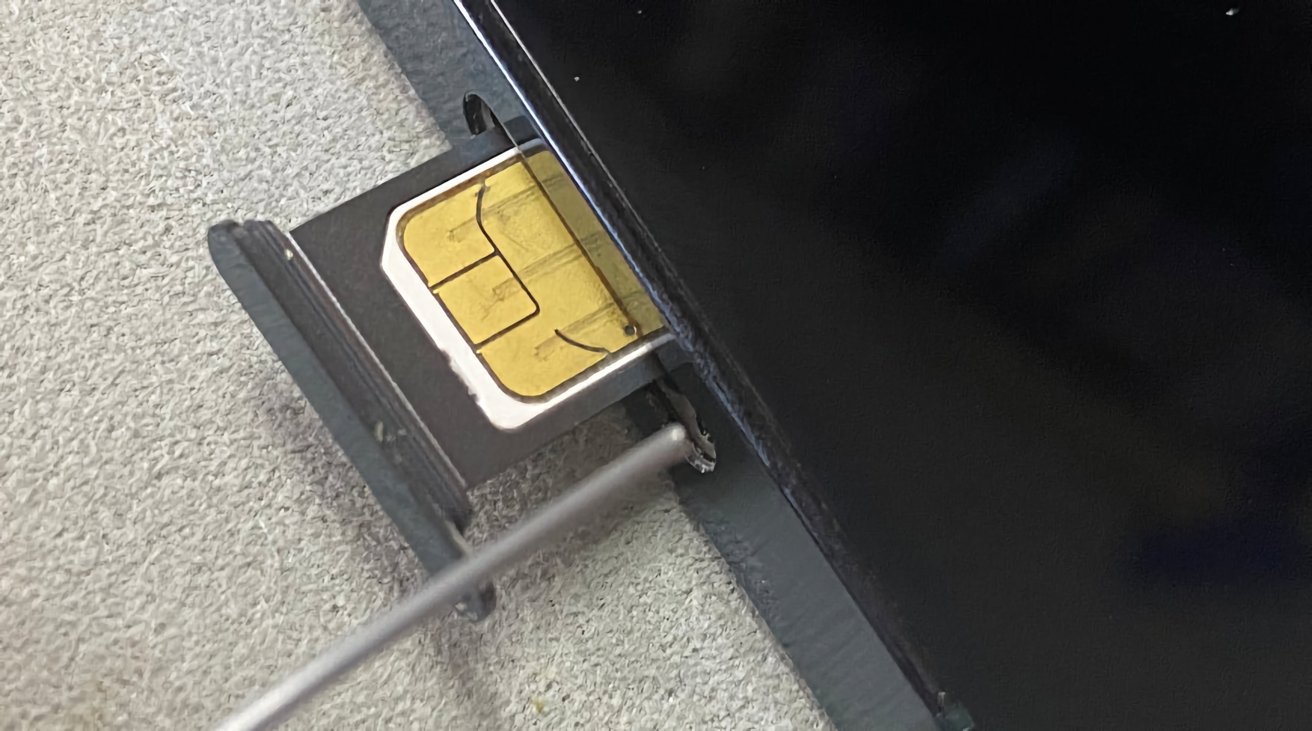 A new analyst report claims that Apple will offer the "iPhone 14" in both SIM and eSIM-only variants, though the speculation has no apparent evidence as yet.
Now GlobalData analyst Emma Mohr-McClune claims that the move will happen with the forthcoming "iPhone 14" range - but only partly. Mohr-McClune believes that two variations of the 2022 iPhone range will be sold, with one using only eSIM.
A SIM (Subscriber Identity Module) is needed for a user to use a cell phone. But an eSIM would mean an iPhone buyer being able to choose a phone contract without buying a carrier's physical nano-SIM card.
"An eSIM-only iPhone was always a question of 'when,', not 'if,'" writes Mohr-McClune in a letter sent to AppleInsider, "but, so far, there has been insufficient consideration as to 'how.'"
"We don't believe that Apple will take the 'big bang' approach - getting rid of existing systems and transferring all users to eSIMs," she continues, "but rather launch an eSIM-only variant of its upcoming new model - retaining the dual eSIM-plus-physical SIM slot model for the mass market and its key carrier channel."
Mohr-McClune believes that "telecom companies will be given the choice" of stocking eSIM-only or physical SIM models.
"Further, we think it's likely that the primary focus of this theoretical eSIM-only iPhone will be the Apple channel," continues Mohr-McClune, "and that, by launch, Apple will provide this model with 'wireless data connectivity inside' together with one or more connectivity partners."
GlobalData's Mohr-McClune cautions that "Telcos need to prepare carefully for such an eventuality." She says that there needs to be "general marketing and support readiness," for the cell phone carriers.
However, Mohr-McClune's full letter does not address what preparations Apple would have to do to sell two different variations of the next iPhone. As well as having to convey to users the benefits, the company would also likely face a volume of returns as SIM owners inadvertently buy eSIM-only iPhones.
Even with procedures in place to prevent this, and marketing to help avoid it, Apple would be faced with at least maintaining two different stocks. Instead of offering the expected four distinct "iPhone 14" models, it would be manufacturing anywhere up to eight different editions.
Previous rumors have claimed Apple will eventually move to eSIM-only.
I am in agreement with recent rumors regarding the removal of the physical SIM card tray. In February, I had shared the following information below: https://t.co/zOyeJr0V1d

— Dylan (@dylandkt) December 27, 2021
However, there is the further issue that not all carriers in all countries support eSIM. Apple maintains a list of countries and carriers that do.
That said, international buyers have already been getting a different variant of the iPhone 12 and iPhone 13 ranges. That's because only US iPhones support mmWave 5G.