Knitters support Epic in knotty legal fight with Apple's App Store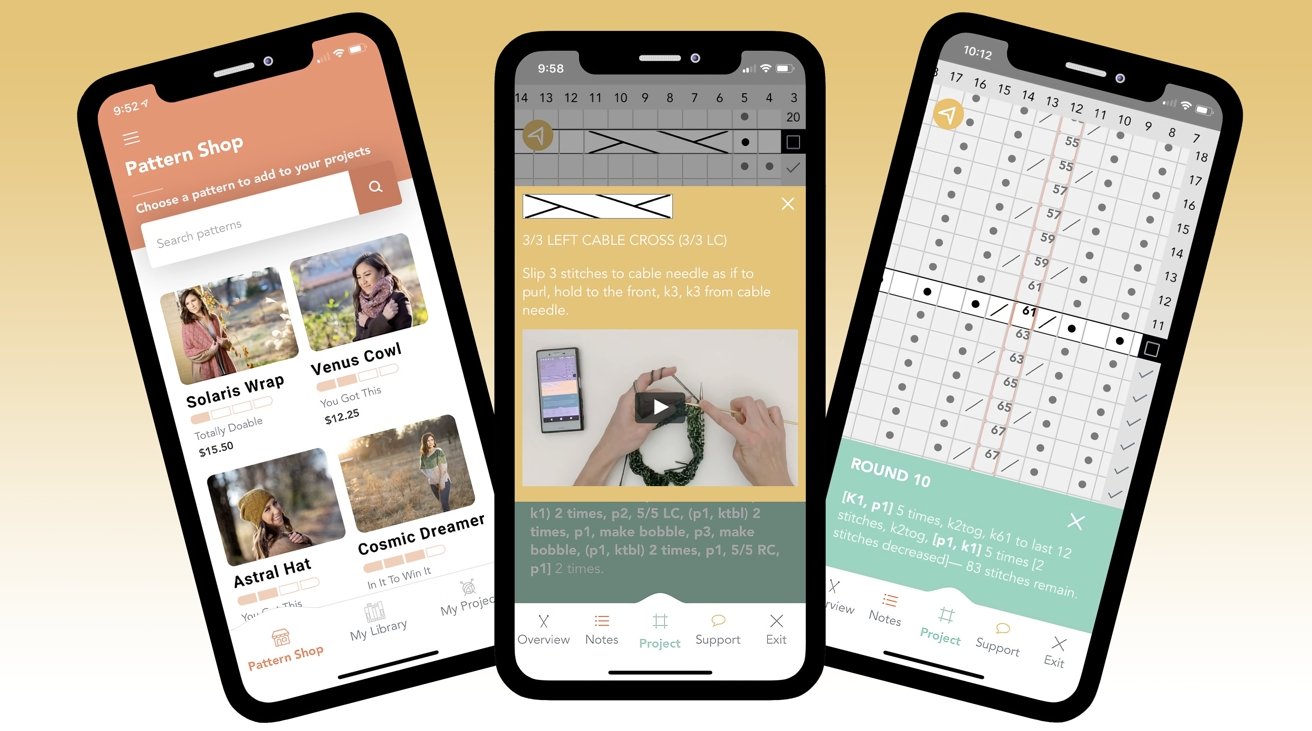 Epic has gained the support of a knitting-related startup in its legal fight against Apple, with Knitrino needling Apple's handling of App Store policies that made launching its app harder than expected.
Apple's lawsuit with Epic is well into its post-trial phase, with Epic receiving support from multiple entities in trying to reverse a court's ruling on various App Store policies. On Sunday, a report revealed that Epic had an ally from an unusual source: knitters.
The Seattle-based startup Knitrino is identified as one of the companies who signed an amicus brief in November 2021 supporting Epic, as well as providing a "friend of the court" brief in January to the U.S. Court of Appeals for the Ninth Circuit. It joins entities including a group of 34 US States and Microsoft in criticizing Apple's policies.
Knitrino, created by sisters Andrea Cull and Alison Yates, aimed to provide knitting patterns and assistance to knitters via an app of the same name, reports the Seattle Times. After developing the app, the company sent it to both the Google Play Store and the App Store for approval, but only Google approved the app without any problem.
Apple's rejection was said to be due to a policy preventing the sale of both physical and digital goods through the in-app payment system. After days of changes and arguing with Apple, with the latter seemingly pasting portions of policies in response to queries, Knitrino appealed to the review board, and was rejected in 19 minutes.
"The feeling that we had when we were going through this was like hitting a wall, but not being able to see the wall," said Yates. "I don't know how tall this wall is. I don't know if I can walk a few miles that way and get around it. We were just feeling around in the dark."
Yates was also upset due to a lack of options and outside control of the situation. "When they are the approver and the appeals court, if they say no, we can't go to a different app store to get to our customers."
Knitrino later did get approved for the App Store, but it is still unclear to the startup what caused the change in position.
Following the playbook of Epic Games, Knitrino has already started to sell "Unravel Apple" stickers, in the worry that its support of Epic could lead to retaliation by Apple.
According to Yates, Apple has the ability to "weild the kind of power where they can say whether or not we can go into business, for something so arbitrary." While the app has made it to the App Store, Yates would still "love to have an alternative."
Apple is anticipated to respond to the appeal from Epic in March, with oral arguments expected in the spring or summer.