Crime blotter: Stolen AirPods tracked on TikTok, Nanuet Apple Store thefts, and more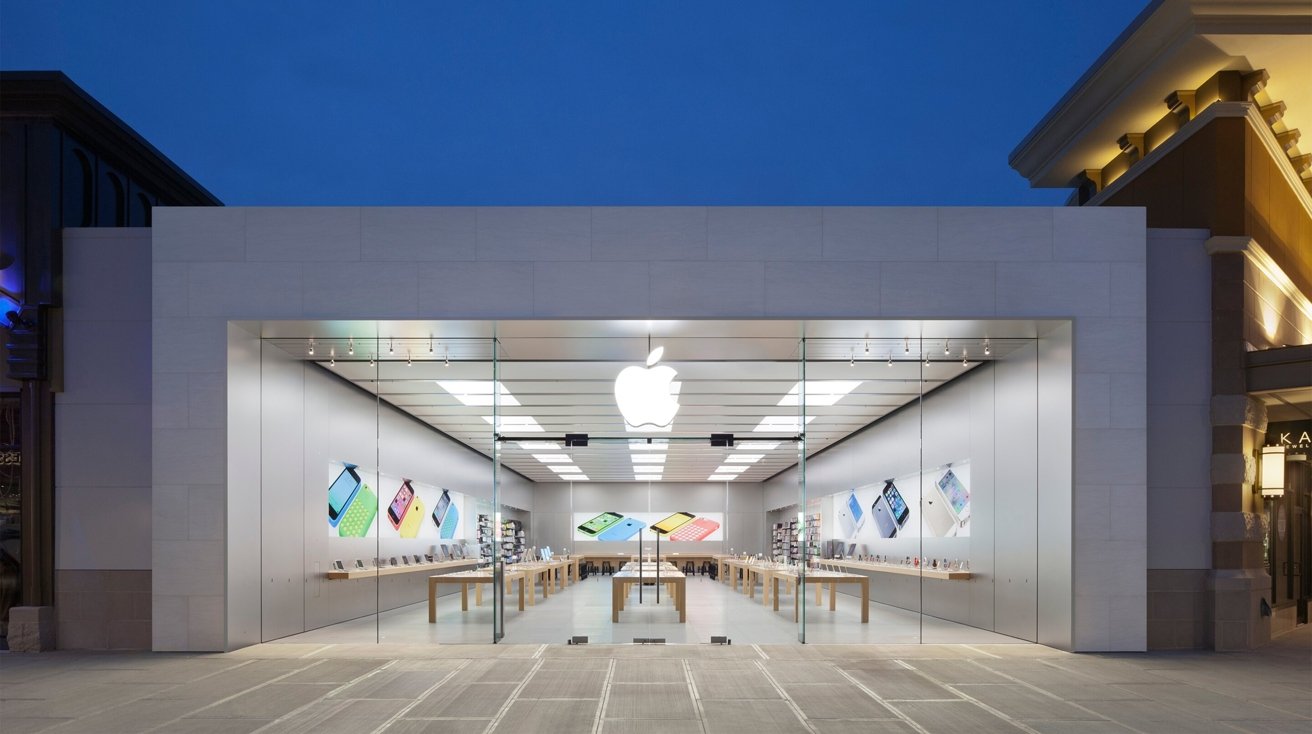 AppleInsider may earn an affiliate commission on purchases made through links on our site.
In the latest Apple Crime Blotter, a viral Tiktok follows stolen AirPods, a woman was arrested for stealing an iPhone while applying for a job, and Duke students were robbed of Apple items.
The latest in an occasional AppleInsider series, looking at the world of Apple-related crime.
$4,000 in merchandise stolen from Apple Store in Nanuet
Police say three men stole nearly $4,000 worth of merchandise from the Apple Store at The Shops at Nanuet in Nanuet, N.Y. in January. According to News 12, the thieves took AirPods, Trackpads, and Apple Pencils, and hid their identities by wearing "COVID-19 safety masks."
Texas woman accused of stealing iPhone while filling out job application
A bizarre sequence of events in Texas in late January led to a woman's arrest for stealing an iPhone.
Nester reports the woman was first pulled over for a traffic violation, after nearly causing a crash. The police officer then recognized the driver as a woman with outstanding warrants.
Then, a second car arrived, and the woman driving said that the first woman had just stolen an iPhone, belonging to the second driver's sister. The theft had taken place earlier, from a restaurant, while the first woman was filling out a job application, the report said.
Video footage from the restaurant appeared to confirm the theft, leading to the first woman being charged the theft, in addition to charges related to the outstanding warrants.
iPhones and iPads taken from Best Buy in Pennsylvania
Three men took iPhones and iPads from an Apple display case at a Best Buy in Selinsgrove, Pa., in early February. According to WKOK, who cited state troopers, the three men roamed the store but converged at the Apple case, where they cut security cables.
The haul consisted of five iPhones and two iPads, with a total value of $5,650, in addition to $1,000 in damage.
Public employee charged with stealing city-owned iPads
A 30-year-old former city employee in Hamilton, Ontario, was charged in early February with stealing and re-selling iPads belonging to the city. CHCH writes police found "several" iPads on local buy-and-sell platforms.
The man, charged with theft and trafficking of property, is "no longer an employee" of the city.
iPad Pro tracked to catch man accused of robbing neighbor
A 60-year-old man in Florida was arrestedin the first week of February for stealing $2,500 worth of electronics from the home of a neighbor.
According to Ocala News, the woman had an iPad Pro, a laptop, and a DVD player stolen, and later tracked the iPad to her neighbor's residence.
Law enforcement later found the stolen items in a trailer near the man's home. He was arrested and now faces felony charges for burglary and grand theft of less than $5,000.
AirPods stolen from gym tracked via viral TikTok
A TikTok user who noticed that his AirPods had gone missing at Planet Fitness tracked them via Find My iPhone- and posted the whole thing to his TikTok account.
The user came to the home where the AirPods were, and spoke to a woman who answered the door. The culprit, according to the video, was the woman's son, who the poster recognized from the gym. The AirPods were successfully secured.
The video, posted in January, now has over 2 million views.
Duke students robbed of iPhones, MacBooks
Robbers stole a large cache of items from a group of five current and former students at Duke University in early February, including four iPhones, two MacBooks, and credit cards. The items were worth a total of $26,000.
According to WRAL, the robbers made the victims "wipe their phones of account passwords and tracking devices" before they took them.
Woman in Ghana gets hard labor for stealing iPhone
Authorities in Ghana have sentenced a woman to six months of "imprisonment in hard labor" after she was convicted of stealing an iPhone. Ghanaweb reports the woman used the phone to cash $13,000 Cedi (about $20,312) from a receptionist in Effutu Municipality.
The convicted woman, who had formerly worked with the victim, had obtained the phone's PIN code, and later took off with the phone itself. She later used the iPhone to withdraw the money from a bank account.