Steve Jobs and Apple auction includes rare memorabilia, autographs, computers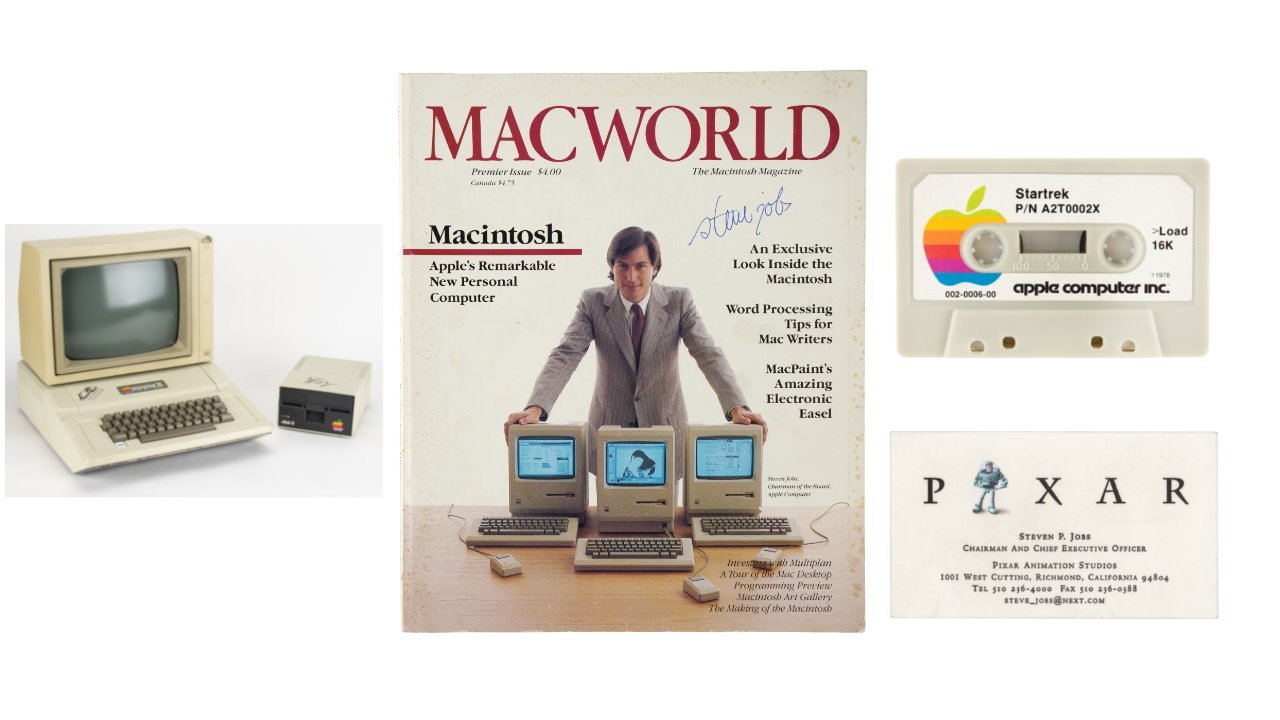 A new auction with 41 Apple-dedicated lots has opened with everything from an autographed Apple II to various Steve Jobs business cards.
The lots range from estimated final bids of $200 to $55,000, so it is possible to get a piece of Apple history for less than the cost of a new iPad.
Some of the items available in the auction include:
Steve Jobs 1971 signed high school yearbook valued at $50,000
Steve Jobs signed issue of Macworld valued at $50,000
Apple-1 Computer operating manual valued at $20,000
Steve Jobs Pixar business card valued at $5,000
Apple-produced 1978 "Startrek" game casset valued at $600
Apple II Plus jigsaw puzzle valued at $400
Ronald Wayne typed letter, signed valued at $200
Some of the auction items include NFT versions of the lot. For example, the Steve Jobs Atari job application and NFT are set at a starting bid of $20,000 with an estimated $300,000 value. It was previously valued at $175,000 without an NFT.
The auction has 67 items total with 41 lots featuring historic Apple products or memorabilia. The auction is open and bids have begun, with bids ending on all items in the collection on March 17, 2022, at 7:00 p.m. Eastern.