Sonos unveils cheaper Roam SL speaker without a microphone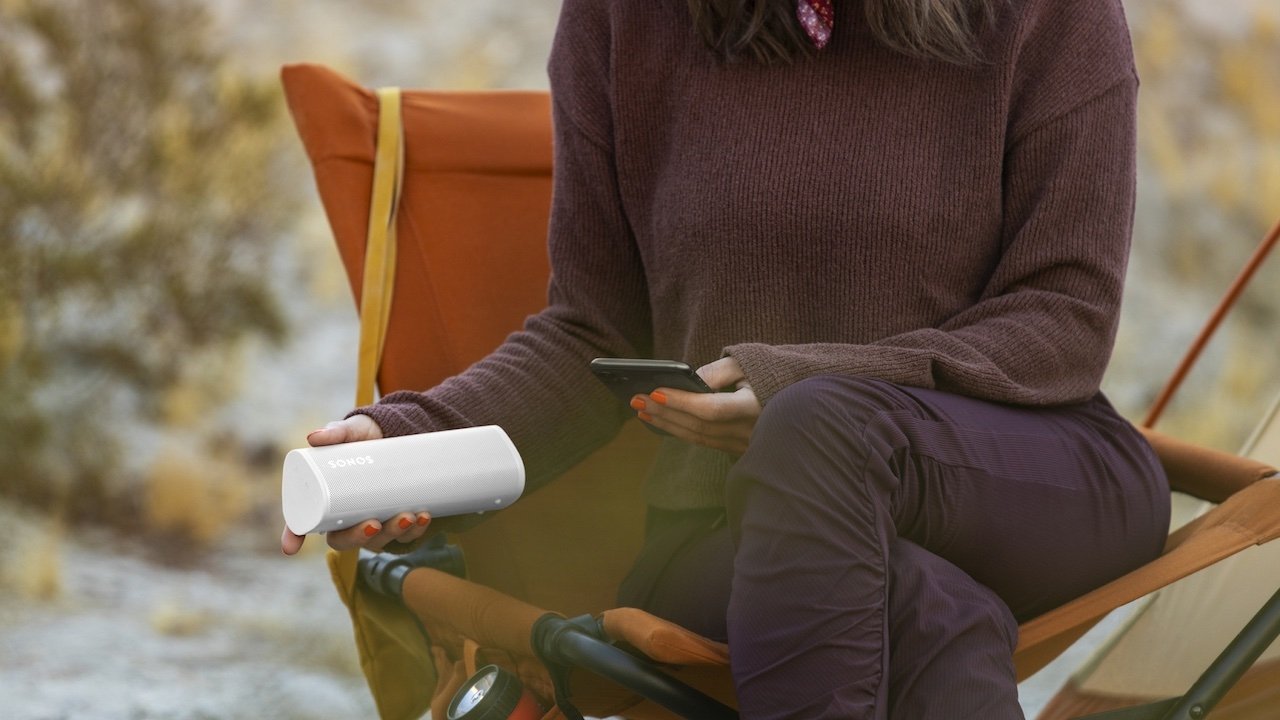 Sonos has debuted a new, more affordable version of its Roam speaker that trades the microphone and voice assistant capabilities for a cheaper price tag.
The Roam SL, announced on Tuesday, looks visually identical to the Sonos Roam smart speaker. However, unlike the standard Roam, it doesn't have Google Assistant or Amazon Alexa functionality.
Users will be able to use their Roam SL speakers in conjunction with existing Sonos systems as long as they're on version S2 of the Sonos software. A Roam SL can also be stereo-paired to another Roam SL or a standard Roam speaker.
Like the smart Roam, the Roam SL features the same triangular shape and comes in both black and white. Additionally, it carries an IP67 rating for water- and dust-resistance.
It can last up to 10 hours on a charge and features a battery-saving mode, and is also compatible with the optional wireless charger for the Roam.
The Roam SL will be available on March 15, for $159. Customers can pre-order the new model starting on Tuesday.