Crime blotter: 12 years for Sprint iPhone theft, fake gun in 2020 iPhone robbery, more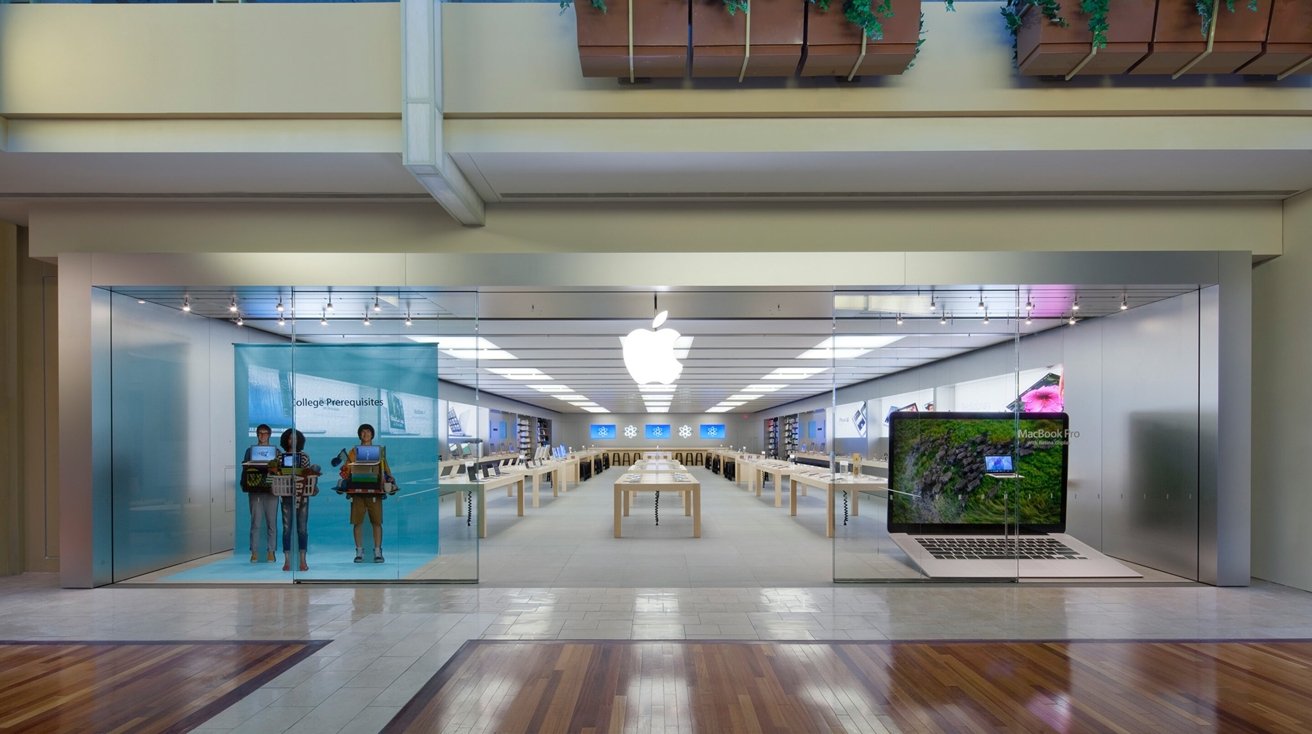 AppleInsider may earn an affiliate commission on purchases made through links on our site.
In the latest Apple Crime Blotter, there's more potential Apple-related trouble for Roger Stone, an iPhone was stolen from an African soccer star then was later returned, and big Apple package thefts by delivery drivers in Ireland.
The latest in an occasional AppleInsider series, looking at the world of Apple-related crime.
Man gets 12 years for iPhone theft ring involvement
A Jamaican man living in New York, described as an "illegal immigrant," was sentenced to 12 years in prison in late February for his part in a scheme to steal more than $1 million worth of iPhones.
According to PennLive, the scheme involved stealing the identities of 390 individuals, opening Sprint accounts, and ordering iPhones. Many of the packages were taken off porches or otherwise intercepted, and the phones were mainly exported out of the country.
The man pled guilty to mail fraud and aggravated identity theft and was ordered to pay $705,803 in restitution.
Roger Stone's iPhone screen in documentary hints at January 6 trouble
Back in 2018, political operative Roger Stone was indicted, and later convicted, on charges related to the Robert Mueller probe. Evidence collected from his iCloud account was used against him.
Then-President Donald Trump later pardoned Stone, but he now faces more potential trouble related to the January 6 Capitol riot- and his iPhone may play a part in it. The Washington Post reports a team of documentary filmmakers was following Stone's activities before and during the January 6 riot, which included "candid off-camera conversations from a microphone he wore and views of his iPhone screen as he messaged associates on an encrypted app."
Footage reviewed by the newspaper has Stone communicating with members of groups who have been "involved in the attack on the Capitol," and the January 6 committee has sought to subpoena his telephone records.
Meanwhile, according to national security journalist Marcy Wheeler, a Special Master is still undergoing a "privilege review" of Trump attorney Rudy Giuliani's devices, as well as his iCloud account. This is in conjunction with a Department of Justice investigation.
Irish brothers accused of stealing iPhones, iPads, AirPods from their delivery routes
The Irish Sun reports the two men are charged with stealing 8,000 euros (about $8,767) worth of iPhones, iPads, AirPods, and PlayStation consoles. The brothers made "full admissions" to their crimes, and were fired by the delivery company.
Ex-employee at store accused of taking Apple Watch, AirPods
After an employee at a store in Texas was fired in February, police say he stole multiple Apple products from the store, as well as Pokemon cards.
According to The Denton Record-Chronicle, the former employee "caused a commotion" after being fired, and then took an Apple Watch, AirPods, Beats headphones, and Pokemon cards, as well as cash.
Suspects sought in Tennessee Apple Store theft
Police in Franklin, Tenn., are looking for four suspects who they say stole from the Cool Springs Galleria Apple Store. WSMV writes that two suspects distracted store employees while two others cut security cables and hid the phones in their clothes.
Teenager accused of stealing iPhone, pepper-spraying owner
A 16-year-old, police say, not only stole an iPhone from a store in Stamford, Conn. but also punched and pepper-sprayed the owner. According to The Stamford Advocate, the incident took place in January and involved an iPhone 12.
The accused thief was arrested at Bridgeport Juvenile Court while attending an unrelated criminal matter and was charged with first-degree robbery.
Ghana soccer player's iPhone stolen while he took pictures with fans
The veteran Ghanaian soccer star Sulley Muntari had his iPhone stolen in February while he posed for pictures with fans after a match, but the phone was later recovered.
Ghanaian news outlet Pulse says Muntari was "mobbed" by fans following the match between his club, Hearts of Oak, and rival Asante Kotoko. His iPhone was "picked" in the process. GhanaWeb reported the following day that the phone was found.
Fake gun was fired during 2020 iPhone robbery in U.K.
A man in the U.K. had his iPhone stolen in March 2020, and in the process, the assailant fired blanks near him from a "fake gun." According to Nottingham Post, the man testified about the theft in court on March 10.
The robber, according to the victim's testimony, threatened to "shank" him and then fired the bogus gun. The stolen iPhone was later found in the robber's bathroom cabinet, with "cell site evidence" placing him at the crime scene.
The robber was found guilty and sentenced to five and a half years.