iOS 15.4, watchOS 8.5 allow Apple Watches to be restored with a nearby iPhone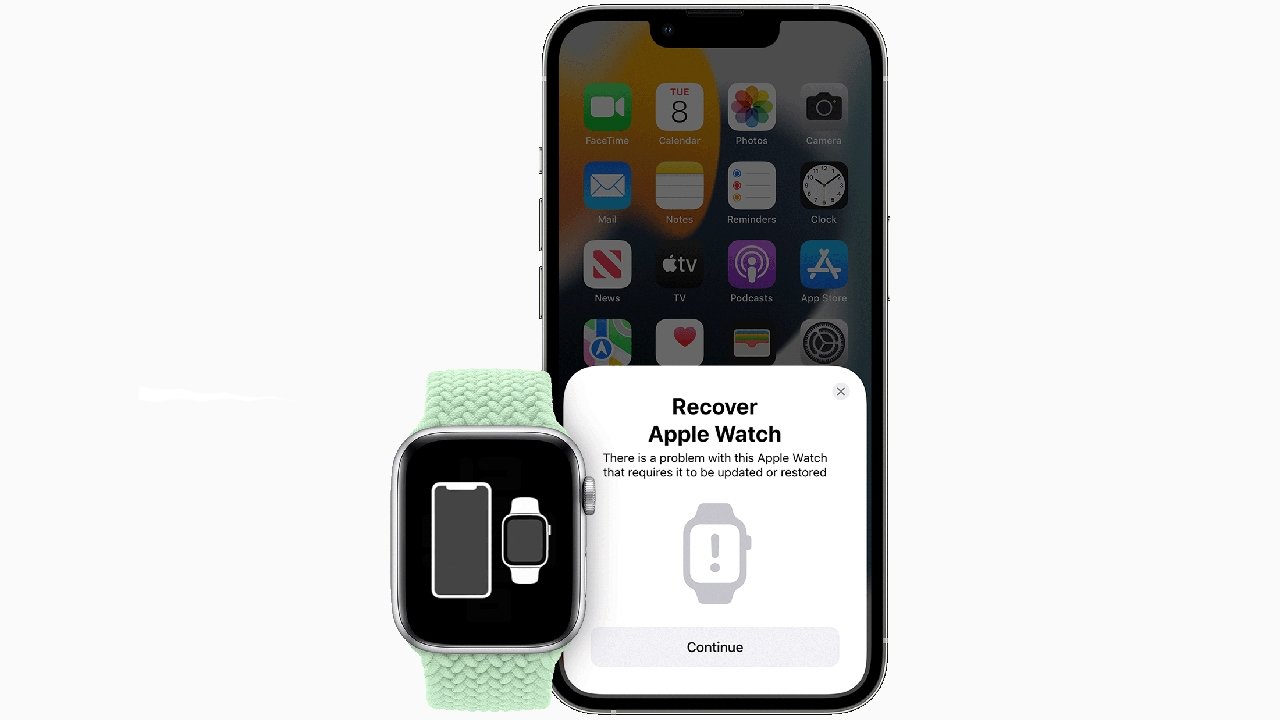 Apple's new iOS 15.4 and watchOS 8.5 updates allow users to restore an Apple Watch using a nearby iPhone.
In a support document updated on Monday, Apple says that its new software updates, which were released Tuesday, allow users to restore Apple Watch firmware using an iPhone.
Users who have an Apple Watch with an issue that requires it to be restored or updated will be able to bring their device closer to an iPhone. If the watch is running watchOS 8.5 or later, it'll display an animation showing an iPhone and Apple Watch being brought close together.
Apple notes that users can then restore their wearables with the nearby iPhone, as long as the Apple Watch is on the charger. Apple says users will need to double-click the side button on the Apple Watch and then follow the steps on the iPhone to proceed.
If the restore process doesn't work, the document suggests users try a 2.4GHz Wi-Fi network instead of a 5GHz network. The restoration process also requires the iPhone to be running iOS 15.4 or later with Wi-Fi and Bluetooth turned on.
Previously, Apple Watch models that displayed a red exclamation point needed to be sent to an Apple Support center for service. The new feature on Monday should allow users to restore their wearables without Apple Support's help.
It isn't clear which specific Apple Watch models the feature applies to, however.