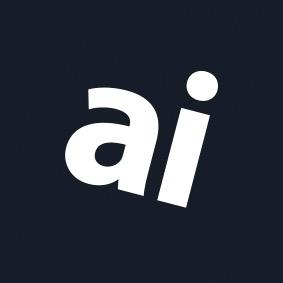 Why you can trust AppleInsider
Eve Water Guard review: Thread makes this HomeKit sensor even better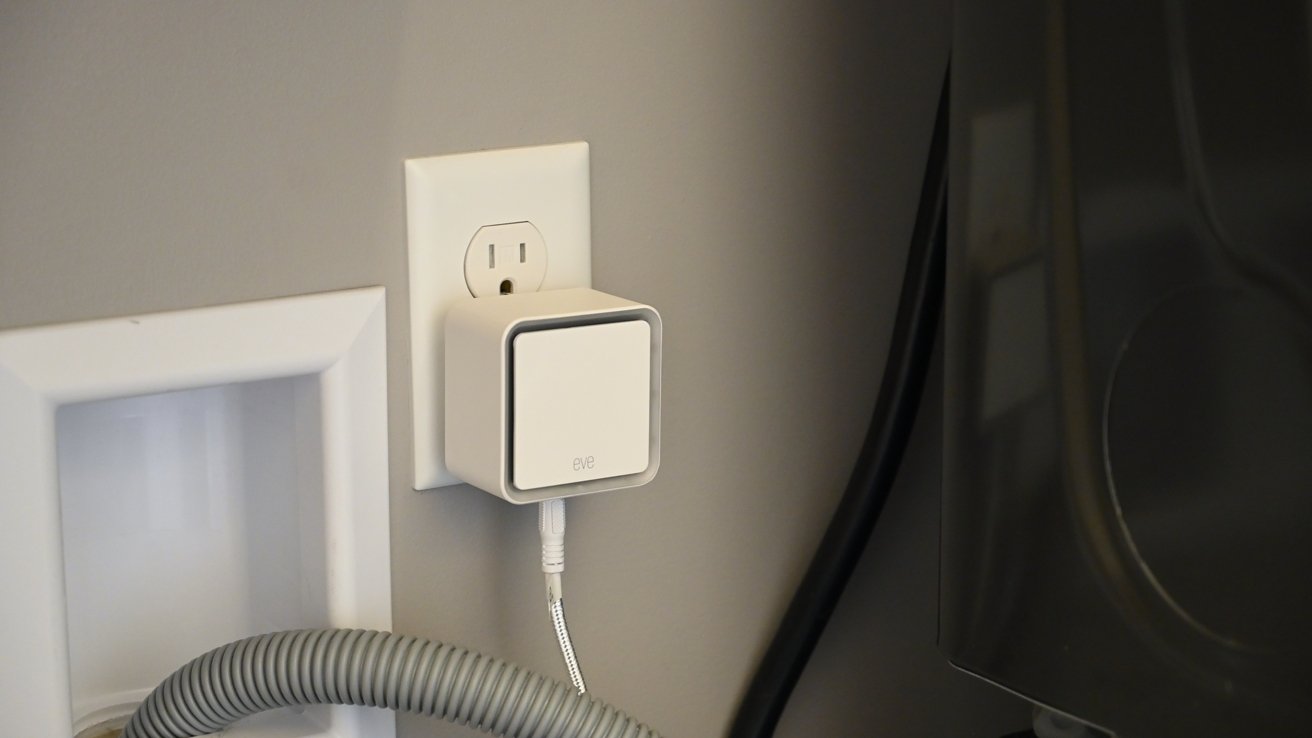 ---
Eve's updated HomeKit-exclusive Water Guard now supports Thread connectivity, improving its ability to alert you to water leaks.
The new Water Guard joins many other Eve products with Thread support. We've reviewed the new Eve Energy, the Eve Aqua, the Eve Door & Window, and the Eve Weather.
Eve has promised to update nearly all its product lines to support Thread.
Smart home protections
Eve's kept the design of the Water Guard the same. It's a white cube that plugs directly into your wall outlet. It's narrow enough that a second device can still be plugged in above it in a standard electrical socket assembly.
A connected cable sensor is what detects the water. Users can snake it along the ground, around an appliance, or under a sink.
That two-meter cable can be extended up to 150 meters to cover larger areas. Each extension will run you an additional $20. We set ours up in the laundry room, weaving the cable under our washing machine.
If even a drop of water touches the cable, it will activate the sensor. You'll get an alert on all of your Apple devices that water has been detected, and the device itself will light up. The device will emit a sound, giving you audio, visual, and remote notifications that you need to check your home.
Thread support baked in
Since it's got the same design and supports the same features as the original version, this is mainly targeted towards new buyers. We don't feel it's worth upgrading for the new Thread support if you own the original Eve Water Guard.
Thread has been most impactful for "active" accessories. The Eve Water Guard is a passive accessory that lies dormant until triggered.
Water leaks vary. What you get from a dripping washing machine is leagues different than a supply line break. Bluetooth detectors will introduce about a two-second delay between the sensing and the alarm trigger, where Thread is instant.
How much those two seconds matter, obviously depends on the leak scenario. That delay isn't a big deal for that leaky washing machine, but those two seconds can mean 50 gallons on a high-pressure water supply-line rupture.
Since it is perpetually plugged into the wall, power savings that you get from using Thread instead of Bluetooth or other protocols aren't as important either.
This all said, Thread is useful for two reasons with the Eve Water Guard.
Eve Water Guard can often be in a remote part of your home, possibly without a reliable Wi-Fi signal or out of your Home Hub's Bluetooth range. With its ability to extend its network, Thread is ideal for reaching these areas assuming you have other Thread devices in between.
Another benefit is to bolster your existing Thread network. More Thread devices in your home mean your network is more robust. It can act as a router itself, extending your network further and making your network more reliable should other devices go offline.
Eve Water Guard is set up just like any other HomeKit product by scanning the HomeKit pairing code located on its side. Once in the app, it will promptly alert you to the presence of water. If you have an existing Thread network, it will join it automatically.
If you'd like to see your home's Thread network, the Eve app has a handy utility that shows your Thread devices and how they connect.
Should you buy the Eve Water Guard?
A water guard is not the most exciting smart home accessory. No one gets giddy for a passive sensor that will alert them of some errant water. But speaking from experience, it is a small price to pay for the alternative.
Water damage can easily cost thousands of dollars to repair the more it gets out of control. Whether under sinks, in the basement, in a laundry room, you aren't necessarily looking in these locations all that often. It is too often only when the water finds you that you see what has happened.
Eve isn't the cheapest option, but it is one of the most robust and reliable. There's no hub to rely on, no battery to die, and you could blanket an entire basement with enough sensing cable extensions.
As is typically the case, Eve remains one of our most oft-recommended brands for HomeKit users, and the updated Thread model of the Eve Water Guard keeps up this trend.
Now supports Thread, including as a router
Fast and responsive when liquid is detected
Works exclusively with Apple HomeKit
Loud siren when triggered
Can save you a lot of money in repairs
Doesn't rely on batteries or a hub
Requires available outlet
Long lengths of sensor can get expensive
High end of the price range
Rating: 4 out of 5
Where to buy