Extended lead times for 2022 iPhone SE an 'encouraging' sign of demand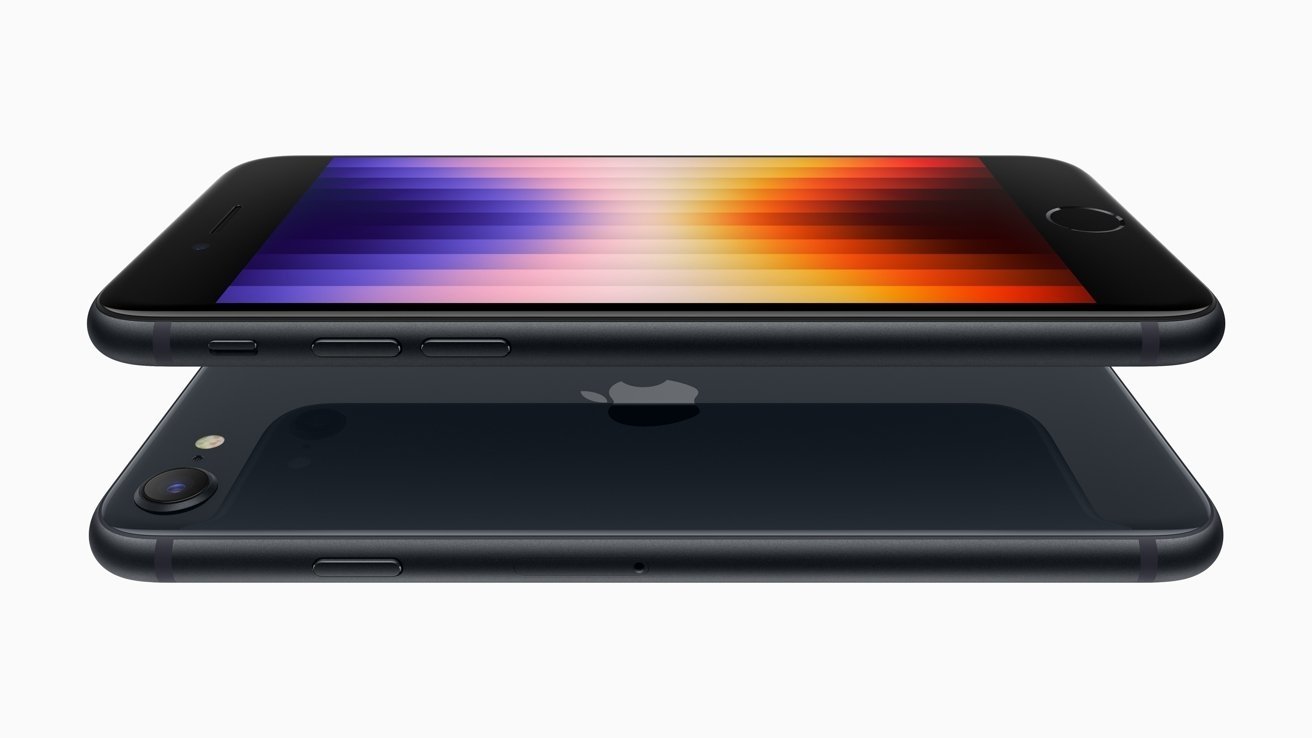 Lead times for Apple's new 2022 iPhone SE model are already starting to extend, hinting at strong demand for the newly released smartphone.
In a note to investors seen by AppleInsider, JP Morgan analyst Samik Chatterjee analyzes lead times — or estimated delivery dates — for Apple's new iPhone SE across multiple regions.
Lead times extended across all regions that JP Morgan tracks. Estimated delivery times stand at an average of about eight days as of March 18, the analyst said.
U.S. lead times are currently the longest, with estimated delivery dates in the country extending from March 18 — the availability date — to March 29. In other words, lead times have extended to about 12 days, the longest anywhere in the world. The U.S. accounts for roughly 35% of all iPhone shipments.
In China, lead times are hovering around six to eight days. Relative to the previous iPhone SE release in 2020, Chatterjee notes that lead times are shorter. China accounts for roughly 20% of all iPhone shipments.
In the Western European region, which comprises the U.K. and Germany, lead times are tracking at five to six days. That's only a "modest lead time extension" compared to other geographic areas, the analyst notes.
"In summary, lead times have extended over the last week, and while that is an encouraging sign for demand, we will wait for more data points to draw conclusions given the ongoing shifts in supply and logistics in the background," Chatterjee writes.
Chatterjee maintains his 12-month Apple price target of $210, based on a profit to earnings multiple of about 30x, and a calendar year earnings estimate of $6.90.