Apple executives say creating Mac Studio was 'overwhelming'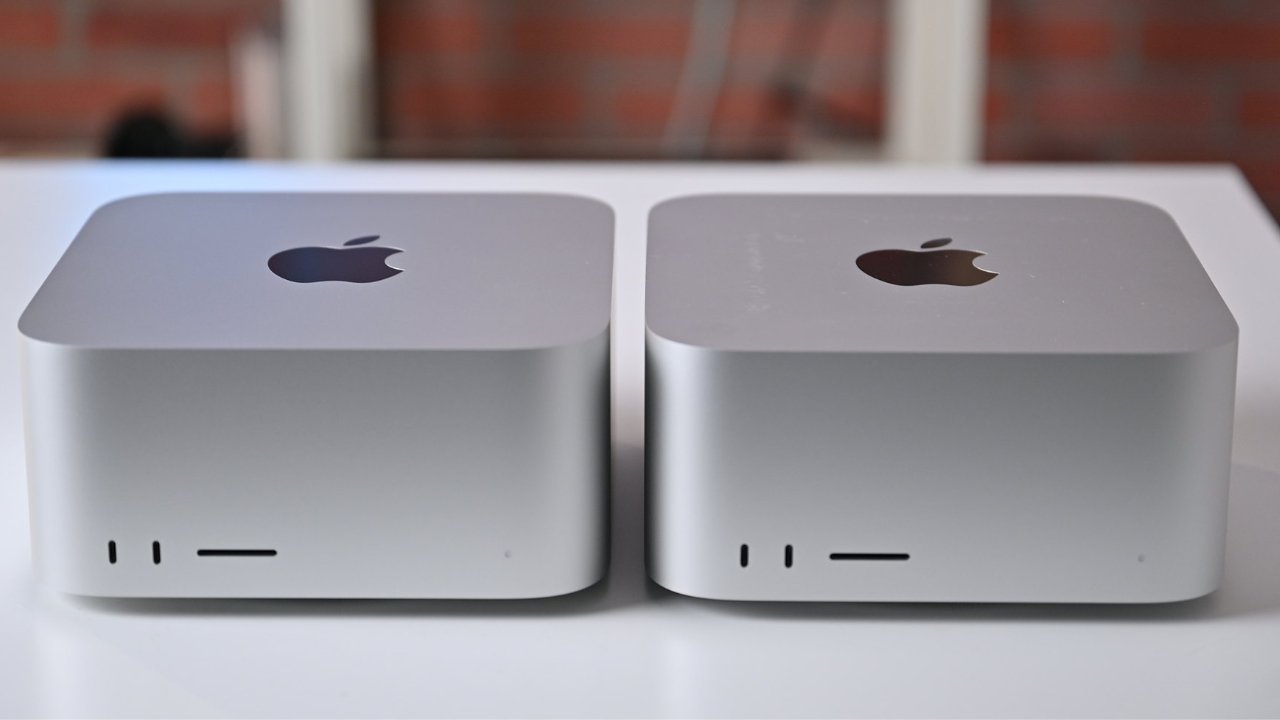 Apple's Mac Studio and Studio Display executives say the new devices are borne from lessons learned in more than 20 years of previous Mac design engineering.
Apple only rarely introduces an entirely new Mac, but two executives working on the Mac Studio say that its design has its roots in Apple's work over decades. In a new interview with GQ magazine, vice president of hardware engineering Kate Bergeron traces it back to the first Mac she worked on, the 17-inch PowerBook G4.
"Way back in 2003 almost every single thing that we put in [that] was a new invention at the time," Bergeron told the publication. "Nobody made a laptop that big that you could carry at that point. They were sort of these horrible-looking seven and a half pound briefcases."
"Because of the Mac's product history," she continued, "we've been able to take those products from 20 years ago that might look pretty pedestrian to us today but were groundbreaking at the time, and then learn every single little thing that we can from them."
This applied equally to the new Studio Display, which Apple wanted to feature first-class speakers.
"You could say, 'Let's just go crank those speakers up and make them loud with lots of rich, full bass,'" said Bergeron. "If you do that in a really rigid mount, you would create a display that actually shook itself on the table."
"So our specialists on the audio team use a technology called force cancelling reverse where we actually offset the speakers," she said, "so that when they vibrate the system is amazingly stable and totally quiet."
Both Bergeron and Colleen Novielli, senior product marketing manager at Apple, told GQ that the resulting Mac Studio and Studio Display have met the company's goals. But also, they added that Apple doesn't know what users are going to make with them.
"We're able to offer this performance to our users in a way that we haven't before and really nobody has," said Novielli "Now we're just so excited to see what people are going to be able to do creatively."
Bergeron adds that she thinks the worth of the Mac Studio will become more apparent after it's been used for a time.
"I think it'll take a little bit longer for us to fully appreciate it," she said. "But when we're pulling the material together for the keynotes, and we're reflecting on the performance of the products that actually achieve what we set out for them to do, it can be quite overwhelming."