Crime blotter: 60 iPads stolen from sick children, Feds indict stolen iPhone reseller, more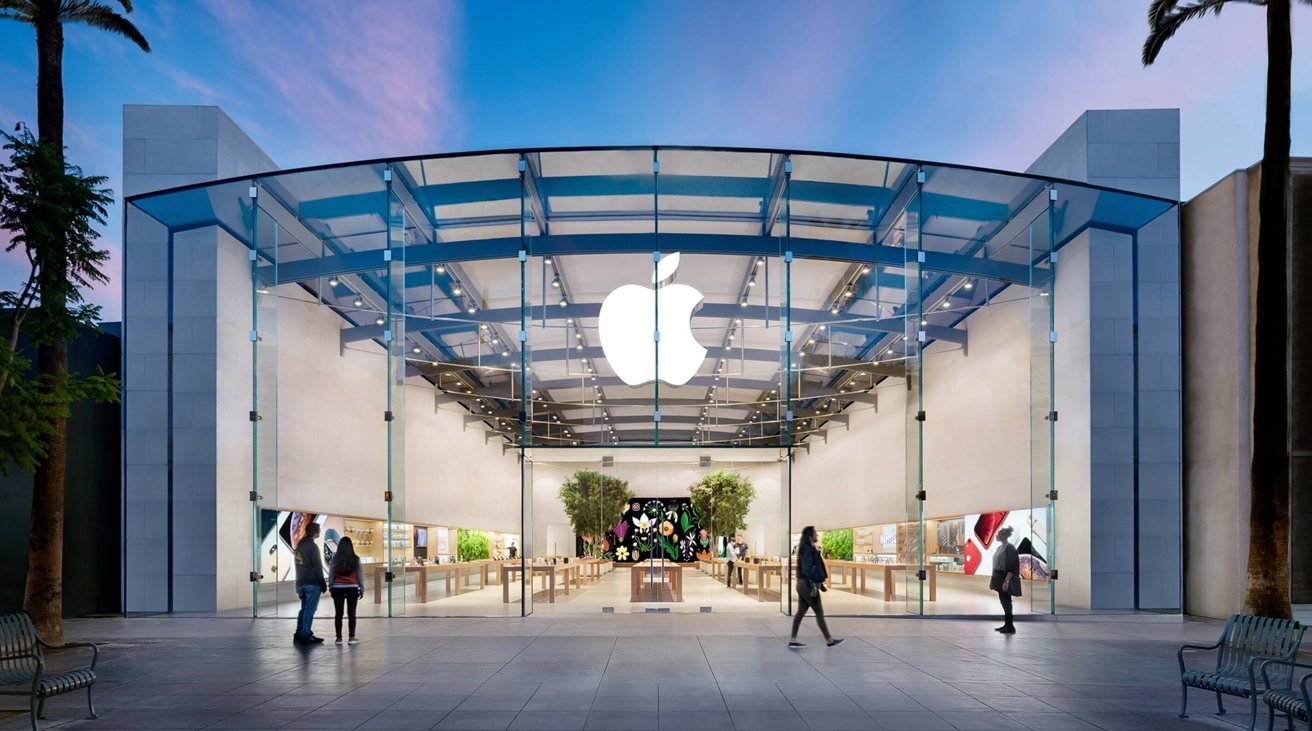 AppleInsider may earn an affiliate commission on purchases made through links on our site.
In the latest Apple Crime Blotter, there's theft at a Santa Monica Apple Store, a basketball player is fined for tossing an iPhone, and iPad fraud by a New Zealand rugby star.
The latest in an occasion AppleInsider series, looking at the world of Apple-related crime.
Man indicted for selling stolen iPhones overseas
A North Carolina businessman has been indicted on federal charges alleging that he sold stolen iPhones to foreign countries. According to the Justice Department statement, the man, who owned a wireless store in Charlotte, purchased hundreds of fraudulently obtained iPhones and other devices from "boosters," which he then sold to the United Arab Emirates and Hong Kong.
Those who stole iPhones and other devices in the area knew that the man's store, Wireless City Fashions, was a place where they could sell stolen goods "no questions asked," alleges the Justice Department.
The owner was charged with four counts of transportation of stolen goods.
After Apple Park evacuation, substance deemed not a threat
On March 15, a portion of Apple Park was evacuated after an envelope was discovered containing a "white powder substance." Not long after, the situation was deemed under control.
The Santa Clara County Fire Department later revealed that the mail item in question "was thoroughly investigated and deemed not to be a threat."
Earlier today, #sccfd responded to a hazardous materials incident at @Apple headquarters. An employee identified a suspicious mail item. The item was throughly investigated and deemed not to be a threat. pic.twitter.com/t6WR3yDzZF

— Santa Clara Co Fire (@sccfiredept) March 16, 2022
Man throws iPad during virtual court hearing
A 39-year-old North Dakota man making his initial appearance in a hit-and-run case threw his iPad during a virtual court hearing. According to KX News, the man had been accused of leaving the scene of a fatal accident that killed a 77-year-old man.
Appearing virtually the day after the accident, the defendant could be seen for a time before, per a deputy, he "became upset, tossed his iPad and said he did not want to hear anything further."
The hearing was then rescheduled for the following day for the man, who faces charges of theft, fleeing a peace officer, unlawful possession of drug paraphernalia, and driving under suspension.
Man arrested for theft at Santa Monica Apple Store
A man was arrested in early March and charged with grand theft and possession of stolen property after police say he took $10,745 in "new inventory" from the Third Street Promenade Apple Store in Santa Monica, Calif. Santa Monica Police Department says employees believe the suspect "entered the store through an unsecured rear door."
Man accused of stealing 60 iPads from hospital
A man who worked as an IT contractor at a hospital in Liverpool, UK, admitted he stole 60 iPads meant for sick children. However, the man has been spared jail time after he claimed both addiction and post-traumatic stress from having survived the Hillsborough disaster.
The Hillsborough disaster was the tragic event at a 1989 soccer match in which more than 90 Liverpool fans were crushed to death, and hundreds more were injured.
According to The Liverpool Echo, the man sold some of the stolen items and claimed he did not know they were meant for sick kids. His 18-month sentence was suspended, and the man also received a 30-day Rehabilitation Activity Requirement.
NBA player fined for tossing fan's iPhone
Portland Trail Blazers center Jusuf Nurkic was fined $40,000 by the NBA for tossing what appeared to be a fan's iPhone following a game in Indiana on March 21, reports NBC Sports. Nurkic, who was injured and in street clothes, was confronting a heckler who had insulted his mother and grandmother, league sources told Yahoo Sports.
The incident has not resulted in any criminal charges.
Pro soccer player robbed of Apple Watch
A professional soccer player was robbed of several items in mid-March, including his Apple Watch. According to Massive Report, Derrick Etienne, Jr. of Major League Soccer's Columbus Crew was robbed in downtown Columbus by nine men, who also assaulted him.
Among the items stolen were his Apple Watch, a gold chain, and money. Etienne was uninjured and practiced as scheduled the following day.
Ex-rugby star accused of using grandfather's iPad to illegally transfer funds
In other news involving athletes and crime related to Apple devices, a former star for New Zealand's national rugby team is accused of a series of crimes that includes a series of cash transfers from his grandfather's iPad to his own accounts.
New Zealand Herald writes Zac Guildford, who formerly played for the team known as the All Blacks, conned a friend out of $60,000. This was part of a wider scheme to hide that he had transferred $41,400 from his grandfather's iPad to himself.
Guildford, per the publication, had stolen to fuel a "secret gambling addiction." A name suppression order, the newspaper said, had kept Guildford's name out of the press until recently.
Armed robber at Michigan party store may have sold stolen iPhone to a minor
According to MLive, the stolen item was a black iPhone XR, with a cracked screen, and parents have been asked to check their kids' iPhones.