Craig Federighi answers complaint about why iOS auto-update doesn't work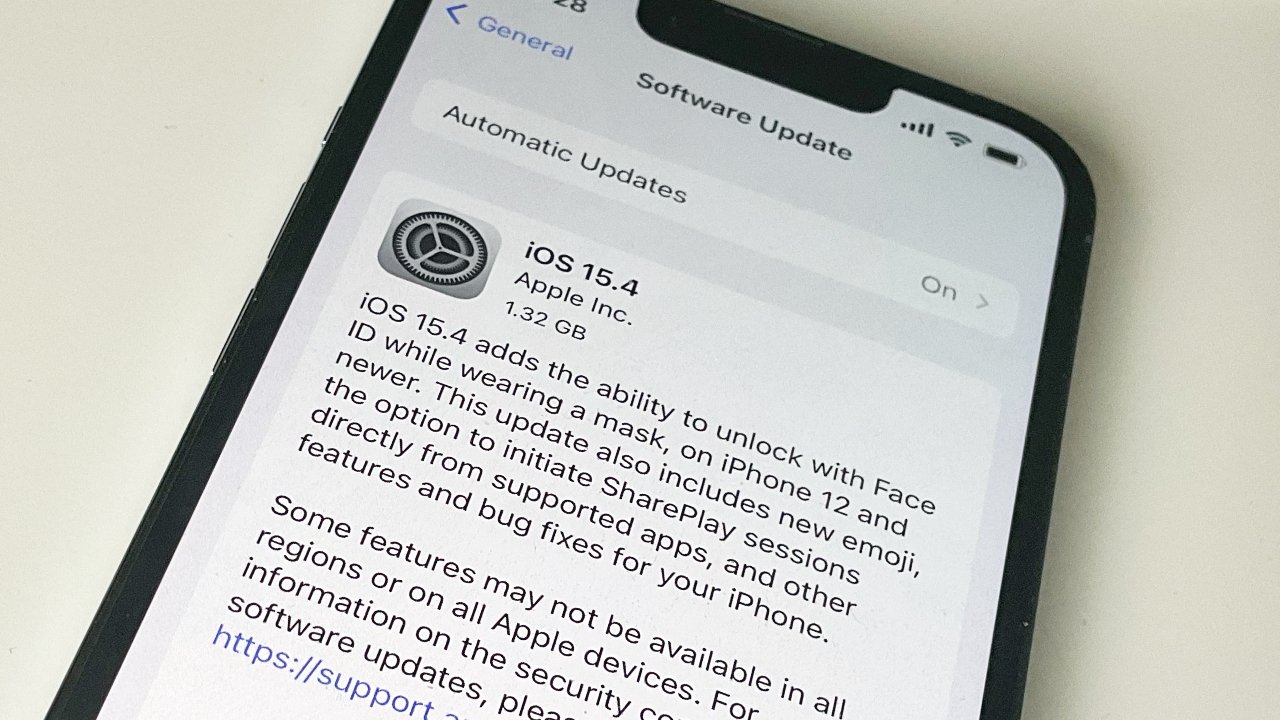 Apple's Craig Federighi has outlined how the company handles rolling out of automatic updates to iOS, including why it can take weeks to work.
Reddit user Mateusz Buda reports emailing Apple's senior vice president of software engineering, Craig Federighi. He was asked about iOS auto-updates since Buda's iPhone had not updated itself two weeks after the release of iOS 15.4.
"We incrementally rollout new iOS updates," replied Federighi, "by first making them available for those that explicitly seek them out in Settings, and then 1-4 weeks later (after we've received feedback on the update) ramp up to rolling out to devices with auto-update enabled. Hope that helps!"
There is no further detail over what delays a widespread auto-update from one to four weeks, but it suggests Apple is conscious that bugs can be found even after beta testing.
To receive automatic updates, go to Settings, General, Software Update, and tap Automatic Updates to on.
Even with that enabled, users do not have to wait for the automatic download. They can still manually go into Software Update and tap to have the iPhone search for, and download, any new update.