Crime Blotter: Fake federal agent indictment includes gifted iPhones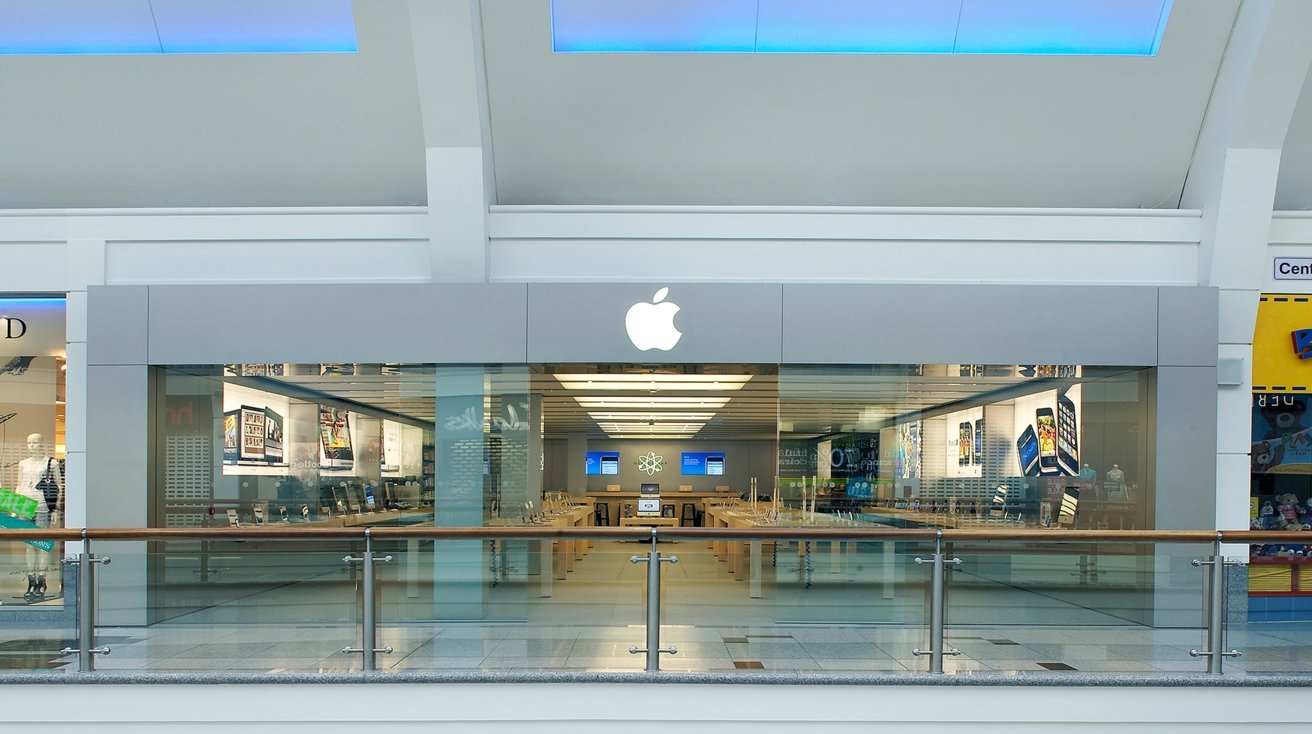 AppleInsider may earn an affiliate commission on purchases made through links on our site.
In the latest Apple Crime Blotter, a Yale administrator is found guilty of iPad thefts, a superintendent is accused of sending threatening texts from an Apple device, and a serial thief is caught in the U.K.
The latest in an occasional AppleInsider feature, looking at the world of Apple-related crime.
Bogus federal agents bought iPhones, other gifts for Secret Service, indictment says
In early April, two men were charged by federal prosecutors with posing as federal agents while presenting expensive gifts to Secret Service agents. According to The Associated Press, the two men falsely presented themselves as agents of the Department of Homeland Security, in order to "integrate with actual federal agents."
One of the two men was accused of providing Secret Service employees with a penthouse apartment, as well as "iPhones, surveillance systems, a drone, flat-screen television, a generator, gun case, and other policing tools."
The two men, according to the report, told residents in their building that they "could access any of their cellphones at any time."
Indicted superintendent reportedly used Apple device to send threatening texts
A school superintendent in Massachusetts was arrested on federal charges in early April for making false statements. The statements, prosecutors say, were in connection with accusations that she had sent threatening text messages to a candidate being considered for the chief of police job in the same town.
According to the U.S. Attorney's office for Massachusetts, the candidate received nearly 100 text messages, which threatened to expose information unless the candidate withdrew from consideration for the job. While the superintendent claimed, when questioned, that she did not send the messages, evidence later emerged that she had.
The Daily Beast reported that investigators had discovered that the messages were sent from an Apple device registered to the superintendent, using a "burner app. "
Yale School of Medicine finance director pleads guilty to stealing thousands of iPads
The former Director of Finance and Administration for the Department of Emergency Medicine at Yale University pled guilty in late March to federal charges that she stole more than $40 million worth of electronics from the university and resold them.
The U.S. Attorney's office for Connecticut says the woman spent several years ordering millions of dollars worth of electronic hardware with university money and then shipping those items to an out-of-state business. The woman pled guilty to one count each of wire fraud and filing a false tax return.
State housing authority's IT director pleads guilty to stealing, selling iPhones
The former director of information technology at the Newark Housing Authority in New Jersey has admitted that he embezzled funds from the agency, as part of a scheme to purchase and then sell electronic devices.
The U.S. Attorney's office for New Jersey writes the man pled guilty to carrying out the scheme over a period of eight years, between 2013 and 2021.
NJ.com said the thefts included iPhone 11 Pro Max and iPhone 12 Pro Max models.
Maryland man pleads guilty to several iPhone thefts
A 22-year-old man from Maryland has pled guilty to a series of iPhone thefts from cell phone stores throughout Maryland and Virginia. According to The Winchester Star, the man's method was to enter a store, distract an employee, cut security wires with a blade, and "stab at" employees prior to fleeing.
He was caught, in part, thanks to a search warrant on one of the phones, which tracked the man's movements. He has since pled guilty in multiple jurisdictions.
Serial thief nabbed after he was confronted at Apple Store in U.K.
A man in Brighton, in the U.K., has been jailed for a series of thefts in the area, and back in February, he was confronted by security after entering the Apple Store in Churchill Square.
The Brighton and Hove News reports the 34-year-old man had been banned from Churchill Square altogether for "persistent shoplifting and anti-social behavior," but was spotted there anyway. A month after the Apple Store confrontation, he was caught on CCTV stealing sunglasses from a Vision Express.
Package theft ring suspected in New Jersey
Police in Burlington County, N.J., are investigating what they believe is a package theft ring in the area, involving thieves wearing bogus FedEx uniforms.
According to Fox 29, the accused thieves used a woman's stolen credit cards to order a pair of iPhone 13s to be delivered to her home. The woman's family went on to follow the fake FedEx driver's van, which they said had stolen license plates.
FedEx is involved in the investigation, the TV station said.
Woman with orange hair accused of theft of iPhone from cab
Police in New York are looking for a woman with distinctive bright orange hair who was photographed using a cinder block to smash the window of a taxi and steal an iPhone. The Daily Mail reports, the woman also took $40 in cash.