DuckDuckGo launches standalone web browser for Mac in beta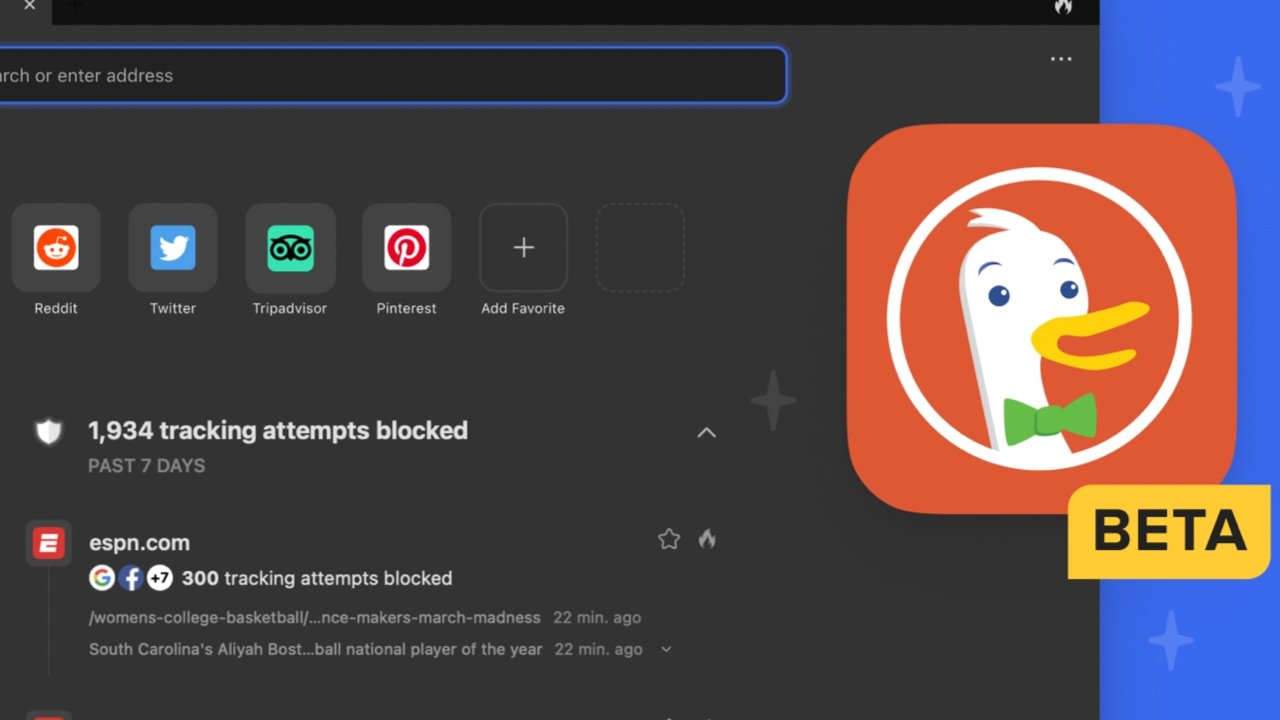 Privacy-focused company DuckDuckGo is adding to its existing iOS version with a new Mac web browser, currently in beta.
DuckDuckGo announced its intention to create a macOS web browser in December 2021, and it is now opening a beta test version.
"Privacy isn't something you only need in certain situations or in partial amounts, and it's a myth that you can't have the same Internet you like and need, but with more privacy," says the company in a blog post. "At DuckDuckGo, we make privacy simple."
"Like our mobile app, DuckDuckGo for Mac is an all-in-one privacy solution for everyday browsing," it continues, "with no complicated settings, just a seamless private experience."
It aims to avoid complicated settings in part by having privacy features enabled from the start. In-app data such as history, bookmarks, and passwords "are only stored locally on your device."
As well as a private search engine, DuckDuckGo for Mac includes a "powerful tracker blocker," as well as cookie pop-up protection, and "one-click data clearing."
DuckDuckGo uses WebKit, the same rendering engine that Safari has. The company claims that this means even with its security features, the beta Mac version of DuckDuckGo is "already faster" than Chrome.
The company is now adding new beta testers. To join the waiting list, see the company's full instructions.
There's no announced launch date for the final Mac version. However, the company says it intends to then work on the Windows edition later this year.