iMovie for iOS adds new Storyboards, Magic Movie features for video creation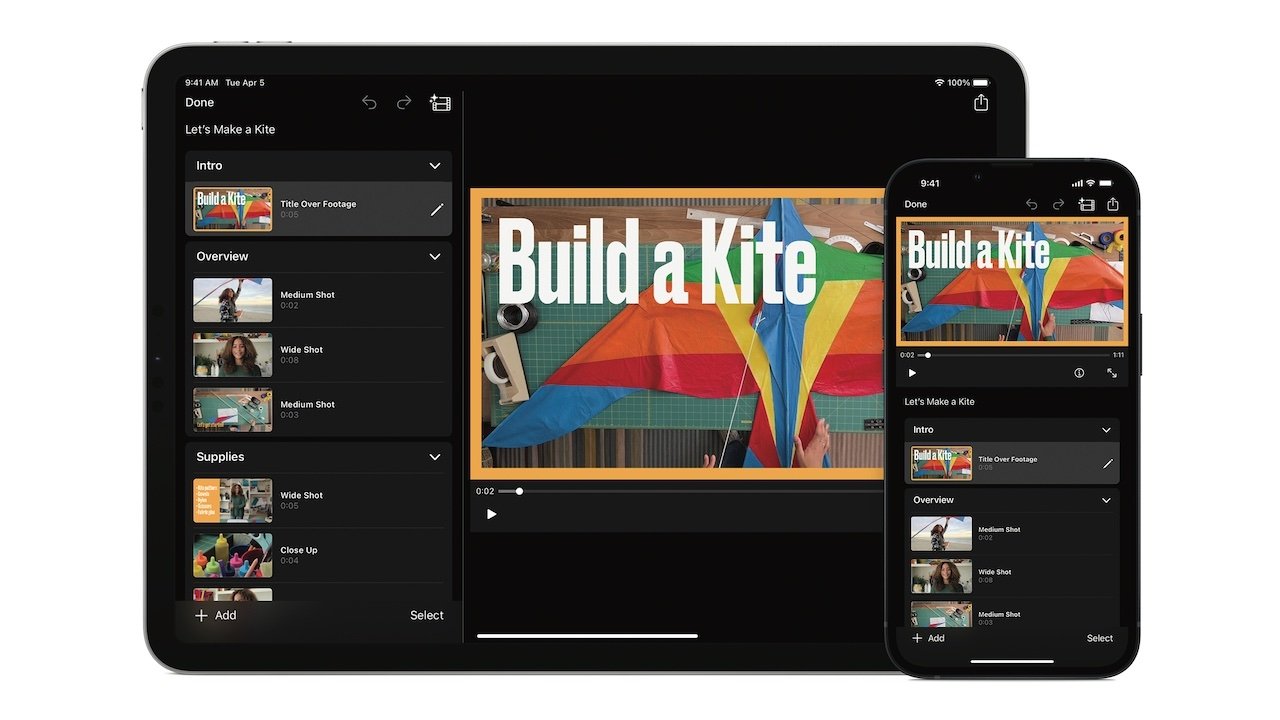 Apple has released an updated version of its iMovie software with major new features that should make creating edited movies and videos easier on iPhone and iPad.
One of the new features is the addition of Storyboards, which replaces the blank timeline with 20 different "storyboard" templates that give users a head start. The templates range from cooking tutorials to news reports.
Each storyboard has a short list that organizes clips in a way that can tell a specific narrative. The storyboards come with placeholders that have an illustrative thumbnails, as well as video shooting suggestions for a user's own clips.
Users will be able to add, reorder, and delete shots from a storyboard. They can also incorporate their own style into storyboards with different titles, transitions, fonts, filters, and more. Music added to tracks is dynamically adjusted to fit the length of a project — and users also have control with split, trim, and volume levels.
Apple is also adding a new "Magic Movie" ability that can automatically create custom videos in just a few taps. Similar to the Memories feature in Photos, users just select an album or group of images or videos and Magic Movie will identify the best parts and create a project.
Like with Storyboards, these Magic Movies are customizable, and users can apply different styles to them.
The new features are rolling out as exclusives on iPhone and iPad, which means they won't coming to the macOS version of iMovie, at least initially.
Both new features are available on iPhone and iPad devices that can support iOS 15.2 or later. iMovie 3.0 is currently available to download from the App Store.