New 'Chocolate' ad spot highlights the Apple Card's easy signup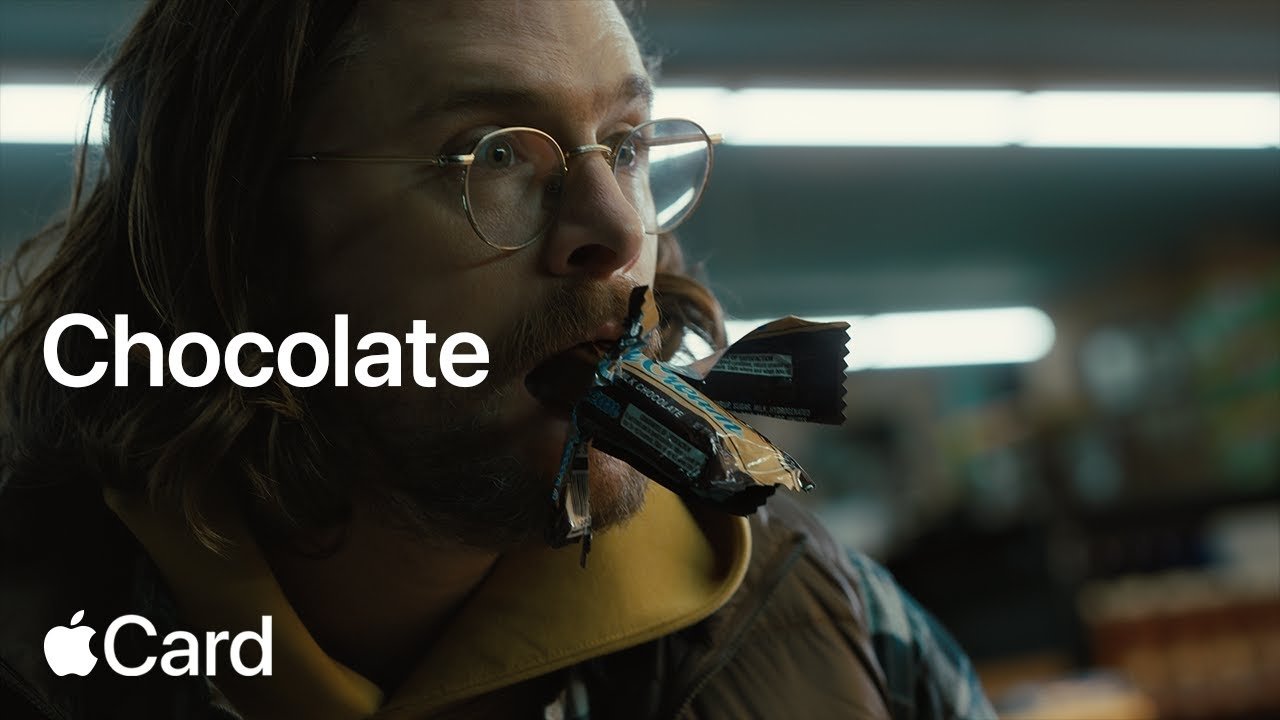 Apple has debuted a new chocolate-themed ad spot promoting the easy signup and card-less design of the Apple Card.
In the ad, which is succinctly titled "Chocolate," a man begins to eat a candy bar before realizing that he doesn't have his wallet on him. After frantically checking his pockets, he eventually pulls out his iPhone while in line, applies for an Apple Card, and is able to use the payment method before checkout.
"Get the simplicity of Apple in a credit card. Apply in minutes and use right away," Apple wrote. "No fees, unlimited Daily Cash back, and you can share with whoever you call family."
While the Apple Card offers an actual physical titanium card, it emphasizes the use of Apple Pay when paying for goods and services. For example, the card offers 2% cash back on Apple Pay purchases, compared to 1% when paying with the physical card or on other purchases.
The Apple Card, provided by Apple and Goldman Sachs, is available in the Wallet app. Currently, it is exclusive to the U.S.