Steve Jobs was major driver of Disney's shift to online media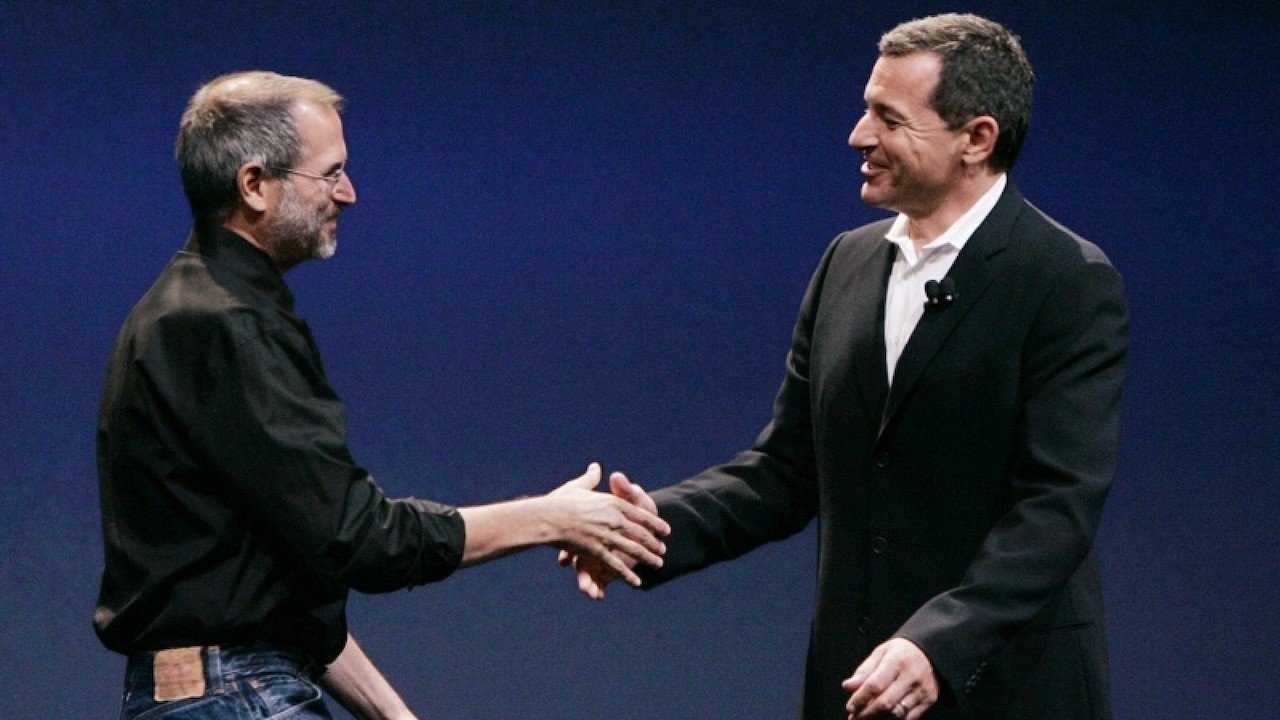 AppleInsider may earn an affiliate commission on purchases made through links on our site.
Apple co-founder Steve Jobs directly influenced former Disney CEO Bob Iger to embrace online video sales and help launch iTunes movie and television sales, a book about the streaming industry says.
Apple and Disney have enjoyed a close relationship for many years, with Jobs using his position to convince Disney into working with the iPhone maker. In an extract from the Dade Hayes and Dawn Chmielewski book "Binge Times: Inside Hollywood's Furious Billion-Dollar Battle to Take Down Netflix," Jobs went to great lengths to get Disney on his side.
The extract, published by Inc, depicts a 2005 meeting involving Jobs, just as Disney was trying to solve the problem of piracy. Former Disney-ABC Group President Anne Sweeney recounts how news of the season finale of "Desperate Housewives" having 30 million viewers was overshadowed by piracy of the show just minutes after airing.
Months later, Jobs proposed he had a solution to the piracy problem, flying to Burbank to demonstrate the video iPod. Iger arranged a phone conversation with Jobs, who offered the proposition "I'd like to show you what we're working on."
The meeting had Jobs open a notebook to show a version of the iTunes store that included a large image for "Lost," another ABC property. Jobs then talked Sweeney through the downloading of a show to the notebook, then handed over an iPod playing an episode of the show.
"It didn't occur to me until he left. I thought, Wait a minute, how did he get an episode of Lost?'" said Sweeney, before admitting he probably downloaded it beforehand.
After striking a deal, Disney secretly used a company plane to transport master recordings of popular shows to Apple's headquarters, with the chief of engineering hand-delivering brown paper packages to a locked room. The deal remained quiet until October 2005, when Apple confirmed it would sell downloads of shows via iTunes.
The impact was major for Disney and ABC, with broadcast affiliates unhappy about the new announcement. Advertisers also called to say they "wanted to be a part of whatever we did next," Sweeney added.
The deal had helped repair a relationship between Disney and Jobs that had frayed under Michael Eisner, with Jobs' focus on branding and quality said to influence Disney's work across its entire business. Iger also reportedly adopted a more tech-focused approach for the company, which was a precursor to a wider embrace of technology when he became CEO.