How to check your AirTags battery level one year after launch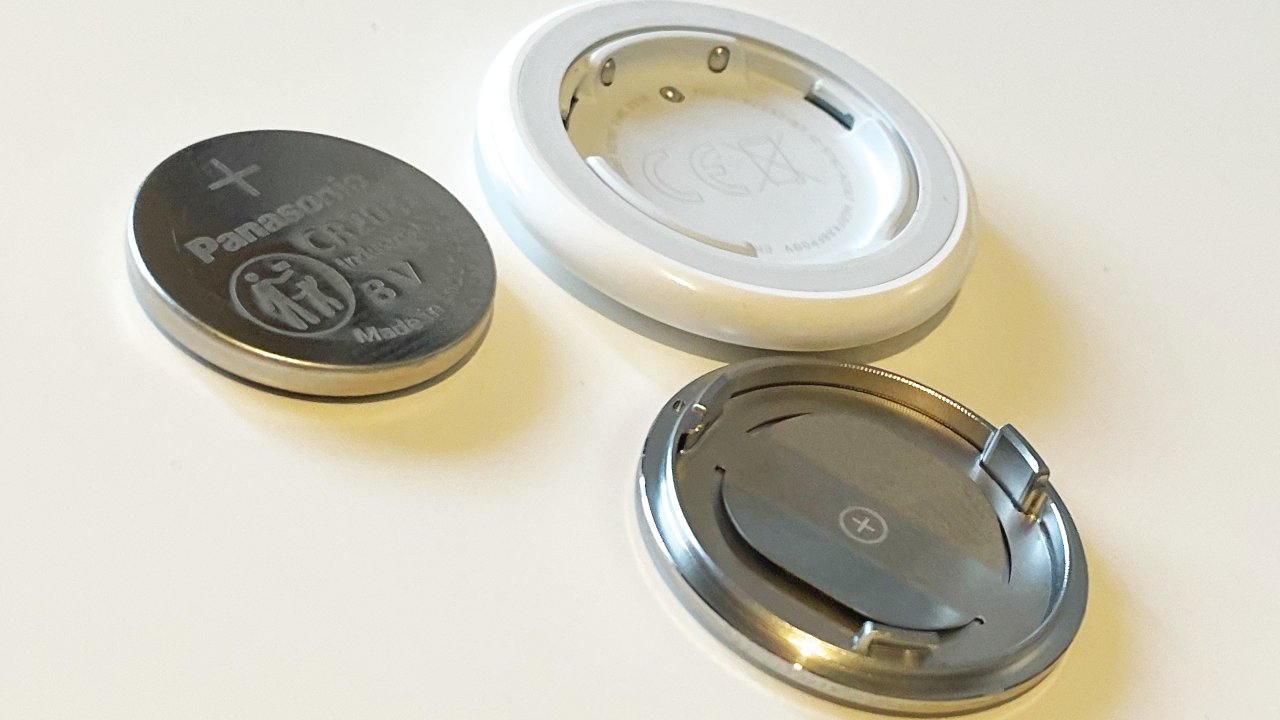 AppleInsider is supported by its audience and may earn commission as an Amazon Associate and affiliate partner on qualifying purchases. These affiliate partnerships do not influence our editorial content.
Apple said that AirTags batteries should each last about a year, so if you bought one at launch, it's now time to check how much charge you've got left.
It's impossible to predict with any certainty how long a battery will last, because it depends chiefly on how much it's used. And if the battery in your AirTag does get so low that you need to replace it, your iPhone will notify you.
Only, that's the sole notification you get. You'll be told that the AirTag battery is low and that so you ought to replace it, but that's not a lot of help if it happens as you're stepping onto a transatlantic flight.
So especially when you bought an AirTag at launch, or any time that it's around a year since purchase, check your battery.
How to check your AirTag battery
On your iPhone, open the Find My app
Tap on Items in the bottom row
Tap on one of the AirTags listed there
On the pane that pops up, look in the top header for a battery icon
Apple does not provide a way to see the precise battery charge percentage, it solely gives you an icon. Consequently you can't be very precise with it, but you can readily see when it's starting to look a little low.
You could replace the battery immediately, but it'd be better to bring a replacement battery with for when the original one is really used up. Then replacing AirTag batteries is a quick job.
Estimating your AirTag use
Apple's estimate of a one-year battery life is based on testing under a specific use case.
"Battery life based on an everyday use of four play sound events and one Precision Finding event per day," says Apple in a support document. "Battery life varies with usage, environmental conditions, replacement battery manufacturer, and many other factors; actual results will vary."
It's possible that Apple has been under-promising and over-delivering, though. While not remotely statistically valid, a rough sampling of AirTags owned by AppleInsider staff showed battery levels of 75% or more after a year.