Apple's AirTag helps you keep track of your things for $29 each, $99 in a four-pack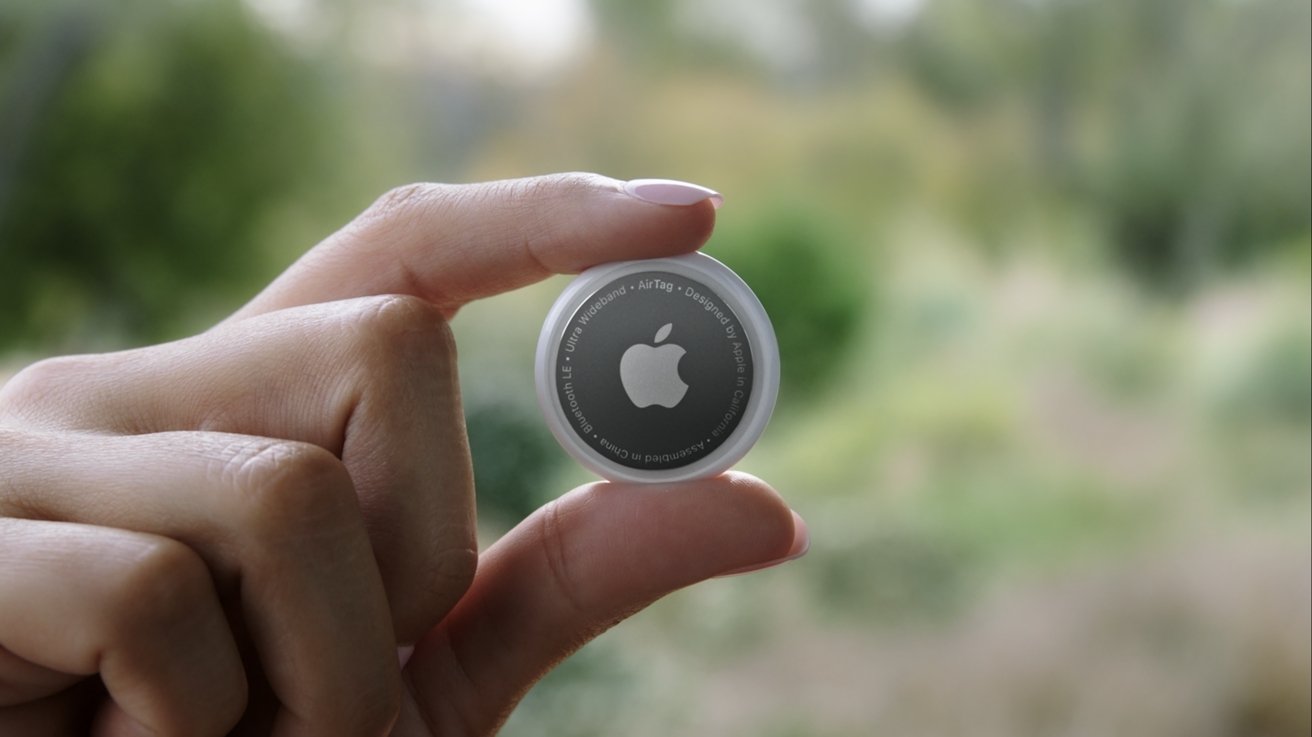 After a series of leaks and rumors spanning years, Apple's AirTag tracker system has arrived to help you keep track of all your gear from your iPhone. Integrating with Apple's "Find My" app, the accessories are priced at $29 apiece, or $99 for a four-pack.
The new circular trackers can be affixed to different devices and located using the updated Find My app included as part of iOS 14. The updated app is broken out into four tabs for "People," "Devices," "Items," and "Me."
Objects can be placed into "lost" mode where when another iPhone user comes in proximity it sends the device location back to the owner, similar to Tile's community feature. When in lost mode, anyone who finds them can tap them via NFC to learn more about the lost item.
When ordering, users are able to customize their AirTags with emojis to make them representative of what you are tracking with them.
The device trackers will utilize Apple's U1 chip, have an internal accelerometer, sport IP67 water and dust resistance, and have a built-in speaker for easier discovery. The back is laser-etched polished stainless steel while the top is plastic and can be personalized.
The battery is user-replaceable so they aren't discarded when the battery dies. The battery will also last over a year with regular use.
When trying to track down your item, a precision fiding feature in the Find My app gives you exact directions and distance to where your device is.
Setup mimics Apple's AirPods experience. Just bring AirTag near your iPhone and a card appears on screen to help you onboard the device and add to the Find My app.
To go with AirTag, Apple is introducing a line of accessories. Apple has its own Polyurethane Loop, Leather Loop, and Leather Key Ring.
Apple was rumored to launch the trackers for some time. Ming-Chi Kuo reiterated the rumor just prior to Apple's iPhone 11 event in 2019 though the trackers never surfaced. Code in builds of iOS 13 revealed the shapes and even the name of Apple's then-unannounced tracker and the final release of iOS 13.2 revealed a first look at the revamped Find My app.
As Apple finalized the tags for release, additional rumors and renders spread online including a slew of third-party covers and accessories to attach the tags to various things.
This story is breaking. Update frequently for the most up to date information