Kuo: Apple to debut Tile-like tracker next week, new iPhone design in 2020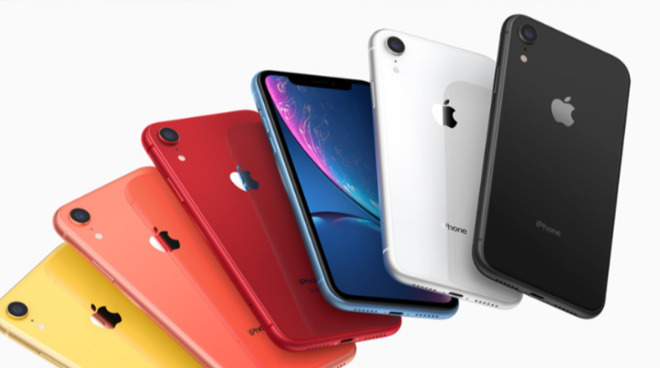 Ming-Chi Kuo also believes that an Apple tracking device is imminent, and will use Ultra Wide Band technology not just in the 2019 iPhone, but in the discrete devices as well.
In a research note seen by AppleInsider Ming-Chi Kuo believes that all three 2019 iPhone models will be equipped with Ultra Wide Band (UWB). The technology is said to integrate inside existing iPhone applications, with Kuo naming Apple Maps getting an assist in regards to indoor navigation.
Kuo pulls up short, before talking about Tile-like tracking devices and doesn't mention consumer use of the technology in that regard at all. The analyst predicts that Apple will cooperate with companies to enhance indoor navigation using UWB and the iBeacon technology, which could boost adoption of the iPhone.
JCET is predicted to be the major beneficiary of UWB inclusion. Kuo believes that UWB could be integrated with Bluetooth low energy (BLE), so it isn't presently clear if the predicted tracking devices will extend to earlier models, or be limited to just the 2019 iPhone lineup.
Looking forward to 2020, Kuo still predicts 5G in that year's iPhone. He is also expecting further camera improvements and the possibility of a new external design.
Apple's 2019 event is on Tuesday, September 10. The most recent rumors, with reasonably solid sources in the supply chain, say that they will be called the "iPhone 11" range. The equivalent of the current base model, the iPhone XR, is expected to be called the "iPhone 11." The updated iPhone XS and iPhone XS Max are expected to be called the "iPhone 11 Pro" and "iPhone 11 Pro Max."
The base model, the replacement for the iPhone XR, is thought to have two camera lenses, but the others will have a triple-lens system which includes a wide-angle lens.
A report also claims that software within iOS will be able to automatically combine photos from the different lenses and apply corrections or improvements to low-light images. The same report expects "significant" improvements to video recording, including the ability to add effects in-camera instead of after filming.
When it comes to power, the new models are expected to retain the Lightning port. Some reports have claimed that Apple may include a USB-C power brick in the iPhone box, versus the 5W USB-A model it has used for years.