Future Apple Watch could have a camera in the Digital Crown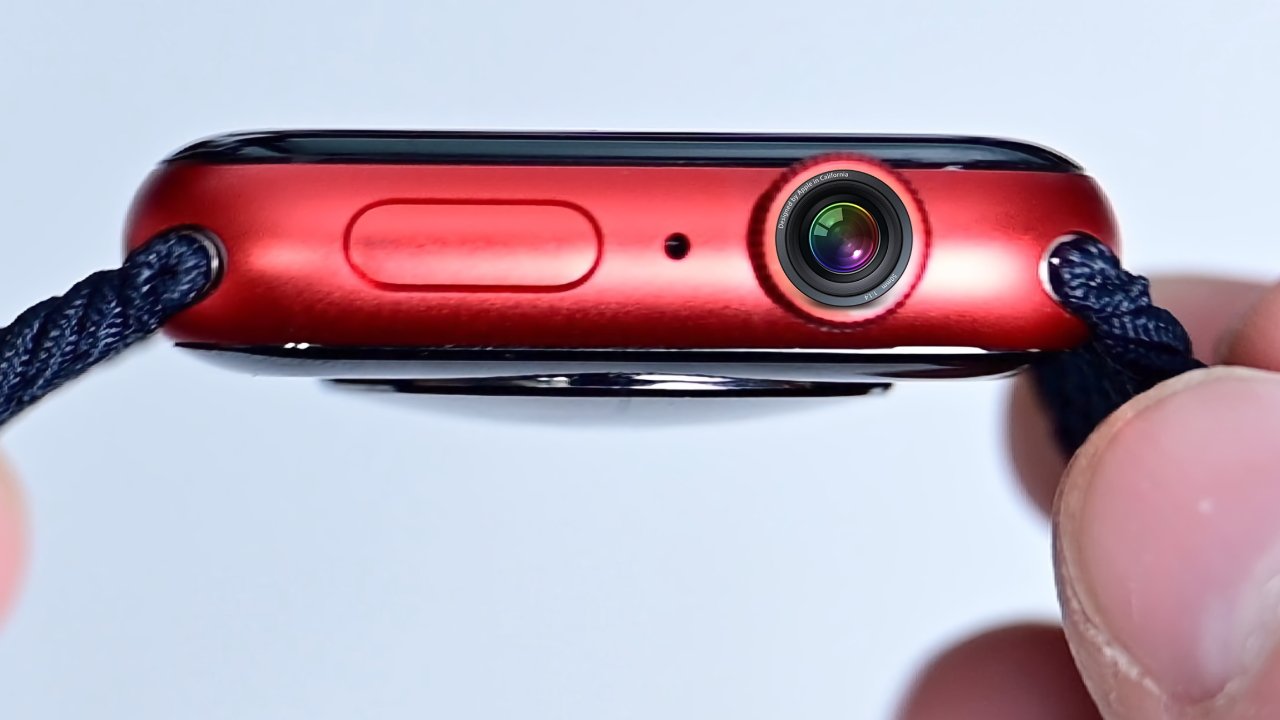 Apple has been researching how to fit a camera lens into an Apple Watch, and one proposal is to make it part of the familiar Digital Crown.
Imagine pointing at someone and your Apple Watch taking a photograph without them knowing. That isn't creepy at all.
You can be sure that Apple will have privacy measures in place, it's not going to bundle this with AirTags so that stalking "just works." And a newly-granted patent for the idea stresses the need for privacy seven times.
However, the"Watch having a camera" patent does not itself detail anything about privacy. It's not the job of the patent to do anything but describe its core proposal, so the text suggests while privacy is important, it's someone else's problem.
"The present disclosure," it says, "contemplates that the entities responsible for the collection, analysis, disclosure, transfer, storage, or other use of such personal information data will comply with well-established privacy policies and/or privacy practices."
Apple has previously been granted a patent for a proposal that would see an embedded camera under the display of an Apple Watch. Even this new patent isn't exclusively about using the Digital Crown, either.
"Additionally or alternatively...a camera can be implemented as a back-facing camera configured capture pictures through a back side of a watch housing," suggests the patent. "Although the wrist may occlude the camera from taking pictures of a scene when the watch housing is worn on the wrist, the housing may be removable from the wrist via a release mechanism in the attachment interface, or by removing the housing together with the watch band, to capture pictures with the back-facing camera."
So you could take your Watch off, hold it up and taking photos in a way that makes you look less like a stalker, more like a spy.
Apple suggests that the Watch face could be turned into a viewfinder, and that the "camera flash... be multi-purposed for optical heart rate monitoring or other physiological sensing applications when the watch is worn on the wrist."
This idea is almost a side thought, though, and for instance doesn't touch on issues such as how a Watch locks when removed from a wrist. The main thrust of the patent is this idea of fitting a camera into the Digital Crown.
"[A] watch can include a rotatable dial, such as a rotatable crown used for digital inputs," it says. "A camera can be included in the assembly to allow for images to be captured through an aperture extending through the dial."
"A lens can be integrated within the aperture and/or behind the aperture of the dial to focus an image of a scene," it continues. "An image sensor disposed behind the aperture can further be configured to detect movement of a marking on the dial to allow the image sensor to function both as a camera for capturing pictures of a scene, and as a sensor that detects rotation of the dial for sensing rotational inputs."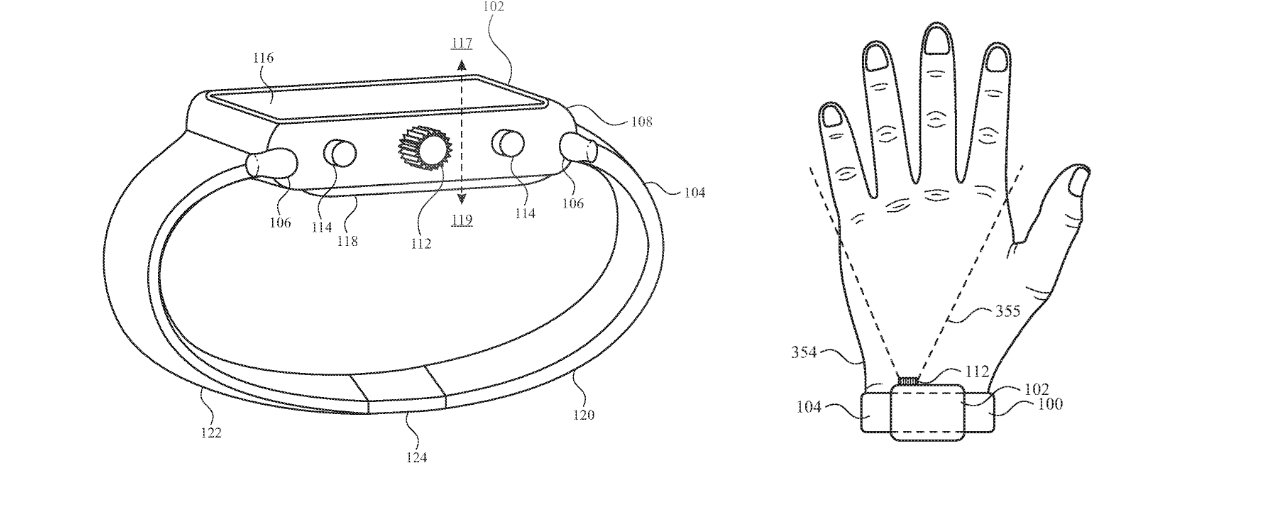 There are two concomitant issues that come from fitting a lens into the Digital Crown. One is that the patent doesn't discuss how a photo could be taken.
An obvious possibility is that the Watch face again be turned into a viewfinder, and have a button for taking the shot. Alternatively, Apple could extend its new Apple Watch accessibility feature and let a shot be taken when, say, a user clenches their fist.
The other issue, though, is in how to fit a lens into a Digital Crown which is already a reasonably complex piece of machinery. This patent doesn't cover that point, but Apple already has.
One of this patent's two inventors is Tyler S. Bushnell, whose previous work includes a patent application for revamping the Digital Crown. Rather than a mechanical apparatus, the top of the crown could be made into a touch-sensitive region — and that would potentially give room for a camera lens.
Although if Apple does combine these two ideas, photos taken through your touch sensitive Digital Crown might be a bit smudged.