New Plugable dock adds three HD displays to a Mac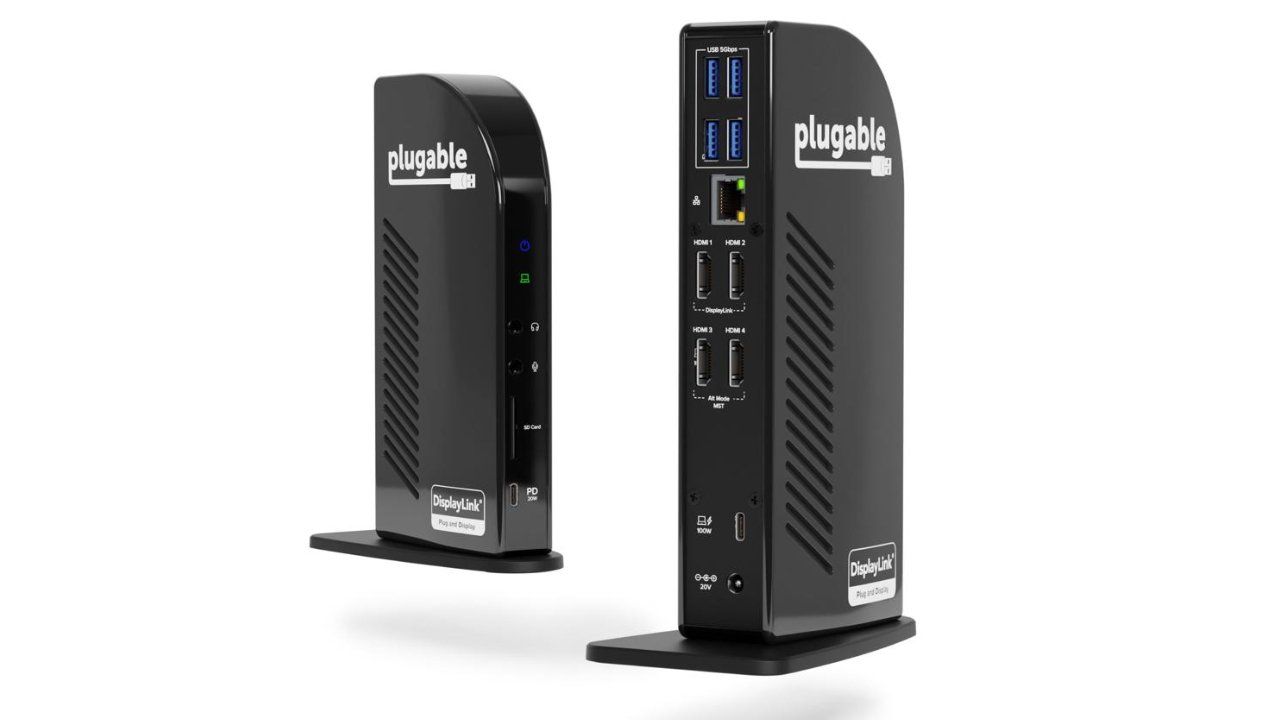 The Plugable USB-C Quad HDMI docking station uses DisplayLink to allow users to add three HD monitors to their M1 Mac alongside ten additional ports.
The Plugable Quad HDMI docking station connects to a Mac or Windows PC over a single USB-C cable. This connection provides 96W passthrough charging in addition to four USB 3.0 Type-A ports, a USB-C port with 20W passthrough, an SD card reader, an Ethernet port, and 3.5mm audio in/out jacks.
The selling point of the dock is less the other ports, and more the four HDMI ports. Three of those HDMI ports support 1080p 60Hz video signals, with the fourth connection working over DisplayPort MST.
For Macs, the fourth display can only act as a mirrored display since macOS doesn't support DisplayPort MST.
The four HDMI ports are split into two specs. Two ports are DisplayPort 1.3 compatible that connect over DisplayLink. The other two are standard HDMI ports with DisplayPort 2.0 and use HDCP.
Normally, Macs with an M1 processor would be limited to a single external monitor, but the DisplayLink ports enable two additional monitors. After installing the necessary drivers, Mac users will be able to take advantage of up to three extended displays and one mirrored display.
The Plugable 14-in-1 USB-C Quad HDMI docking station is available on Amazon for $349. Save $20 for a limited time by using the on-page coupon.