Satechi new USB-C Slim Dock is custom-made for the 24-inch iMac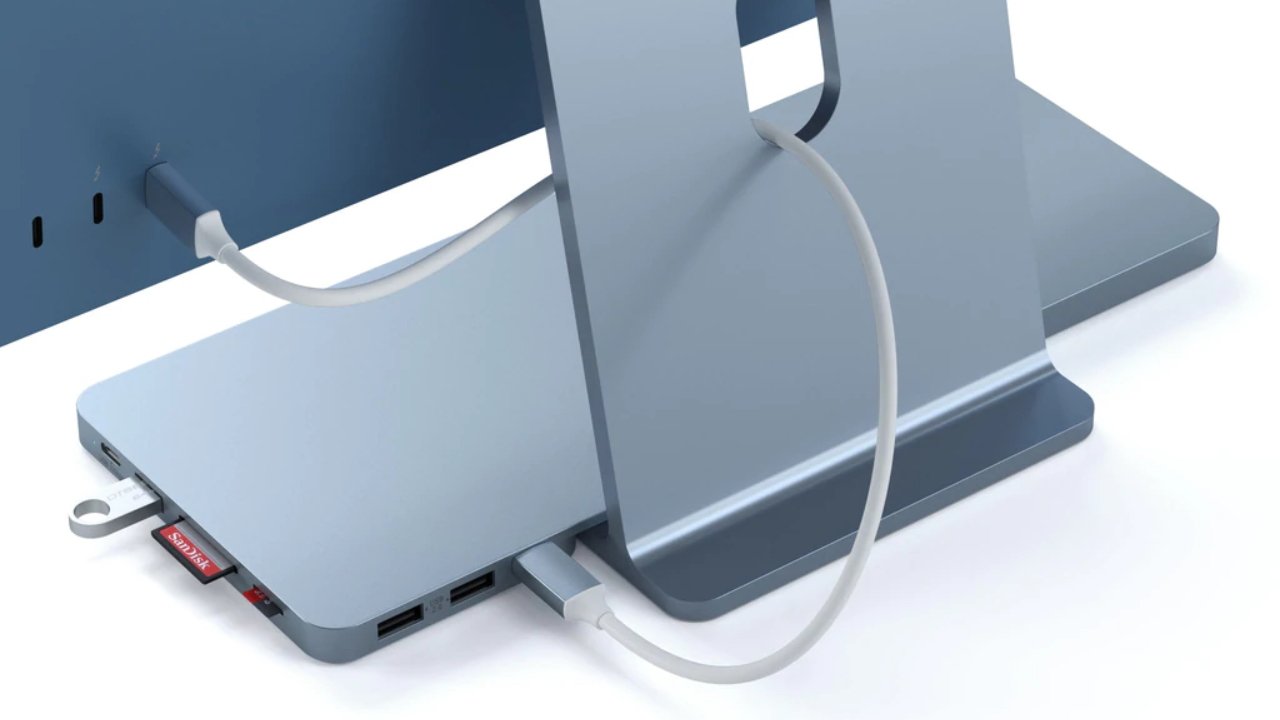 The USB-C Slim Dock is a custom-built dock and storage enclosure from Satechi that adds six ports and an M.2 SSD to the 24-inch iMac.
The new Satechi USB hub has color-matched aluminum in silver or blue to blend in with your desktop. It is the exact dimensions of the Magic Keyboard that ships with the iMac and fits snugly around the desktop's foot.
The six-port hub includes a 10 gigabit per second USB-C data port, a gigabit per second USB-A data port, two USB-A 2.0 ports, individual micro/SD card slots, and an NVMe SATA enclosure. Users can connect the hub via a single cable to the iMac, though it is using the USB-C type 3.2 standard at 10 gigabits per second peak, not Thunderbolt at 40 gigabits per second.
The USB ports are data only, meaning there isn't enough power to charge an iPhone or attach an Apple SuperDrive. The NVMe SATA enclosure supports an M.2 SSD at up to 10 gigabits per second transfer speed with no other data load on the dock.
Customers can order the Satechi USB-C Slim Dock for their 24-inch iMac for $149.99 on Satechi's website. Use code IMAC20 for 20% off for a limited time.