Everything new coming to HomeKit in iOS 16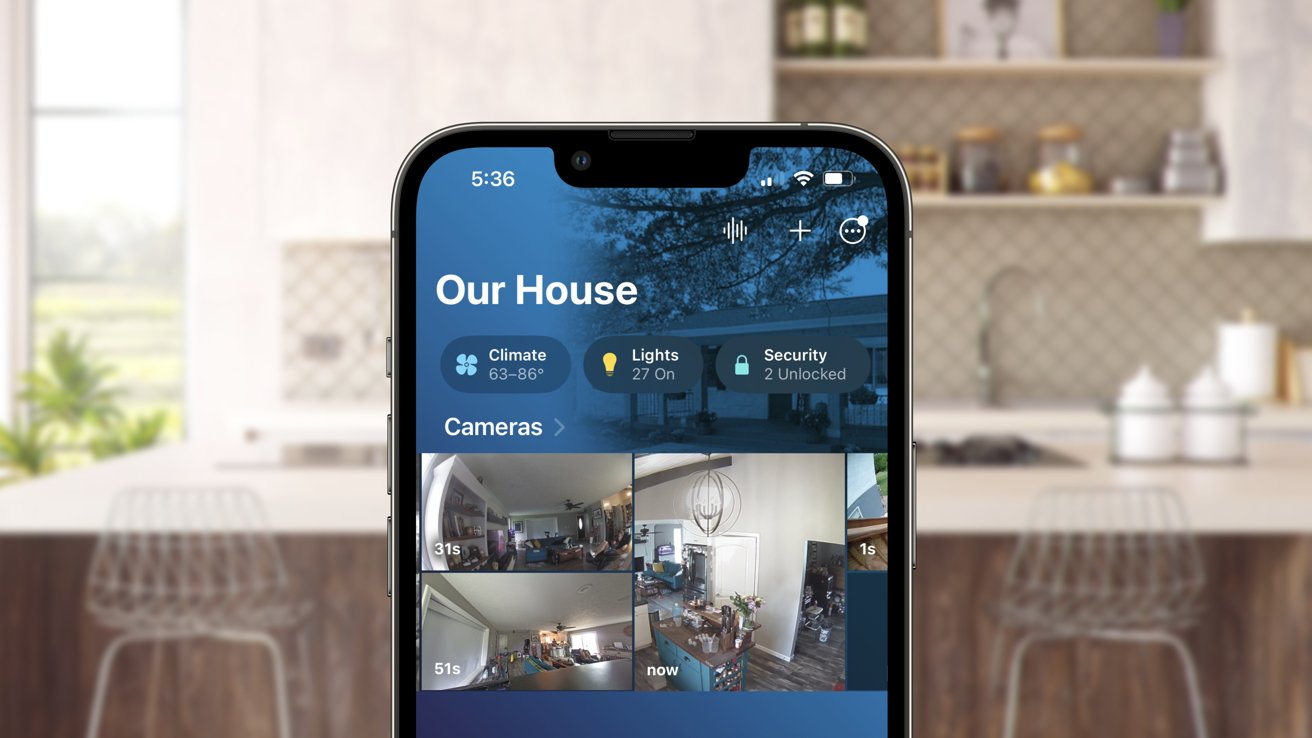 Despite only getting a few moments on stage at WWDC, HomeKit is set to receive quite a few updates this fall with iOS 16. Here is everything new coming to Apple's smart home platform.
We went hands on with the new changes to HomeKit with the developer beta of iOS 16.
Overall improvements and changes in HomeKit
It's been a while since Apple has advertised any newfound speed or reliability improvements for HomeKit. That makes it all the more welcomed to see it here with iOS 16.
Apple touts changes to the "underlying architecture" of HomeKit that allows "faster, more reliable performance." This is especially true for homes — like ours — that have an abundance of smart home items.
When trying to control multiple devices quickly from the Home app, these commands are communicated more reliably, allowing them to respond quicker and more efficiently.
In our testing thus far, it's hard to see much of a difference though. This is likely because Apple warns that all devices that communicate with HomeKit must be running the latest versions. Currently, several devices in our home are not running the betas.
Another change with HomeKit this time around is that it appears Apple will no longer allow iPads to be used as Home Hubs. Previously, Apple would allow iPads to act in a similar way to the Apple TV or HomePod and enable remote access and automations for users.
With this modification, only HomePod, HomePod mini, and Apple TV can act as Home Hubs. That said, currently, in the first beta, there is still a toggle on our iPad Pro to utilize it as a Home Hub.
Redesigned Home app
The most user-facing change with HomeKit is the refreshed Home app. Apple has almost entirely redesigned the application to make it more user-friendly, faster, and easier to understand.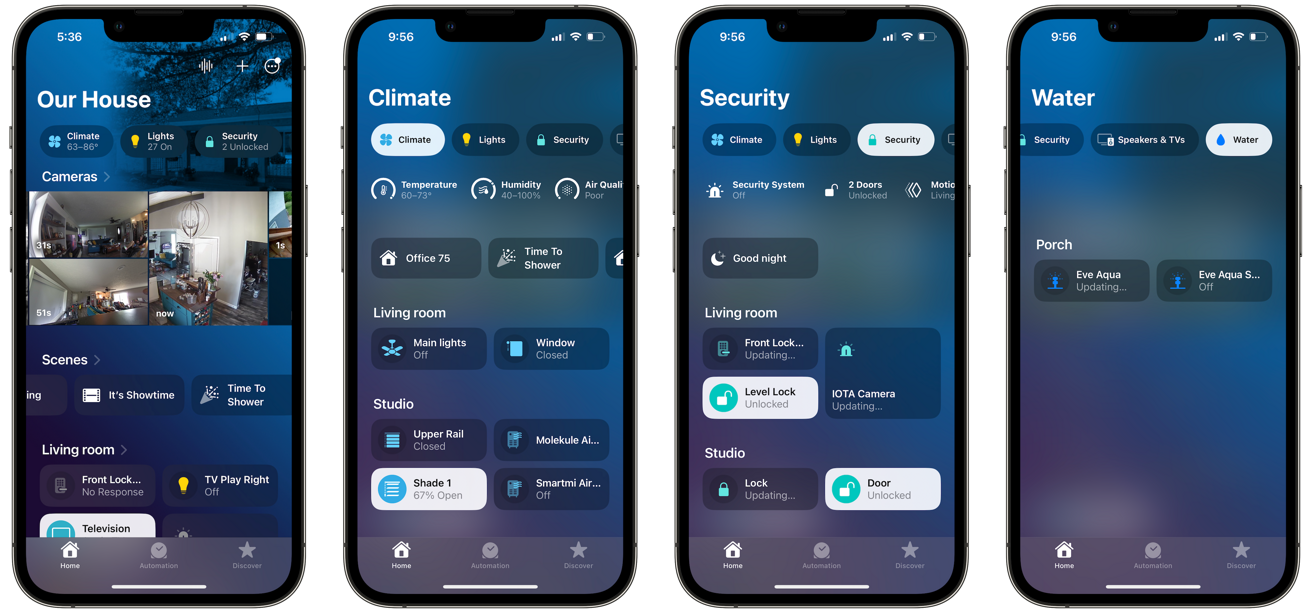 A unified whole-home view gives you the status of your devices as well as quick access to your most oft-used accessories. Along the top are categories with glanceable information.
You'll see categories for climate, lights, security, speaker & TVs, and water. If you tap any of these categories, the Home app will filter the accessories by that type.
For example, when you tap on the climate section, you'll see all the thermostats, air quality monitors, fans, window coverings, heaters, humidifiers, and dehumidifiers in your home. Security will show your locks, security systems, and garage door. Occupancy sensors also show within the security category.
Within these categories, any scenes that include those specified accessories will be shown too.
Below the categories is a new camera view that can show the live feed of multiple cameras at once. Scroll to the side to see all the cameras you have available.
Then there are categories for scenes and each room. Tapping the ellipsis in the corner will allow you to rearrange these sections to match your preference. Tapping and holding them any accessory lets it be hidden from this Home tab.
New with iOS 16 are countless new icons. Apple has updated the overall icon design, but there are also new choices to go with. We've highlighted some of the new icons above but it certainly isn't all of them.
Scenes get new icons too. There's a substantial list of icons to choose from that are much more descriptive. Plus, they can have custom colors to help further differentiate them.
Lastly in the Home app, Apple has added several new wallpaper options. There is a diffused sunset over a field alongside multiple colorful gradients.
Matter support
Beyond these changes, iOS 16 will officially support Matter when the standard launches later this year. Apple supported Matter in beta with iOS 15, but the full release will arrive by the end of 2022.
Matter-certified devices will work with Apple's HomeKit, Samsung SmartThings, Google Assistant, and Amazon Alexa, among other platforms. As the CSA confirmed to AppleInsider earlier this year, more than 130 Matter devices will be ready at launch.
All Matter devices will show within the HomeKit like all other HomeKit accessories. The primary benefit will be more choices for consumers and less confusion on what devices support what platforms.
Coming soon
At the moment, iOS 16 is currently in developer beta. A public beta is scheduled to be released in July before a full release this fall. Stay tuned to AppleInsider as we walk through more features for Apple's upcoming software updates.