Hands on with PenTips 2: Replaceable tips for your Apple Pencil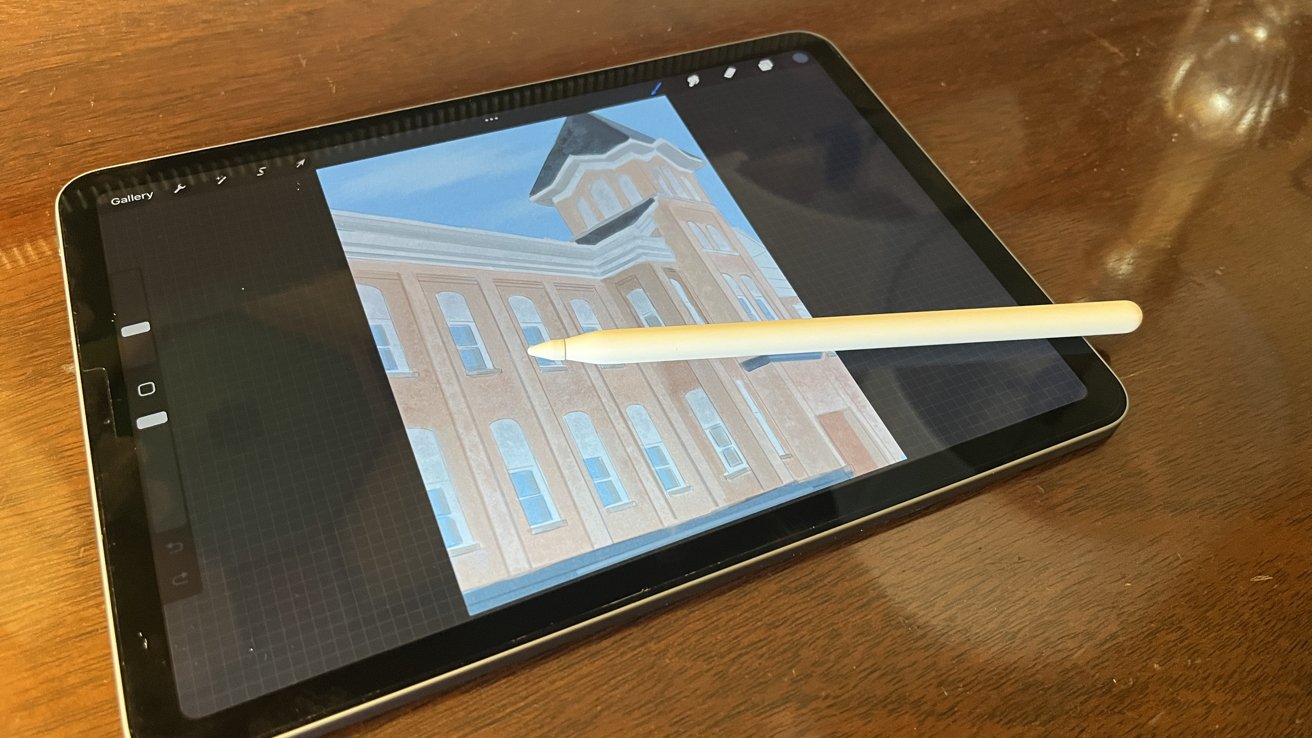 PenTips has created replaceable Apple Pencil tips, PenTips 2, geared toward artists who want a more natural drawing experience.
If you've ever tried drawing on your iPad with your Apple Pencil, you may have noticed that it can be a bit frictionless — literally.
For as great as the iPad and Apple Pencil are, the lack of texture between the iPad and Apple Pencil can be a problem. This is especially true if you started out drawing on traditional pen and paper.
Pen Tips also noticed this and set out to fix the problem — for the second time.
Design and installation
Initially, PenTips made slip-on silicone tips for the Apple Pencil. While this was a clever solution, it also meant that the tips could fall off or be misplaced.
They're now launching their next version of PenTips — a screw-on replacement tip for the Apple Pencil. It offers the same silicone texture as their original tips but without the risk of falling off and getting lost.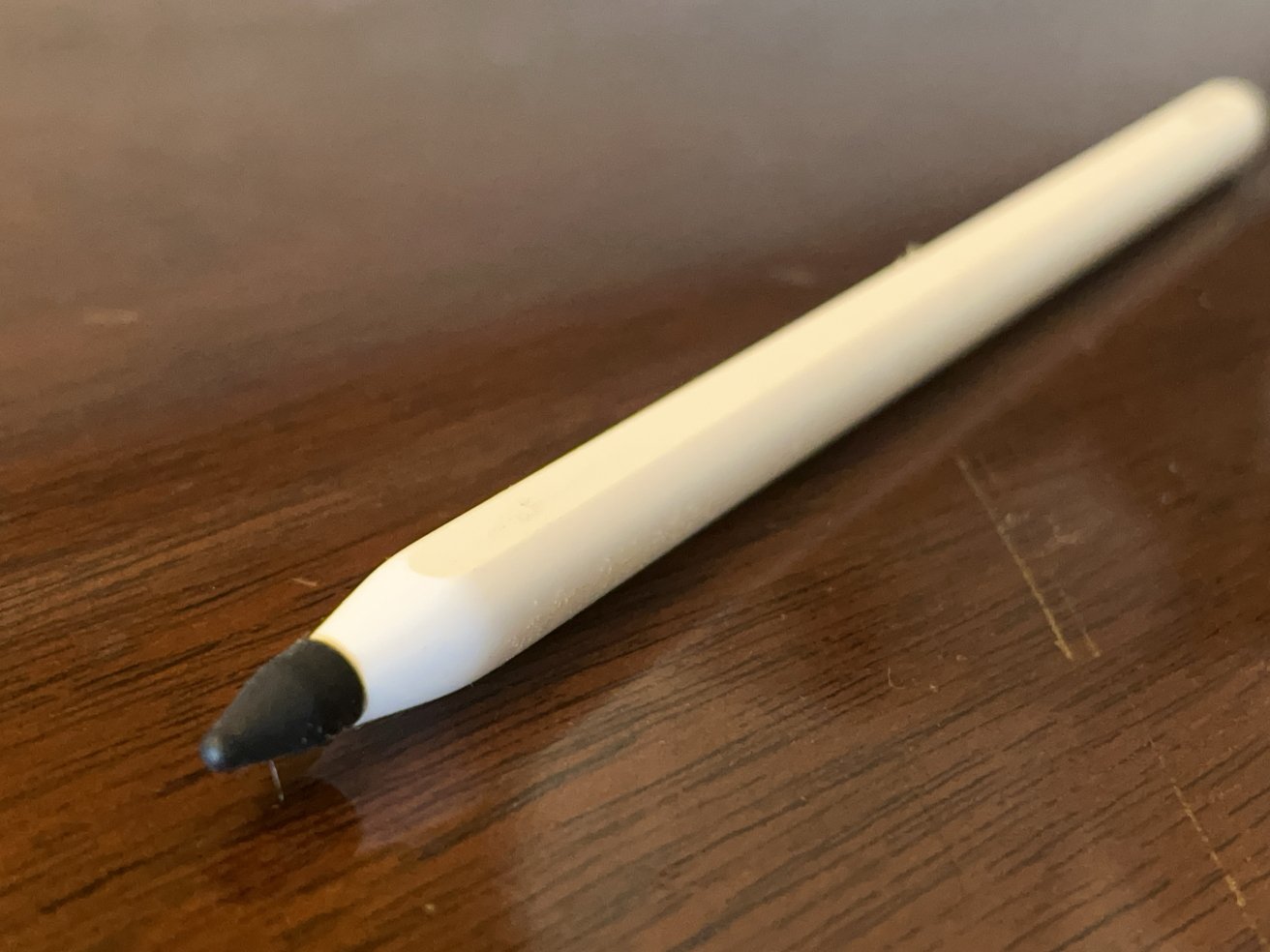 Installing PenTips 2 couldn't be easier — you unscrew your existing Apple Pencil tip, screw on the Pen Tips replacement tip, and you're good to go. PenTips includes a little carrying case that doubles as an Apple Pencil holder, too.
The case does not securely hold the original Apple Pencil tip, which gives me a bit of anxiety about losing it. Fortunately, the top of the case does snap together tightly, so it may not be an issue long-term
The tips look similar to the original Apple Pencil, though it's a bit thicker. They're available in white and black, though the texture is the same regardless of color.
Each PenTips 2 tip is anticipated to last between five months and two years with regular use. Because every artist is different, the time the tips will last is somewhat difficult to pin down. However, the manufacturer sells them in a pack of three, meaning that you'll have a couple of backups on hand.
A matter of preference
Regarding personal preference, I have never been a huge fan of the PenTips experience. Instead, I'm loyal to one of their competitors — Paperlike, a matte screen protector that emulates drawing with traditional media reasonably well.
With PenTips 2, it feels like it grips to the screen too much. I had the same problem with the original PenTips, too.
I find that the texture of the tip slows me down considerably, which doesn't work well for steady linework. It also makes my arm ache after a long session of digital painting.
However, when I had an artist friend try it out, she thought it was a vast improvement over the standard Apple Pencil tip on an unprotected iPad screen.
She also loved how it was nearly silent, eliminating the tap-tap-tap that comes along with using the Apple Pencil on the surface of the iPad. (Truthfully, I also really liked this perk.)
Our differences in opinion likely come down to a lot of how we work. For example, I tend to push down somewhat hard when drawing or painting, making the rubberized tip drag considerably. I equated the feeling to "trying to draw through mud."
And yet, someone with a more delicate touch may find the experience similar to felt tip markers — pleasingly grippy. I recognize that when I press lightly, it doesn't seem to stick to the screen nearly as much. But it doesn't feel natural to draw this way, so I doubt I'll be keeping it in my arsenal.
It's hard to rate a product like PenTips 2 because what works for one artist won't work for another.
I do, however, recognize that PenTips work for many people. The company has been wildly successful, with PenTips being spotted at companies like Pixar, Disney, and even Apple.
There are a lot of artists out there who adore the original PenTips — enough that the PenTips 2 Kickstarter campaign has already nearly quadrupled its goal and has three weeks left before it wraps up.
Overall
While they don't work for me personally, I recognize that PenTips 2 works. So if you're looking for something that increases the friction between the screen and the tip of your Apple Pencil, it's probably worth checking out.
I suggest snagging a pack of PenTips' original PenTips— the kind that slips over the existing tip of the Apple Pencil— and see if you like those first. If you're a fan, then I think you'll probably love PenTips 2.
Where to get PenTips 2
To get your own three-pack of PenTips 2, you'll have to pledge about $38 — the price is set at 36 Euros — which is 18% off the anticipated retail price.
PenTips is also launching PenMat, a magnetic, reusable matte screen protector. I didn't get to test this one out, but you can back it for $25 on the same campaign page.
As always, Kickstarter can be risky, and pledging to a campaign is never guaranteed. However, PenTips has a track record of successful campaigns. They're the crew behind my much beloved PenPad.