Camo Studio iPhone-as-webcam app introduces new video overlays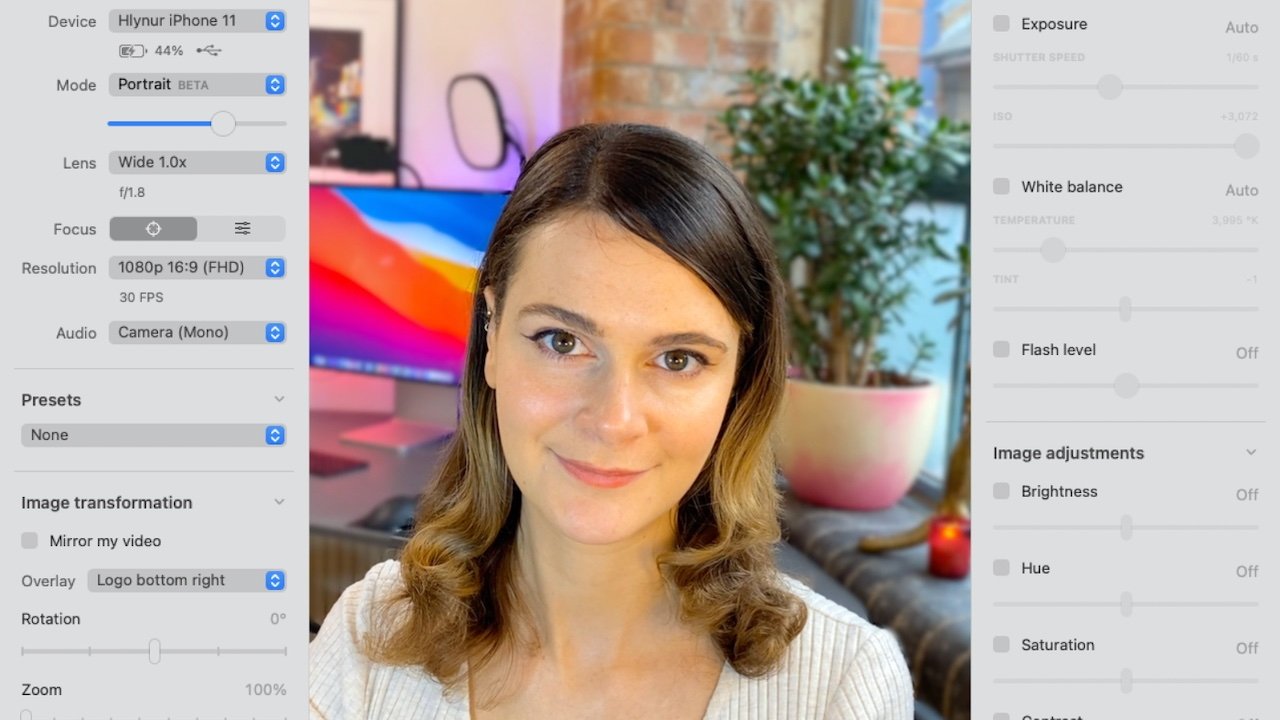 AppleInsider may earn an affiliate commission on purchases made through links on our site.
Camo, an app that lets iPhones be used as a webcam, has released an update with a new drag-and-drop overlay feature for video calls, recordings, and livestreams.
Version 1.7 of the Camo Studio app, which is made by U.K. developer Reincubate, brings several new features to the iPhone-as-webcam application. It's currently available as a free update to existing users.
The new overlay editor allows users to create professional-looking graphics on their videos or livestreams with a drag-and-drop interface. Users can also switch between multiple overlays with keyboard shortcuts while they're on camera.
There are 17 pre-built templates ranging from social channel tags to side-bar presentation overlays. Users will also be able to import, export, and share Overlays with the broader Camo community. Overlays are stored in a gallery, which lets users preview, select, and organize them.
"We're thrilled to be bringing deeper, delightful overlay features to Camo," said Reincubate CEO Aidan Fitzpatrick. "Overlays help users stand out and create professional looks on video calls, recordings and streams, and Camo's pre-built templates inspire and save time. Users can select a ready-made overlay and add their details to start promoting their channels, business and streams today. It just works."
At WWDC 2022, Apple announced a new feature coming to Mac to let users turn their iPhones into webcams. In its press release, Reincubate says that Camo Studio's features go "way beyond" Apple's own Continuity Camera functionality.
While Continuity Camera has deeper integration with macOS, Camo Studio allows for a greater variety of customization, such as allowing users to switch between specific iPhone lenses and use advanced tweaks and filters.