Apple job post indicates plan to bring new CarPlay experience to China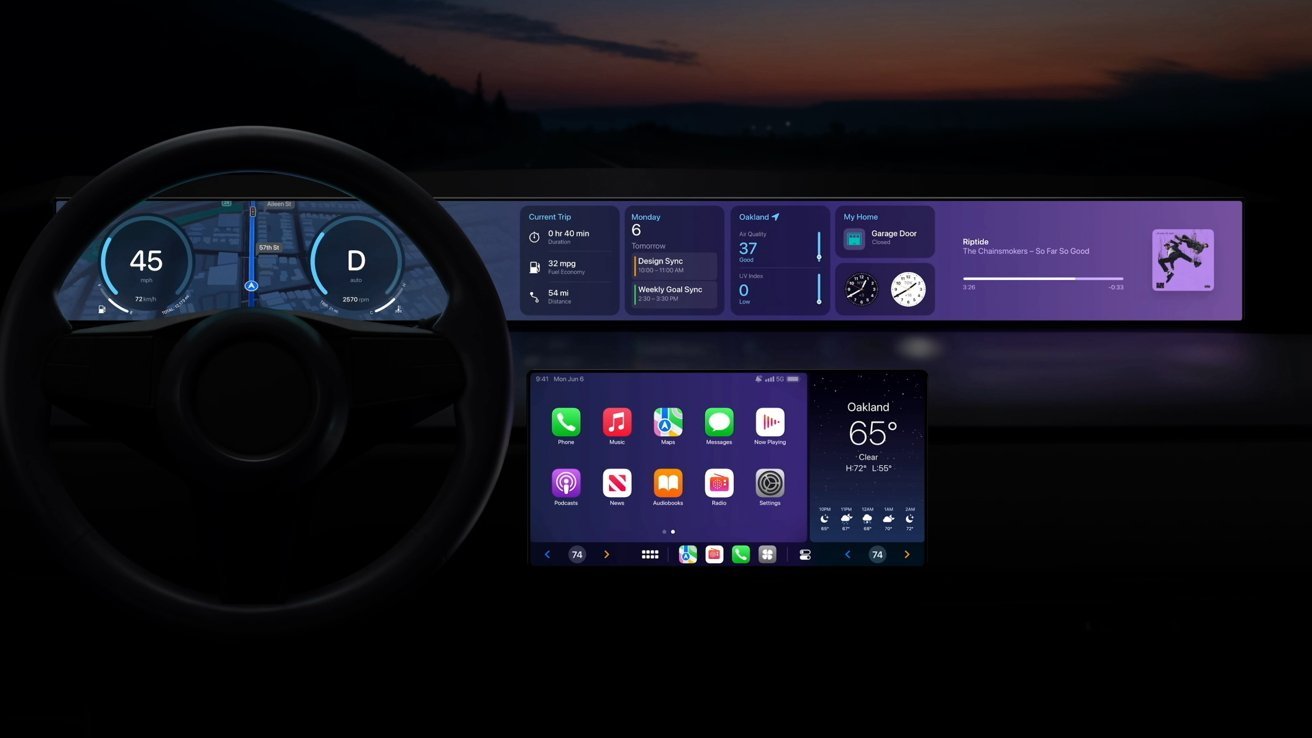 AppleInsider may earn an affiliate commission on purchases made through links on our site.
After showing off its future intentions for CarPlay at WWDC 2022, Apple is hiring an engineer in China who could help local car producers adopt the new in-car experience.
During WWDC, Apple introduced an all-new CarPlay experience that it will start bringing out to vehicles in late 2023. The vision entails bringing CarPlay to more than just one infotainment screen, with deeper integration in the car's dashboard requiring more effort from car manufacturers.
To help further its work with car makers, China Daily reports Apple put up a job posting on May 30 for a "Car Experience Partner Engineer" based in Beijing, Shanghai, or Shenzhen, to join the existing Car Experience team.
The hybrid role is intended for an applications engineer to provide "integration support to automotive partners, and to assist developers in completing system certification with Apple." Along with handling certification records for Apple's various Car Experience programs, such as CarPlay and the CarKey API, the employee would have to act as a communicator between Apple and "global automotive industry engineering."
The timing of the job ad suggests the position is intended to help Apple implement its CarPlay vision with local car producers, which can be a more involving task than at present for automotive firms.
The future of CarPlay involves expanding its influence to other areas of the vehicle, including across the entire dashboard and into the driver's instrument panel. Along with normal CarPlay functions, it would also handle other types of data from the car, such as speed and fuel levels, as well as managing other in-car systems not typically handled by an infotainment system.
Apple insists initial vehicles using the new CarPlay experience will be announced in late 2023, with drivers using it from 2024. So far, Ford, Acura, Honda, Volvo, Land Rover, and Nissan have signed up to the project, though Tesla and BMW seemingly won't be along for the ride.