Hands on: Everything new with CarPlay in iOS 16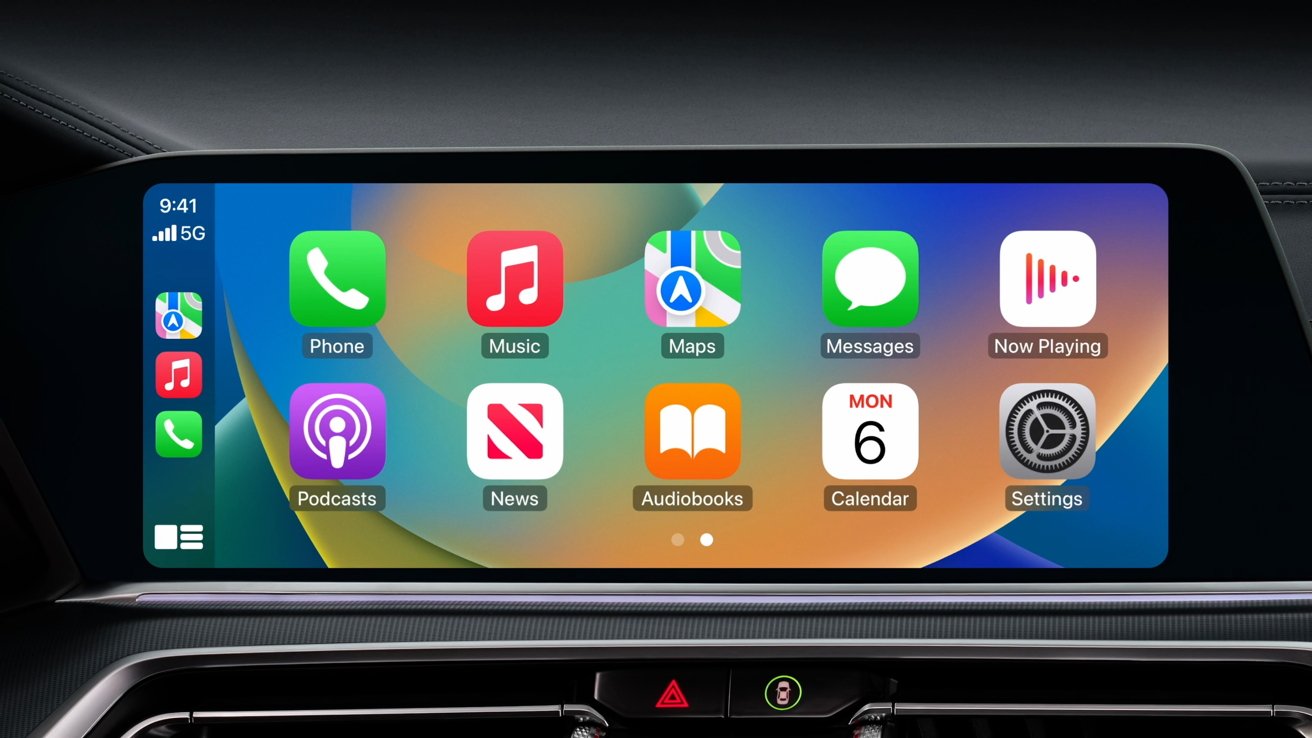 Apple heavily featured CarPlay during this year's WWDC keynote. There are several changes planned — some imminent and some for down the line. Here is what's new with CarPlay and what we'll actually see in iOS 16.
Thus far, Apple has only issued an initial developer beta of iOS 16. Therefore, some features may change by the final release and some functionality may be added.
Take Maps for example. Apple touted a big update that will allow multi-stop routes. You could plan a trip from your home, to a gas station, to a friend's house, to a coffee shop, to a final destination.
These routes can be created on your Mac with macOS Ventura before being sent to your iPhone. In this first beta, CarPlay doesn't support turn-by-turn directions for these routes. Hopefully, this is included with the full release in the fall of 2022.
Improvements to existing apps
With iOS 16, Apple has made improvements to existing CarPlay apps. With Messages, Siri is now able to automatically send a message after it's been read back to you.
With iOS 15, Siri would need affirmative confirmation before sending a message, which can slow down the process. As long as the message is correct, it will send it on its way without your intervention. If the message needs to be altered, a "change" button is still visible on the CarPlay interface.
The Podcasts app is also getting a big revamp with iOS 16. It was extremely limited before, unable to surface recent episodes. Apple has added a new library with this update allowing you to find saved episodes more easily as well as the latest episodes from any show you follow.
New app categories
Occasionally, Apple adds new categories of supported apps for CarPlay. Typically, CarPlay apps will be navigation or audio apps with only a limited number of other categories available to show in the interface. The iOS 16 update supports two new types of apps.
Both fueling and driving tasks are compatible with iOS 16, though you'll have to wait for developers to deliver this as an update later this year. Fuelling apps are self-explanatory and include any that may help you find fueling stations or lower gas prices.
Driving task apps are a bit broader. Any apps that help with tasks while in the vehicle could be included, such as those that provide toll rates/routes, road information, or towing assistance.
An all-new CarPlay experience
Most users are excited about the all-new CarPlay experience that Apple previewed during the event. Unfortunately, this is not coming soon.
Starting with vehicles that are being announced in late 2023, CarPlay will exist on all your car's screens. It's currently limited to your primary center console display and navigation guidance in the middle of your instrument cluster. The CarPlay of the future will fully take over all displays, including additional dash displays.
The instrument cluster is full of customization with plenty of fonts, themes, colors, and layouts to choose from. All while retaining the requisite information like the speed, range, fuel levels, RPMs, and more. This is a level of customization we don't often see from Apple.
Large displays or wide displays will be home to widgets. Apple has default widgets for your calendar, weather, audio playback, time, trip info, and Home controls. This, too, is customizable.
We're most excited about the ability to control your vehicle's systems directly from the CarPlay interface. No longer will you need to leave CarPlay to adjust your car's AC, heat the steering wheel, turn on your seat vents, or tune the radio.
This is a huge departure and is what is most likely to give automakers pause. By ceding the entirety of the vehicle to CarPlay, they don't get to highlight their systems.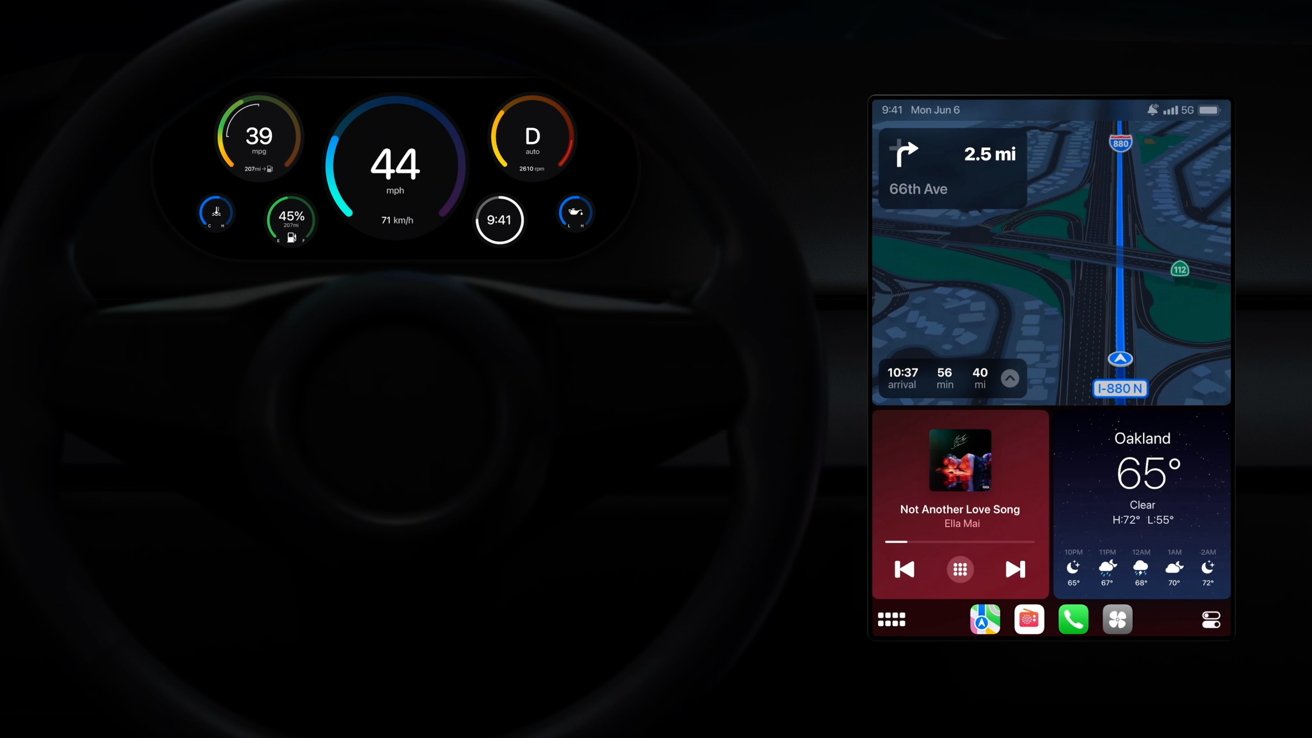 Apple says vehicles will be announced in late 2023, meaning we won't see this in the wild until 2024. At WWDC, Apple announced commitments from several major manufacturers to adopt this updated version of CarPlay.
Ford, Acura, Honda, Volvo, Land Rover, Nissan, and others were included in this list. That said, how many vehicles and to what degree of support remains to be seen.
Coming soon
At the moment, iOS 16 is currently in developer beta. A public beta is scheduled to be released in July before a full release this fall. Stay tuned to AppleInsider as we walk through more features for Apple's upcoming software updates.