Don't buy an Apple Watch Series 3 in 2022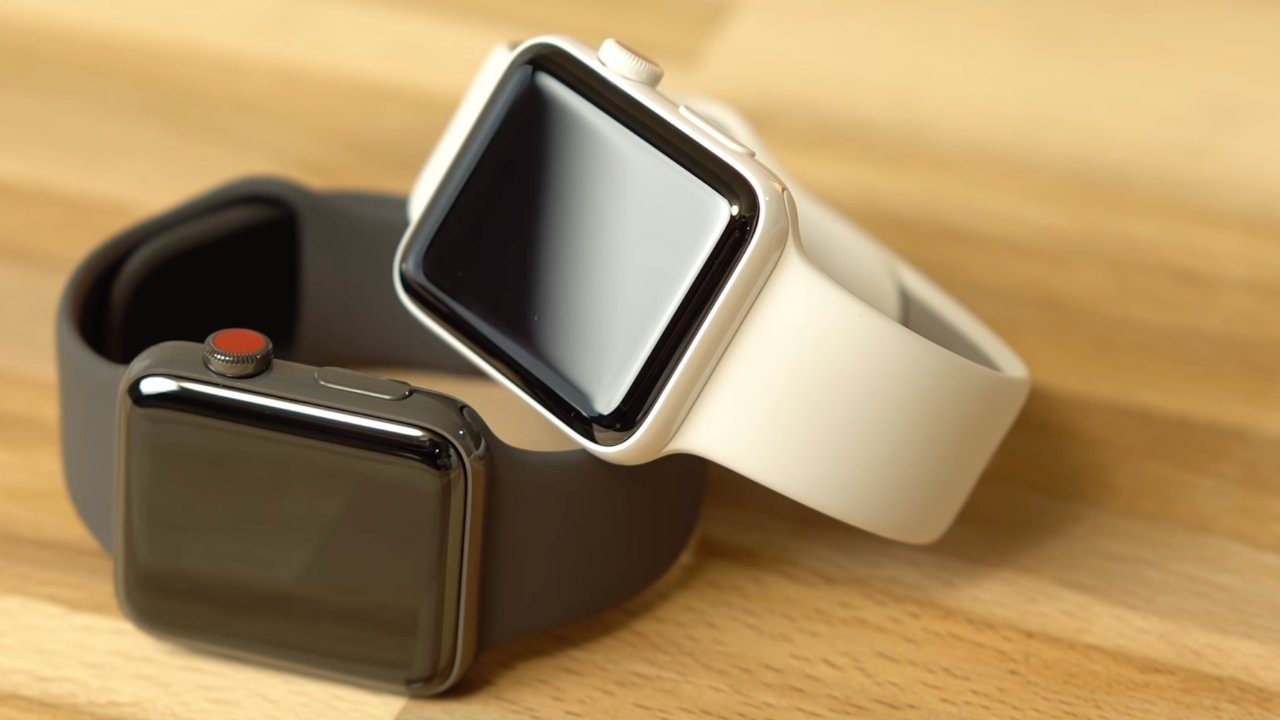 If you're in the market for a new Apple Watch, there are plenty of reasons why you should avoid the Apple Watch Series 3 and very few good reasons to actually buy one.
The Apple Watch Series 3 was released in 2017, but is currently still being sold today for $199. Keeping an older device on the lineup for a cheaper price point is fine, but the Apple Watch Series 3 is outliving its useful lifespan.
Here's why you shouldn't buy an Apple Watch Series 3.
Why not to buy the Apple Watch Series 3
There are many reasons why the Apple Watch Series 3 is a poor buy in 2022. One of them is that the wearable is going to lose current software support later in the year.
At WWDC 2022, Apple announced the compatibility list for its upcoming watchOS 9 software update, officially confirmed that the update will require an Apple Watch Series 4 or later.
One of the biggest reasons to avoid it is its storage space, however. The Apple Watch Series 3 only packs 8GB of internal storage. If you don't plan on loading songs, apps, or other content on your watch, that doesn't sound like a problem.
However, the lack of storage is a problem for all Series 3 owners. Current software updates are too large for the Series 3 to handle, meaning users need to unpair and erase all the content on their watches to install an update. That's an unnecessary headache.
Of course, since the Apple Watch Series 3 is also nearly five years old, its processor is outdated and its list of features lags behind current watches. The Series 3 is missing a range of different and useful Apple Watch mainstays like ECG, fall detection, and multiple complications. Its age is apparent in other places too. For example, it's actually the last 32-bit device that Apple still sells.
Buy the Apple Watch SE instead
Back in March, we wrote that Apple should retire the Apple Watch Series 3. It's looking likelier that Apple will do so sometime in 2022. Until, however, the model is still available for sale.
It might be tempting to buy the Apple Watch Series 3, especially if you're a first-time wearable customer. After all, it doesn't seem smart to spend upwards of $300 on something you don't even know you'll like.
Even still, we'd recommend against buying the Apple Watch Series 3. If you plan on using the device for a few years — which is a good assumption — then the Apple Watch SE is well worth the additional $70. It has an updated processor, more storage space, and is included in the watchOS 9 compatibility list.
It may not even be $70 more expensive either. As of writing, a 40mm Apple Watch SE in Starlight cost $229 on Amazon. Current Apple Watch models are not always discounted at third-party retailers, but discounts are fairly common.
Beyond third-party retailers, you may also want to consider buying a refurbished Apple Watch directly from Apple. That way, you can get a better deal on a newer model. Currently, Apple Watch Series 7 models are going for just slightly over $300. Alternatively, you may be able to find used or refurbished Apple Watch Series 4 or Series 5 models for slightly cheaper.
If the Apple Watch Series 3 was cheaper, this advice might be different. But, at its $200 price point, it's just not currently worth the money.
If you're set on a Series 3, buy used
There are only a few halfway decent reasons to buy an Apple Watch Series 3 in 2022. And even if you do, you should buy it used. Despite its limitations and the fact that it's approaching its end-of-life, the Apple Watch Series 3 might make a good first wearable for a child or an elderly family member.
If you buy a cellular-equipped model, it makes for a handy trackable wearable.
You could also potentially use the Apple Watch Series 3 as a "beater" device for those times when something you wear on your wrist is likely to get banged up. Even if you have another "primary" Apple Watch, the Series 3 will still sync its activity data to your iPhone.
Other than those reasons, or perhaps a more creative motive, there's little reason to buy the Apple Watch Series 3 — especially at full price. If you can find it for cheap on a third-party marketplace, on Apple's refurbished site, or through a local seller, then maybe.
Otherwise, skip it and opt for another model — it'll be worth it in the end.