M2 MacBook Air matches 13-inch MacBook Pro in first benchmark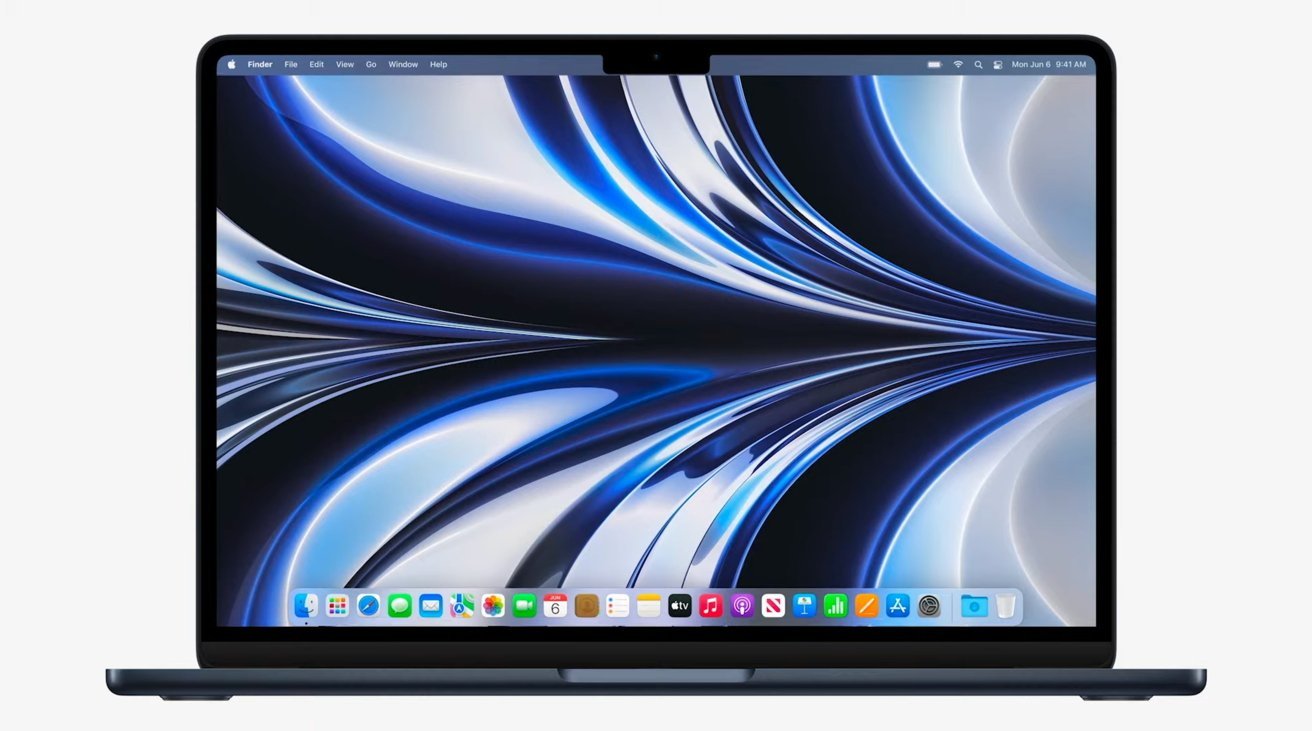 The first Geekbench 5 results for the M2 chip in the MacBook Air have surfaced, indicating that users should see the same performance as in the new 13-inch MacBook Pro for typical usage.
According to the Geekbench 5 result spotted by Twitter user "Mr. Macintosh," the first M2 MacBook Air result has appeared in the benchmark tool's online browser. Performed on Friday, the result for the "Mac14,2" indicates a single-core score of 1,899 and a multi-core score of 8,965.
The results are in the same ballpark as found by AppleInsider in its review of the 13-inch MacBook Pro. Under the same tests, the MacBook Pro managed 1,928 in the single-core test and 8,990 in the multi-core.
While there is a minimal difference in results between the two chips, the benchmarks show that there should be very little difference in performance between the models, at least in terms of everyday use.
Tools like Geekbench are explicitly designed to introduce pauses in workflow, which give a closer simulation to day-to-day workflows than an extended processing run.
The active cooling in the MacBook Pro will mean it will win out over longer sustained processing sessions due to having better thermal management than the passively-cooled MacBook Air. At the same stroke, users who seek high performance with minimal throttling will tend to opt for more powerful systems to begin with.
For regular use on low-processing tasks, the MacBook Air still remains the better option of the two models.