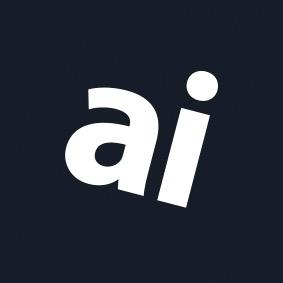 Why you can trust AppleInsider
Apple Leather Link long term review: Still holds up after almost two years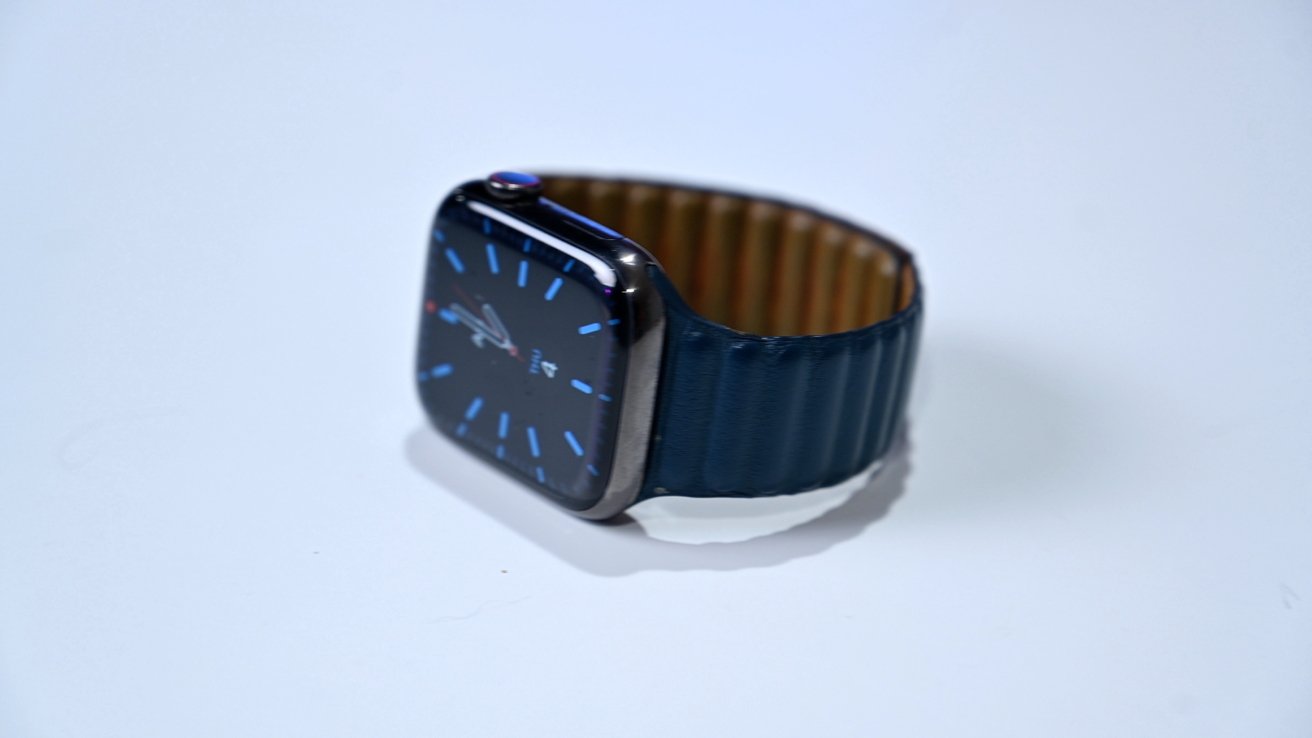 Apple Leather Link Apple Watch band
5.0 / 5
---
It's been almost two years since Apple released the Leather Link band for Apple Watch and while it has signs of wear, it has held up remarkably well.
Apple debuted the Leather Link band in the fall of 2020 alongside the Apple Watch Series 6. At launch, we picked up a pair of bands representing two of the original four colors.
The ones we bought were California Poppy and Baltic Blue. Today, Apple has four different color options. You can choose between Sequoia Green, Midnight, Dark Cherry, and Golden Brown.
Leather Link details
The Leather Link was designed to fit both the larger 45mm Apple Watch — what we've been testing — and the smaller 41mm Apple Watch. There are also two different lengths, an S/M version, and an M/L version.
We opted for the S/M size because while the M/L fit us, the strap overlapped enough to touch the opposing edge of the Apple Watch. Apple does have a sizing guide to help you find your perfect fit.
Apple uses Roux Granada leather for the leather link, crafted in France. This type of leather is often used in furniture and has a strong top finish.
How they held up
We've been wearing the leather bands almost daily for the past two years. We wear the California Poppy a bit more frequently between the two.
Putting a clock on it, they've averaged about a year's worth of wear each — give or take. Though there are signs of wear, we've been very impressed with how they faired.
Neither band had any stretching or was misshapen. They each fit just as well as on day one. The magnets were just as strong, and the lugs weren't showing any damage.
The California Poppy band, aside from being worn more, also has a lighter finish which shows wear more prominently. You can see the dirt that accumulated on the underside of the wrist.
We did accidentally cause inadvertent damage when we went to the Great Sand Dunes in Colorado, where there is a propensity of metal ferrite particles in the sand. They accumulated on the band, so when we slid it apart, the magnets smashed the ferrite pieces between the strap pieces and left additional dark marks.
This is probably not a common scenario for users, and the marks were limited to hidden parts of the band regardless.
Cleaning the Leather Link
We wanted to attempt to clean our Leather Link strap to see how well it could be restored. The wear marks didn't bother us, and they're only on the wrist portion, but we were curious.
We took our band and initially tried a moist paper towel, but it didn't do much to help. It didn't have enough scrubbing power for the smooth surface of the leather.
Eventually, some gentle scrubbing with our fingernails shifted some of the grime. If you have leather cleaner, this should also be useful.
You can see the transformation above for the one link we cleaned, as almost all the dirt has come off. Some of the links did seem to have some of the colors removed, so it never returned to "good as new" condition in the end.
Comparatively, the Baltic Blue band had much less noticeable wear and looked nearly perfect when worn.
Is the Leather Link worth it in the long-term?
After having these bands for two years, these bands seem very worth their price. Because we liked the bands so much — and didn't want to pay Apple's high price tag each time — we've tried budget versions with terrible results.
Third-party Leather Link knockoffs use leather of unknown origins that is notably thicker and stiffer than Apple's. They start to fall apart, and the layers will separate with use.
We've also heard countless reports of the magnets being weak and falling off your wrist while running — something Apple's won't do, even with the stainless steel Apple Watch. They've also been known to stick to objects and peel off your wrist, another thing we've not encountered with Apple's official version.
There's a substantial price delta between these bands and those produced by Apple, but based on how Apple's have held up, other than some minor wear, we think they're worth the premium.
Regularly refreshed with new colors
Absurdly comfortable with multiple sizing options
Able to be cleaned with leather cleaner
High quality materials that don't stretch overtime or lose strength
Darker options hide long-term wear well
Easy to put on or off
Light-colored versions show wear more easily
Rating: 5 out of 5
You can pick up Apple's Leather Link on Amazon. At press time, the band is discounted to $84.99, a 14% markdown off the regular $99 price.