New Gamevice Flex controller lets you keep your iPhone in its case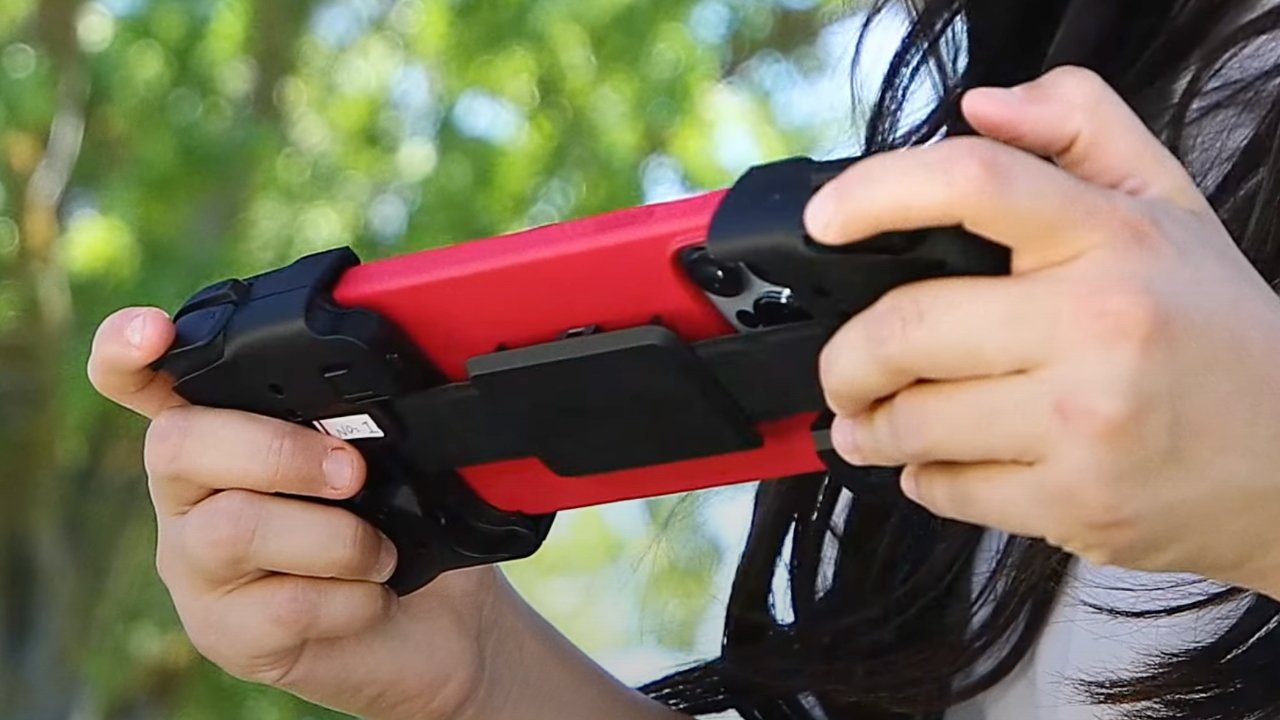 The latest Gamevice controller has been redesigned to allow users to connect and play without removing an iPhone from its case.
The Gamevice Flex is an iteration on the popular Gamevice controller for iPhone. It wraps around the edges of the device to turn the iPhone into a kind of Nintendo Switch-like console.
Gamevice says the new controller is compatible with thousands of cases thanks to the Flex Adapter Kit. Attach the necessary adapters and slide the iPhone in without any other adjustment needed.
Cases from Otterbox, UAG, Apple, Casetify, and more are supported. As long as the case doesn't add too much bulk, it should fit using the provided adapters.
The controller itself has been modified slightly too. Ergonomics were adjusted to ensure more comfort for hours of play. Also, a new "Gamevice" launcher button was added, presumably to automatically launch the Gamevice app and get right to the games.
Other than the launcher button, the remaining features are similar to the other Gamevice controllers. The controller can fold up when not in use, and elastic bands enable the device to securely fasten to the iPhone with a snug fit.
Gamevice Flex is an official "Designed for Xbox" product and is meant to emulate an Xbox controller experience. Play supported games from the App Store and various cloud gaming services like Xbox Cloud Gaming easily with this Lightning-attached controller.
"Our focus with Gamevice Flex is to deliver a seamless experience by removing all of the barriers that have made cloud gaming on mobile devices a struggle and inconvenience," said Gamevice's CEO, Phillip Hyun. "With current form fitting mobile controllers, there are two major issues: the need to consistently remove your phone case and, once finally in-game, controls that are not a seamless transition from the console. Utilizing feedback from our community combined with our team's years of design and manufacturing experience, Gamevice Flex will deliver the best mobile cloud gaming experience as more AAA titles come to the cloud."
The Gamevice Flex is available for preorder directly from Gamevice for $109.95, with a shipment later in 2022. There is also an Android version for $99.95.